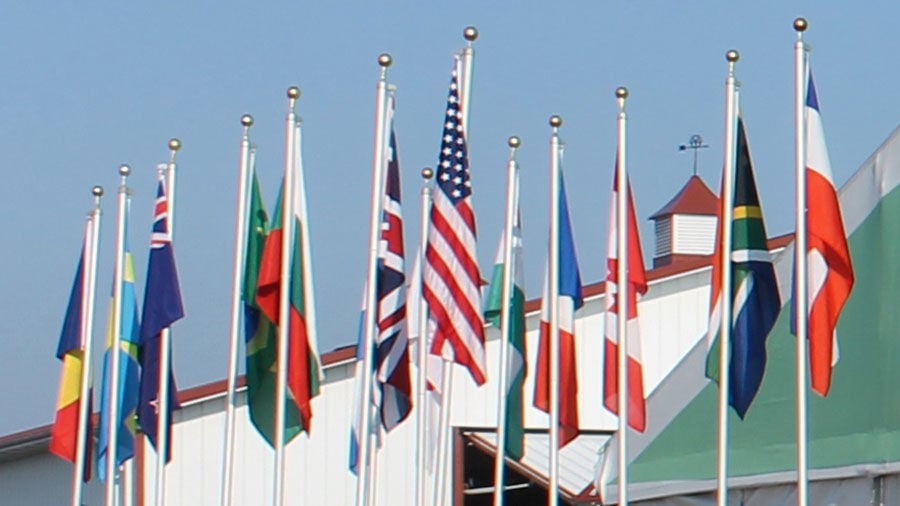 Pork producers managed a sigh of relief on May 17 when word got out that the United States had agreed to eliminate tariffs on steel and aluminum from Canada and Mexico.
It marked a ray of light in what had been a fog of bad news and uncertainty.
"It is great news for U.S. pork," said Jim Monroe, a spokesperson for the National Pork Producers Association.
Prior to that announcement, Monroe said there had been little good news for pork producers on the export front for a while. A trade war with China, along with challenges in some other markets and the tariffs in the North American market, all took their toll on producers and on pork prices.
"We feel like we've been at the tip of the spear (of the trade wars)," Monroe said.
Those trade disputes took what was looking to be a profitable year for U.S. producers in 2018 and cut prices by an estimated $12 a hog. Out of about $141 per animal to producers, about $51 comes from exports, he said, so a trade war means money coming out of farmers' pockets.
"Trade made last year not profitable for most producers," Monroe said, adding that "the timing couldn't be worse."
Although the United States, Mexico and Canada had finally come to an agreement on a sequel to the North American Free Trade Agreement (NAFTA) with the United States-Mexico-Canada Agreement (USMCA), that awaits approval by lawmakers in the three nations and continued tariffs on steel and aluminum was considered to be the major stumbling block. When the Trump administration, which had been the one to implement those tariffs, announced that it had come to an agreement with Canada and Mexico to eliminate them, that was very good news for the industry.
"We thank the administration for ending a trade dispute that has placed enormous financial strain on American pork producers," said NPPC President David Herring in a press release issued by the organization.
NPPC officials said Mexico's 20% retaliatory tariff on U.S. pork cost producers $12 per animal, or $1.5 billion on an annual basis. About 40% of U.S. pork exports go to Mexico.
The next steps would be a vote to approve the USMCA in Congress, NPPC officials said. They also said they are hopeful that settling the dispute with Canada and Mexico will allow the United States to complete a trade deal with Japan.
Iowa State University economist Dermot Hayes has estimated that U.S. pork exports to Japan could grow from $1.6 billion last year up to $2.2 billion over the next 15 years if such an agreement is reached. But shipments could drop dramatically if a deal is not reached.
Of course, the trade war with China is a major problem for pork producers. China is a huge potential market and it has been hit with African swine fever, leading to a big need for pork imports from other countries. But the trade war that keeps ramping up threatens that market for U.S. producers.