ORLANDO, Florida — Addressing the crowd at the 2019 Commodity Classic in Orlando, USDA Secretary Sonny Perdue got quite a few cheers when he shared some stories of working with U.S. President Donald Trump.
His main message: The President was on their side.
"'I want you to take care of our farmers.' That's a direct quote from President Trump," Perdue said in his keynote address. "… I hear over and over and over again, 'Sonny, take care of our farmers,' and that's what he expects me to do and that's why we are working so hard on these trade deals along with him to get that done."
Getting one of the loudest cheers of the day, Perdue addressed a Super Bowl ad that gained attention from corn farmers, in which Bud Light made fun of other light beer companies for using corn syrup in their product.
"They don't use it anymore," Perdue said. "Well, guess what? I don't use theirs anymore either."
Perdue discussed a wide range of topics during his March 1 speech, from E15 to the Market Facilitation Program, but trade was the topic many farmers wanted news on.
While he was unable to give any updates on the status of a trade deal with China, he thanked the commodity groups for their support of the United States-Mexico-Canada Agreement, and said he hopes the deal is ratified by Congress soon.
"Trade is important," Perdue said. "It's really important. … You remember when President Trump threatened to withdraw from NAFTA, there was a big, huge gasp over all of agriculture. We said, 'We've been pretty good with it, we've been pretty happy for the most part. Please, do no harm in the negotiations.'"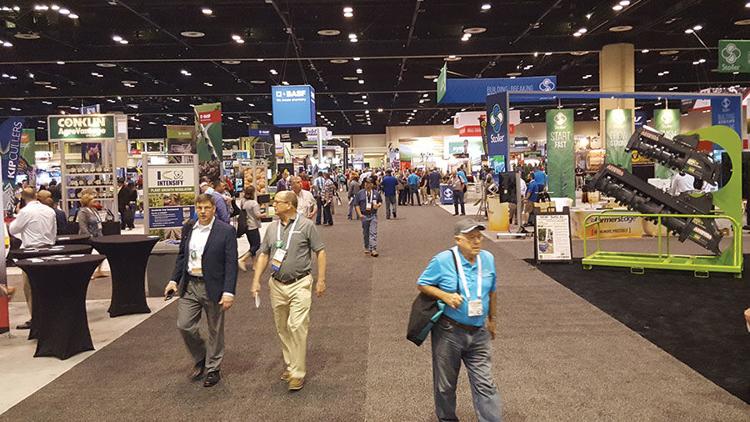 Perdue said that USMCA, which may replace NAFTA, fulfilled that request, and he encouraged farmers to write a thank you note to U.S. Trade Representative Robert Lighthizer for his work on it.
While they await a deal with China, Perdue said farmers are still going to be putting a crop out, regardless of how things turn out. He noted that trade talks could go on through planting season.
"Farmers will make their decisions this year based on current signals they are getting from the marketplace and what they believe is in their best interest," he said. The fact is it's like in basketball: If you don't shoot, you don't score. If you don't plant, you don't have anything to sell."
Once a trade deal is done with China, Perdue said U.S. negotiators plan to set their sights on other countries including Japan, Taiwan and India, among others, for additional avenues of trade.
Perdue also addressed worries about the low markets, saying he understands the situation many farmers, especially young farmers, are in. He said he can't guarantee things will improve, but there is optimism out there.
"There's no silver bullet," he said. "… There's no easy answer. We know the working capital has gone down. The good news is the people who have been established, the farm value levels held up pretty good. We haven't seen that crash yet. If we have a couple of more years, we are going to see farmland values go down. I'm hoping that won't happen.
"It's tough out there, but their parents and grandparents have gone through similar times and come out of it. If they can financially, physically and emotionally hang on, then I'm bullish on agriculture."