JOHNSTON, Iowa — U.S. Secretary of Agriculture Sonny Perdue and Iowa Gov. Kim Reynolds voiced support for approval of the United States-Mexico-Canada Agreement (USMCA) during a brief meeting with the press April 29, but there are serious doubts that the agreement can get through Congress unless President Donald Trump eliminates tariffs on steel and aluminum.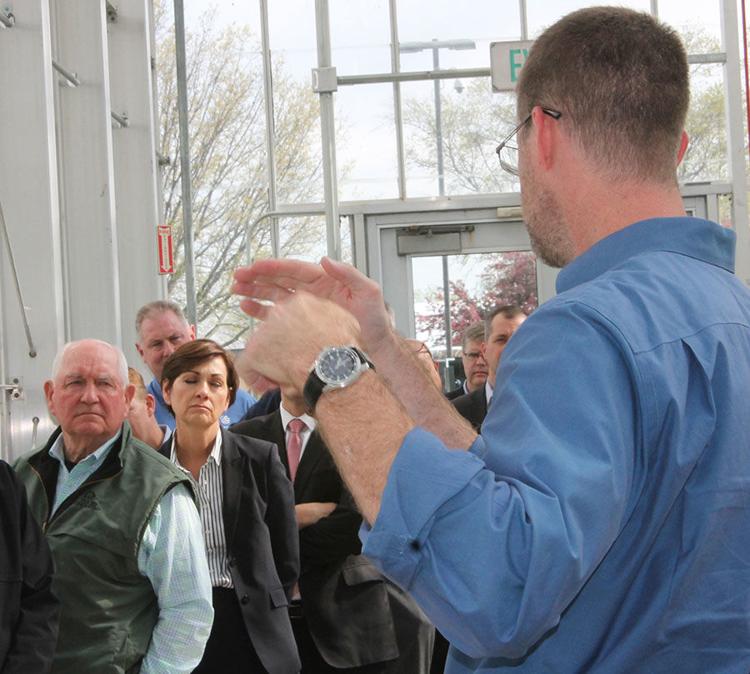 "It's vital to get that ratified," Perdue said after a tour of Corteva Agriscience (formerly Pioneer Hi-Bred) greenhouses and research facilities. "We're anxious. We'd love to see that ratified.
Reynolds also said approval of USMCA is important for her state's farmers.
"We need to provide some predictability for farmers," she said.
But those statements came just hours after Sen. Charles Grassley, R-Iowa, issued a statement saying USMCA was "dead on arrival" in Congress unless the tariffs on steel and aluminum are eliminated.
Perdue said farmers remain supportive of Trump despite the various trade war issues they face. The president is playing the long game with China, and farmers understand that, Perdue said.
Perdue also said during his stop that Congress needs to pass a disaster bill to help both flooded farmers in the Midwest and other people who were hit with tornadoes, hurricanes and floods in 2018.
The Democrat-led House of Representatives passed a disaster bill early this year aimed at the 2018 issues, but that bill stalled in the Senate. Then flooding hit the Midwest and the Senate passed a bill aimed strictly at that, but House leaders have opposed that legislation unless aid to 2018 disaster victims is also included.
The visit to Iowa also included a stop at Vermeer Manufacturing in Pella, and Perdue said he was interested in observing the technology being used at both Vermeer and Corteva, explaining that agriculture needs a continual push for technological advances.