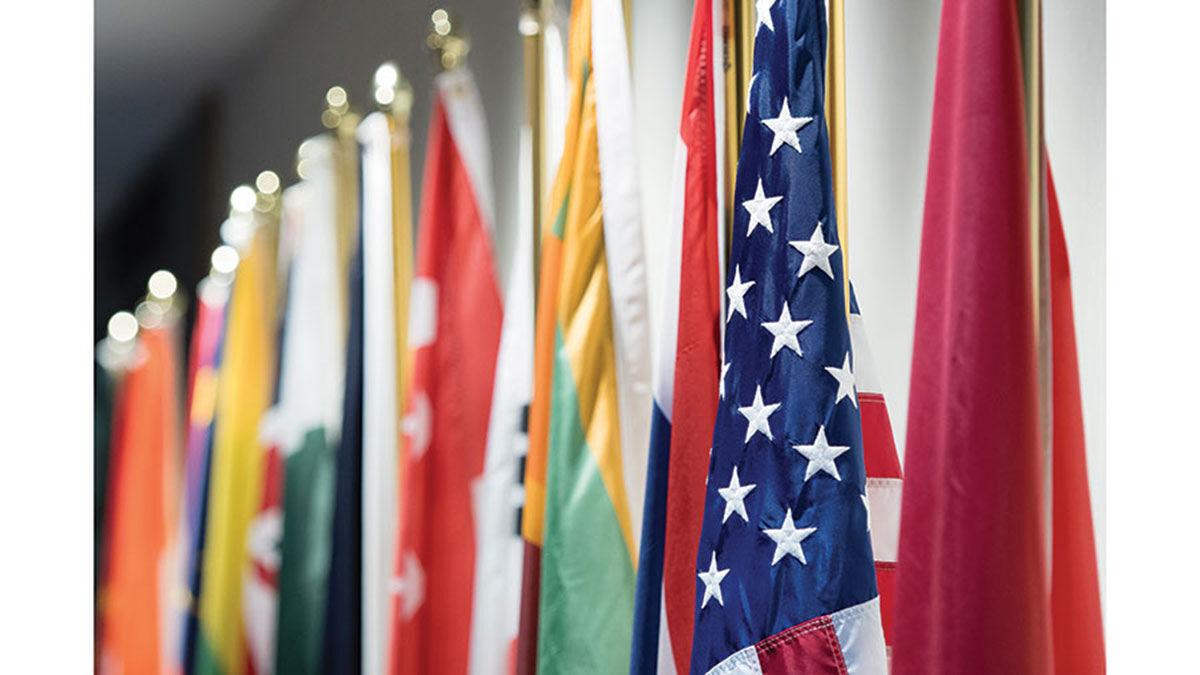 China isn't the only game in town when it comes to trade.
"There are really two categories," says Iowa State University Extension economist Chad Hart. "There's China and there's all the rest."
The thing to remember is that all the rest count, Hart says. It's a point that gets forgotten in the never-ending discussion of a trade war with China.
The United States has trade agreements with a number of countries. Some of those agreements are relatively recent. Some are old agreements that have been updated.
For some time, the U.S. was negotiating bilateral agreements with individual countries but was also involved in multilateral agreements, such as the North American Free Trade Agreement. The Obama administration negotiated the Trans-Pacific Partnership, but when Donald Trump became president he abandoned that pact, which faced a difficult path in Congress. Instead his administration negotiated an update to NAFTA that became the USMCA and concentrated on bilateral agreements.
Whether the new Biden administration will pursue a multilateral approach such as a new TPP remains to be seen, according to trade experts, but there are agreements in place that are working and there are ones that could be finalized in the next couple years that could be useful.
"It's just incredibly clear how important agreements are," says Melissa Kessler, director of strategic relations for the U.S. Grains Council.
As an example, the top 10 export markets for U.S. corn are Mexico, Japan, Colombia, South Korea, China, Canada, Guatemala, Saudi Arabia, Costa Rica and Taiwan. The top five on that list all have trade pacts or some type of agreement with the United States.
One of the most recent agreements was with Japan, implemented at the start of 2020. But determining the total impact of that agreement is difficult due to the huge changes in the world economy caused by the COVID-19 pandemic, according to Dan Halstrom, president and CEO of the U.S. Meat Export Federation. For example, he says beef exports to Japan were down 2% in the past year, but it is possible they might have been up 10% had it not been for the pandemic. Pork sales were not as heavily impacted as beef. They were up 10%.
The U.S. signed an agreement with South Korea in 2012, and that was re-balanced under the Trump administration. Since 2012, Halstrom says beef exports to South Korea have risen 105% and pork exports rose 39%.
Corn shipments also jumped tremendously and beans increased, though not nearly as much, according to Hart.
And Kessler says shipments of items such as DDGS rose quite a bit as well.
Fairly recent agreements with Guatemala and Colombia are also paying dividends with increased exports, Hart says.
But there is more on the horizon. While the attention will likely remain on what happens next regarding the Phase One agreement with China, the U.S. has also been negotiating with Great Britain on a bilateral agreement which may proceed faster now that there appears to be a Brexit agreement, according to Halstrom.
Kenya also presents an interesting possibility, Halstrom adds. The COVID-19 pandemic slowed that negotiation, but it's one to watch.
"If we get something done with Kenya, that would be important," Halstrom says, explaining it could be a gateway into the African market for the U.S.
China and the European Union have been active in that continent, and the potential is great as the population of Africa grows. He says most African consumers are not used to grain-fed beef, so it could take time to develop that market.