GARDEN GROVE, Iowa — Christmas has many meanings for people, but for children, it's all about magic.
And what's more magical than Santa's reindeer?
"They are always so popular with kids," says Jane Bethards. "They just flock to them."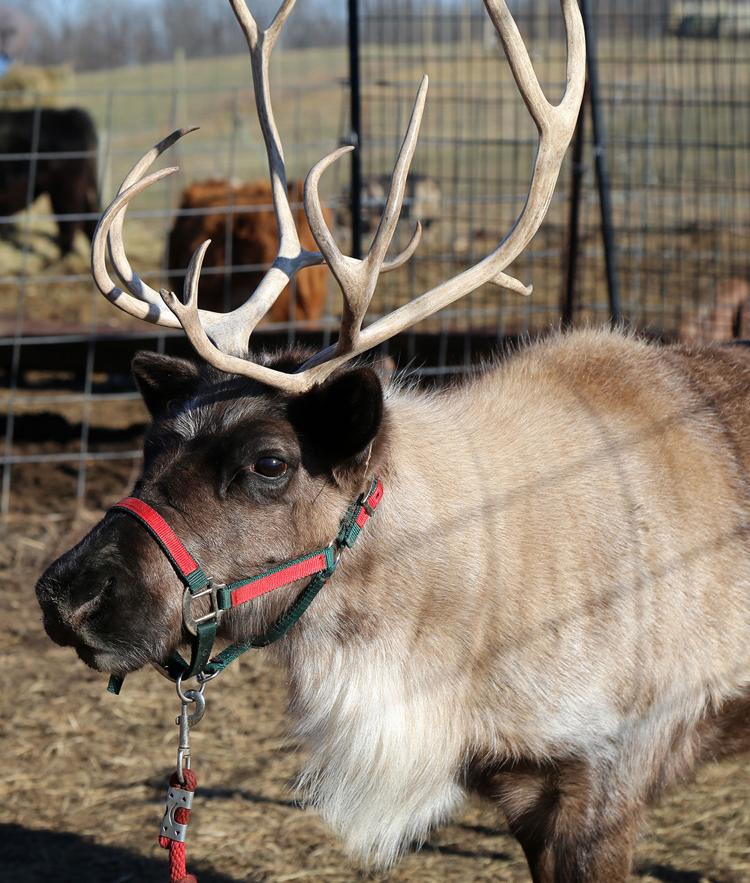 Bethards and her husband Dave own and operate Iowa Reindeer Rental along with their family. They farm near here in south central Iowa.
During the holiday season, the family stays busy making appearances with their reindeer for companies and other events. They have six reindeer and three sleighs. Reindeer are paired for appearances.
The first reindeer arrived on their farm in 2004.
"I always liked unique animals, and we had some Munchkin cats here that we wanted to sell," Bethards says. "A lady answered our advertisement, and as we got to talking, she told me she had reindeer.
"I asked her if she would be willing to make a trade, so I traded three of the cats and $200 for a reindeer. That's how it all started."
Bethards says she purchased a second reindeer almost immediately. She says reindeer are herd animals and need the companionship.
It was not until 2012 that they considered making appearances with the reindeer.
"We thought we would put it out there and see what kind of interest we would have," Bethards says. "We sent out some fliers, and the response was good. That was the only year we had to send out fliers."
Over the first few years, it was just Jane and Dave working the appearances.
"We did maybe 10 shows the first few years," she says.
This year, they will do more than 30 appearances. She says that number could have been higher if not for the COVID-19 pandemic.
Bethards wanted more reindeer, but the list was long to purchase a female. So, they started adding males.
"It's very difficult to find female reindeer," she says.
Bethards says the price of reindeer is skyrocketing, so they are going to try and breed their own. One of the males is intact, and they hope to get started in 2021.
Recently, the couple's children started getting more involved in the appearances.
"We have grandchildren who are pretty good elves," she says with a chuckle. "It's great to have then all involved."
Since so many people want to touch the reindeer, Bethards says family members with the reindeer manage crowds to make sure all runs smoothly.
"They draw a lot of people, so we want to make sure the reindeer stay calm," she says.
The reindeer will graze, but she feeds them Purina Deer Chow and makes treats from rolled oats and beet pulp. They also get some alfalfa hay.
And, they love the cold weather.
"They are so happy when it snows," she says. "They run around and eat the snow. It's fun to watch them."
Bethards says she is hopeful her children take on the operation.
"We have had so much fun with this, but we aren't getting any younger," she says. "I love that they enjoy the appearances and working with the reindeer. We really enjoy this time of year."