HARLAN, Iowa — James Calkins admits he misses the bustle of a typical day in this Shelby County community.
"It's definitely been different since COVID closed us down in March," says Calkins, who serves as the chef and manager at Milk & Honey restaurant. "It's good to have people coming in again."
The restaurant opened in 2015, and is owned by Ellen Walsh-Rosmann and her husband, Daniel Rosmann. Calkins took over as chef and manager about two years ago.
Many of the menu items are comprised of locally purchased produce and meat, including from the Rosmanns and their families. A chalkboard in the restaurant lists the source of various items.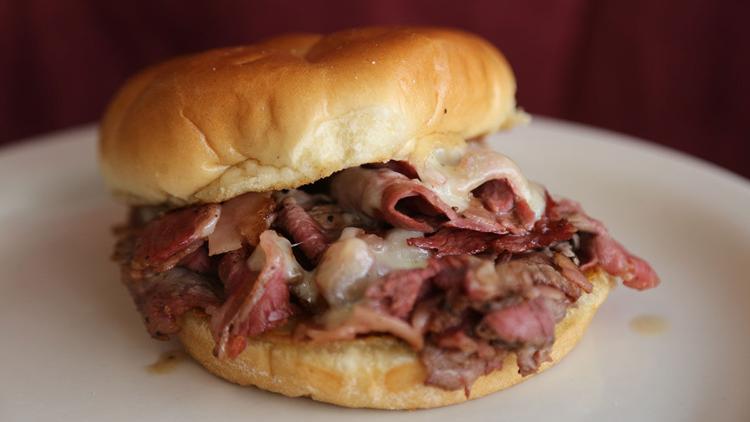 "We love the locally-grown items, and we have some great farmers we work with," says Calkins, a native of Treynor, Iowa. "Not everything is produced locally, but I think we have a pretty good mixture. We want to do what we can to keep things affordable."
The Rosmanns also operate FarmTable, a food procurement and delivery business that works with various restaurants in the region, including in Omaha and Des Moines.
Walsh-Rosmann says Calkins places orders through them and their supply chain.
"I grew up in the restaurant business, and there really was no longer a place in Harlan to sit down and eat breakfast," she says. "We raise our own hogs and cattle, and had laying hens and other items. So we thought, why not give it a try?"
Walsh-Rosmann says the food hub uses a certain group of growers and producers, so they no longer have to go out and find suppliers. However, she says FarmTable is open to working with new people.
Calkins says the variety of items he finds through the food hub helps him create unique dishes.
The farm to restaurant concept is becoming more and more popular with consumers, says Joe Hannan, a horticulturist with Iowa State University Extension in Adel.
He says there are few rules governing the sale of produce directly to restaurants.
"There are no legal requirements for farms to sell produce to restaurants short of not selling adulterated produce per the Food Drug and Cosmetic Act," he says. "Any farm can sell produce to a restaurant.
Hannan says the COVID-19 pandemic has consumers looking for other options for their food purchases, and the food service industry has noticed.
"Restaurants are putting more emphasis on buying locally, and consumers like this," he says. "I think we will see more and more of this in the future."
Calkins says putting together a new "daily special" is always a highlight for him, adding the popularity of those specials tells him customers appreciate the effort.
"We had the nacho burritos today (July 22), and we had 25 orders. A couple of years ago, we had seven," he says. "That tells me people like our food and they trust us to offer them a high-quality product — and that they also like trying something different."
Calkins says the regular menu has a few favorites, such as the goat and jam burger. The restaurant is open for breakfast and lunch, and he says the breakfast traffic is usually pretty strong.
"We have our regulars, just like any small-town restaurant," Calkins says. "We love that. We like seeing those folks every day."
He is hopeful the restaurant's dining room can be used again soon.
"We miss having folks in there, that's for sure. We definitely appreciate all the support we have received since March, and we're happy that we can continue to serve them."