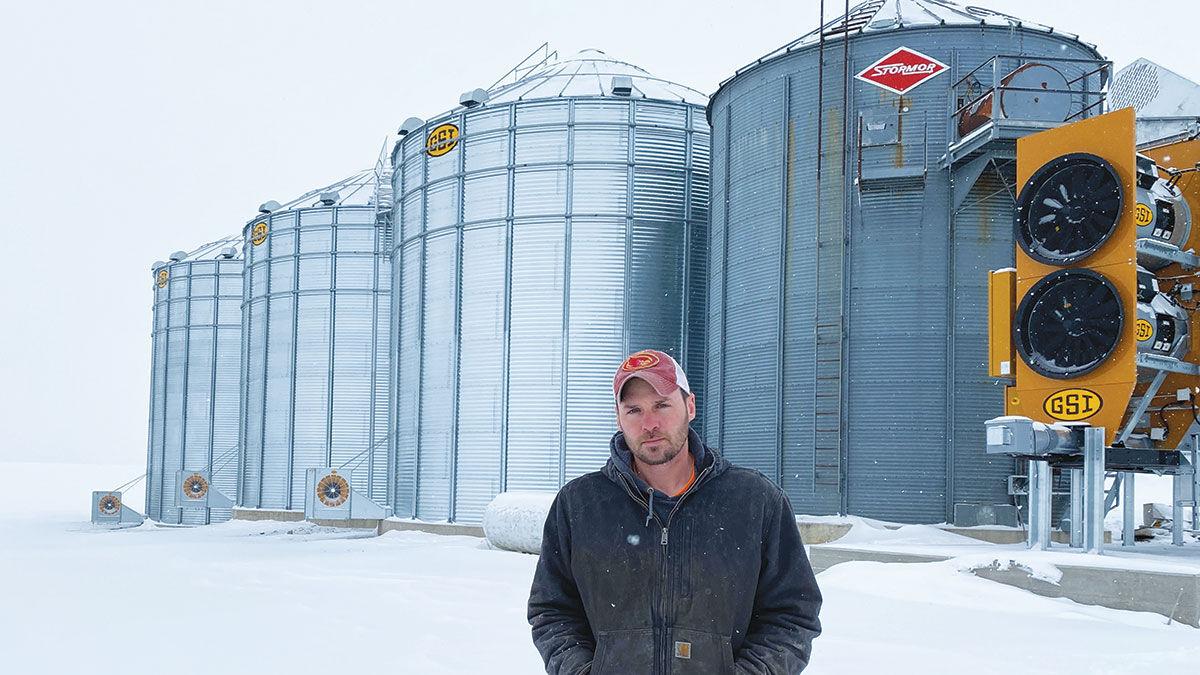 ELBERON, Iowa — Aug. 10 is not a day Ryan Vavroch is keen on remembering, but he hopes he never forgets.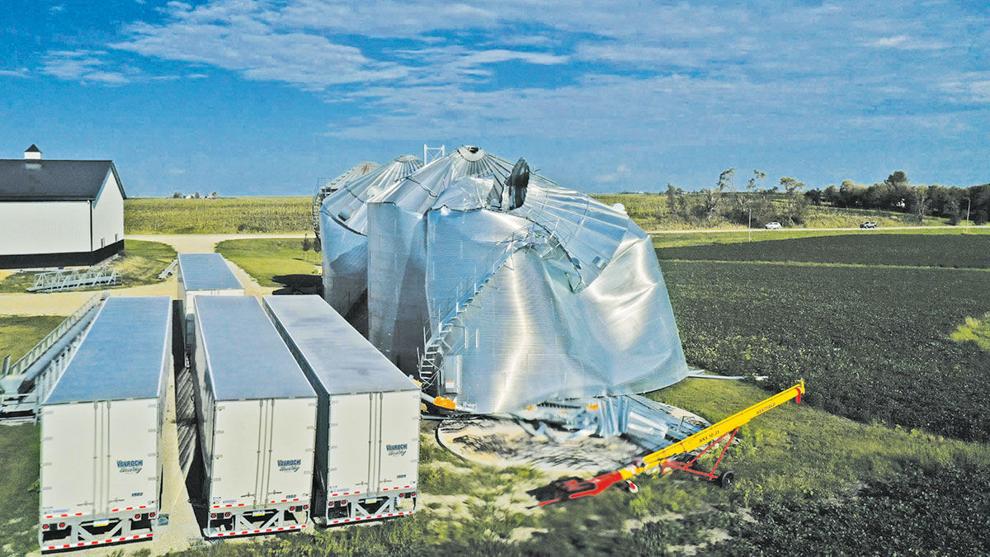 That was the day a derecho swept through Iowa along the U.S. Highway 30 corridor, dealing damage to most things in its path. For Vavroch, who farms near here, the damage knocked down his three grain bins and forced him to destroy his entire corn crop. His father's land lost half of a machine shed, and the landlords of his rented ground lost a total of three machine sheds and six more grain bins.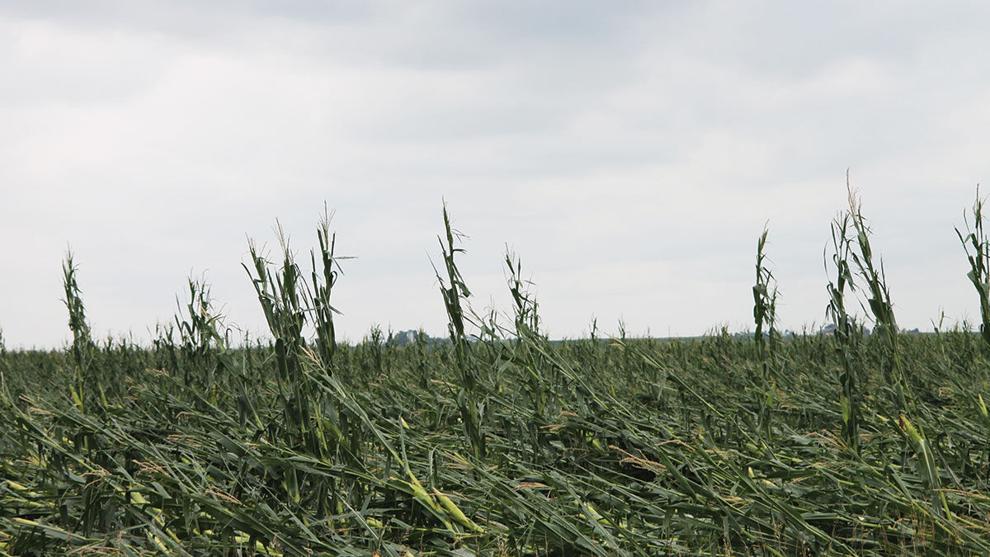 "You always want to remember that feeling from when you walk outside and a year's work is down the drain and a generation's work in some cases is swept away in a half-hour," Vavroch said. "You have a lot of respect for Mother Nature, for sure."
The destruction forced Vavroch to start immediately preparing for the 2021 season. After evaluating the derecho damage, Vavroch said he and the landlords had big decisions to make on rebuilding, and it changed some of his original plans.
"It's a new reality," he said. "The landlords are at an age where they weren't going to rebuild their stuff, and I don't blame them. We are rebuilding at our place to compensate for some of that loss."
That rebuilding meant adding rings to their grain bins for additional storage as they were being reconstructed on the home farm, and plans for building another bin next year once the dust truly settles.
However, Vavroch said the effects of this storm will be felt by farmers for a while.
"We've got tree lines that were destroyed, and for the material things like bins, sheds and equipment, it'll probably take at least 24 months to catch most everything," he said. "We'll probably be finding things in your fields for years to come."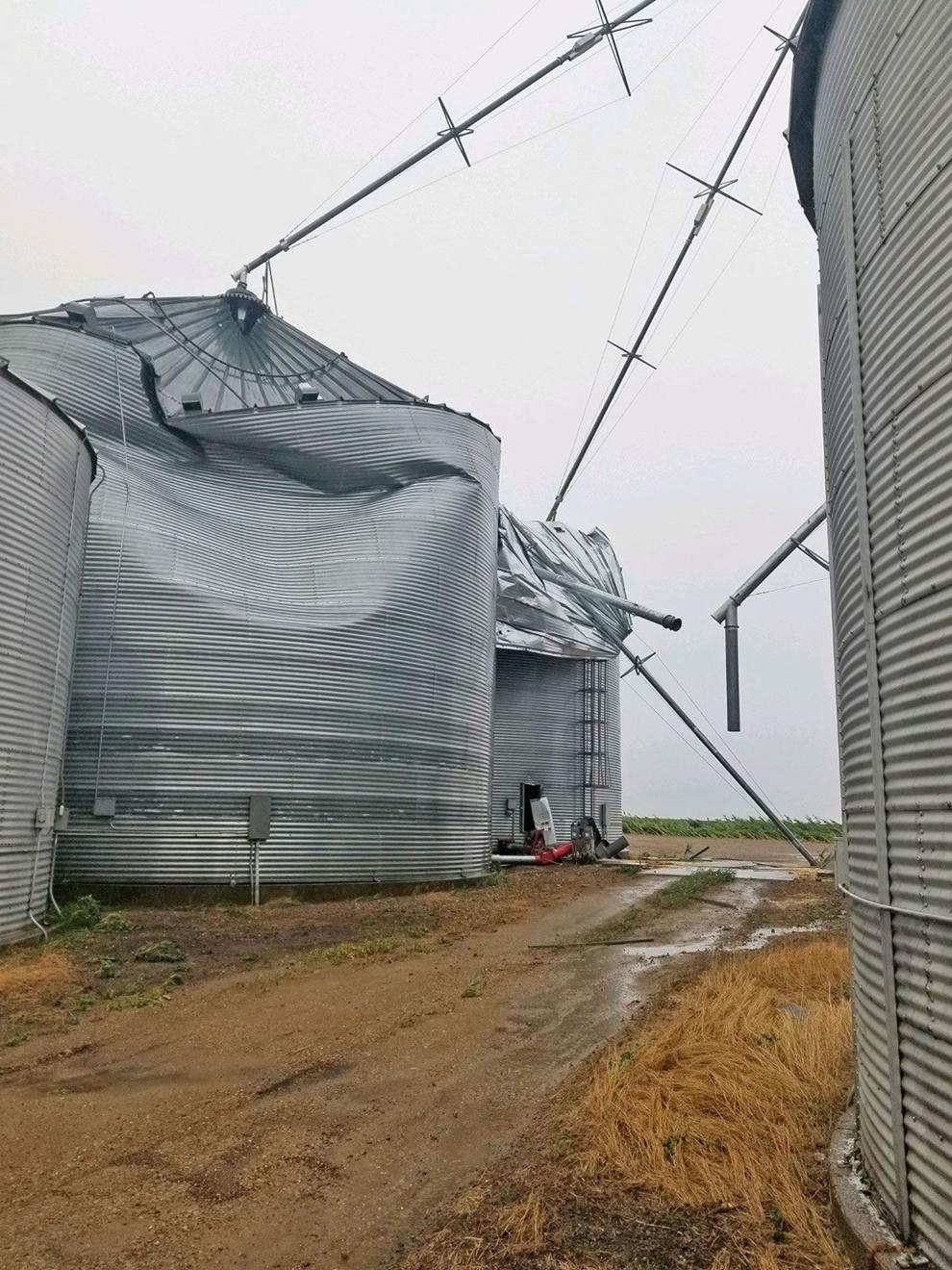 John Mullen, owner of P&J Equipment in La Porte City, Iowa, said he hadn't seen destruction like this since he started in this business in the 1970s. He has been helping customers rebuild after the storm, and said they were able to make quicker than expected progress this fall.
"For customers who were willing and capable of making on-the-spot decisions, we were able to get more help to them," Mullen said. "We were probably able to get an additional 10 grain bins we hadn't planned on doing, which got us a head start on the coming year."
Mullen said there were some farmers who were in shock and unable to make those decisions, which could set them back more, as his company is already booked through September with projects.
"I told customers that if you expect to have anything, you can't wait, even if you'd like to" Mullen said. "We had cases where we just ordered materials just to cover the customers."
Making a quick decision allowed Vavroch get a good start on the rebuilding process.
"We had to make quick decisions," he said. "That way we weren't at the back of the list."
And with favorable November and December weather patterns, he is optimistic about where the rebuild sits.
"Up to the last couple of weeks, we've had a favorable winter," he said. "Bin crews have been able to get a lot done they might not have been able to until spring otherwise. Our grain bins blew away, but our concrete was still there."
One fix that might take longer for Vavroch is the machine shed damage. He has a few pieces of equipment sitting outside, and has a neighbor's equipment sharing some of the space.
"If we had an extra corner, we tried to reach out and get somebody's stuff under a roof," he said. "Everybody sleeps better when things are tucked away."
A major issue Mullen noted is making sure there is enough labor and supplies available to keep up with demand. He knows many farmers are looking to get lost storage back up before the next harvest season and that will be difficult. He said to expect many subcontractors from outside states enlisted to come in for the rebuild.
"If you don't have a crew or two already lined up, you aren't going to find them," he said. "If you want to order something in the first of February, you probably will not see it in a timely fashion."
He also said steel prices have skyrocketed in recent weeks, which has added a crunch to suppliers.
"Anything you buy in early February is easily 20% higher than it was in the middle of December," Mullen said. "Nobody really knows why, but it's the old adage of 'they can, so why not?'"
Despite the struggles, Vavroch continued to voice optimism heading into a new growing season.
"I couldn't be more excited about it," he said. "It's a fresh start. When the sun starts shining in the spring, you can start to put the previous year behind you and we are ready to do that. A farmer has to be an eternal optimist so you have to look ahead and see the glass half full."