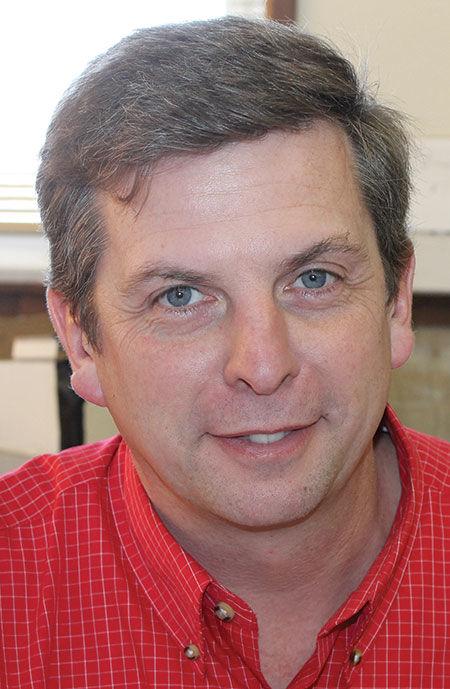 Iowa State University Extension and Outreach dairy specialist Larry Tranel works with dairy farmers impacted by unprecedented low milk prices.
In each situation he tries to get a feel for where they're at. His focus is the farm situation.
"But undoubtedly the conversation will lead to other things that are more family-related," he said. "There's something inhibiting the farm from being successful. Is it farm communication, is it the marriage relationship, is it production issues?"
Working with ISU Extension family life specialists, they can refer the family to a private counselor.
"A lot of these families are caught between a rock and a hard place," Tranel said. "They can't afford to stay in and because of the depressed values of some of their assets, especially cows, they can't really afford to get out either."
What do they do?
"They cry, and that's no joke," Tranel said. "We're working with bankers to develop different types of plans for them. It may be separating from the dairy industry and looking at a new reality. We work with them to understand the grieving process."
Write it down
It's a time when confusion and emotion are running high, and it's difficult to make the decisions that need to be made. Tranel's advice is to help couples write things down.
"They're at a point where it's hard to sort things out and remember things," he said. "Things may not register because they're under so much stress. Try to work with them on setting goals, making a plan and writing it down."
One couple told Tranel they made more progress in one hour with him forcing them to write things down than they had in a lot of time before that.
Tranel tells farm families there is help and hope available.
"The hope may not be able to cure their problems, but we can help try to find a new reality," Tranel said. "Even if the cows have to leave the farm, there are other options that might provide a pretty good quality of life and allow them to work with their family on the farm."
David Brown, ISU Extension human sciences specialist, and his colleagues provided stress management training at this winter's Crop Advantage conferences.
"I told them (farmers and ag service providers) that Iowans take care of Iowans, and it's my job to let them know what to look for so they can help themselves as well as others," said Brown. "I told them they need to be aware of what's going on and what they can do to help."
Signs of stress
Some of the first signs of too much stress may show up as physical symptoms — high blood pressure, muscle tension, headaches, stomach upset or heart burn, said Brown, a licensed family and marital therapist. Withdrawal or isolation are other signs.
Are people missing a lot of work, not going to school or church activities that they used to go to?
If talk about the future or fearfulness about the future becomes a key topic of conversation that may be an issue, Brown said. Sometimes when people are really stressed they may become forgetful or have difficulty concentrating which can lead to accidents.
Children can act out, have declines in academic performance or be absent from school.
"Farming is a family business, and it really impacts everyone," Brown said.
Social support
Especially for farmers, a lack of social support or having no or few friends is a strong predictor of depression, Brown said. If farmers are avoiding social contact that is a sign people need to pay attention to. People may not be taking care of themselves like they used to.
If a person is stressed, urge them to talk to someone they trust — friends, family, a physician or a pastor. Encourage them to get out more socially, take their partner on a date, he said. Give attention to basic wellness. Get a good night's sleep. Eat well. Exercise.
"Deep breathing exercises, day dreaming or taking a mental vacation for a few minutes can be helpful," Brown said. "Try repetitive prayer."
If people are concerned about a friend or family member, start a conversation. Listen. Provide support and share personal experiences.