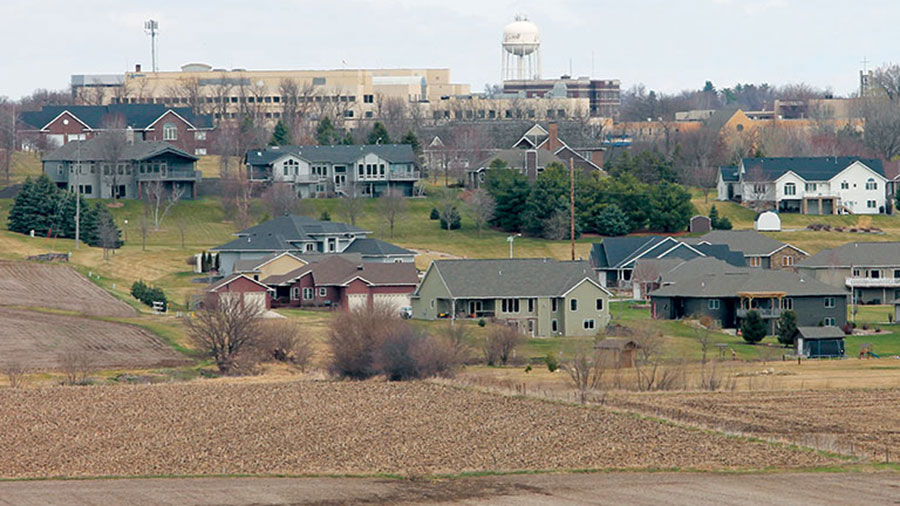 AMES, Iowa — While many small rural towns face economic distress, some manage to overcome the odds to succeed in attracting new firms and job opportunities.
Along with losses of established businesses, rates of self-employment have fallen in rural towns of all sizes. Towns with a population of 10,000 or less had the largest decline, according to an Iowa State University news release.
Attracting new business startups in small towns is difficult, but some communities continue to survive and even thrive. What characteristics do these towns have that cause firms to locate there?
A new study led by economists at Iowa State University examines data consistently collected over two decades on a sample of 98 typical small Iowa towns that don't share a border with a metropolitan city. The study looks at which factors encourage or discourage new firm entry in these towns and suggests policy implications for addressing economic distress in small rural towns.
Peter Orazem, professor of economics at Iowa State, said, "Since 2000, the only areas that consistently added new firms and increased employment were metropolitan areas. In contrast, the communities losing the most employees and entrepreneurs were towns under 10,000 population. But some of these small towns bucked the trend and were able to continue to attract new firm entry and employment."
The research is reported in a recent article in the American Journal of Agricultural Economics, "Which small towns attract start-ups and why? Twenty years of evidence from Iowa."
According to the authors, the small towns that attract new firms are characterized by having atypically large numbers of nearby companies, services and industries (and benefit from the cost reductions and gains in efficiency that result from them), and a larger proportion of college-educated workers in the local labor supply.
"For example, in Iowa, the town of Carroll has a population of 10,000. It has held onto its employment base in part because it has a few large employers that have allowed it to have the infrastructure necessary to attract and hold onto firms. On average, similar-sized or smaller communities have lost 4% of their employment since 2000," Orazem said.
Using new firm location decision data from the National Establishment Time Series (NETS), the study looked at all firms entering any of the 98 towns in 1995, 2005 or 2014.
The survey results show that higher concentrations of educated people and higher median household income attract firm entry. Higher education levels also lead to greater disposable income, which improves the local customer base. Localities that have greater endowments of natural amenities also attract new firms, and county seats are more attractive than other small towns.