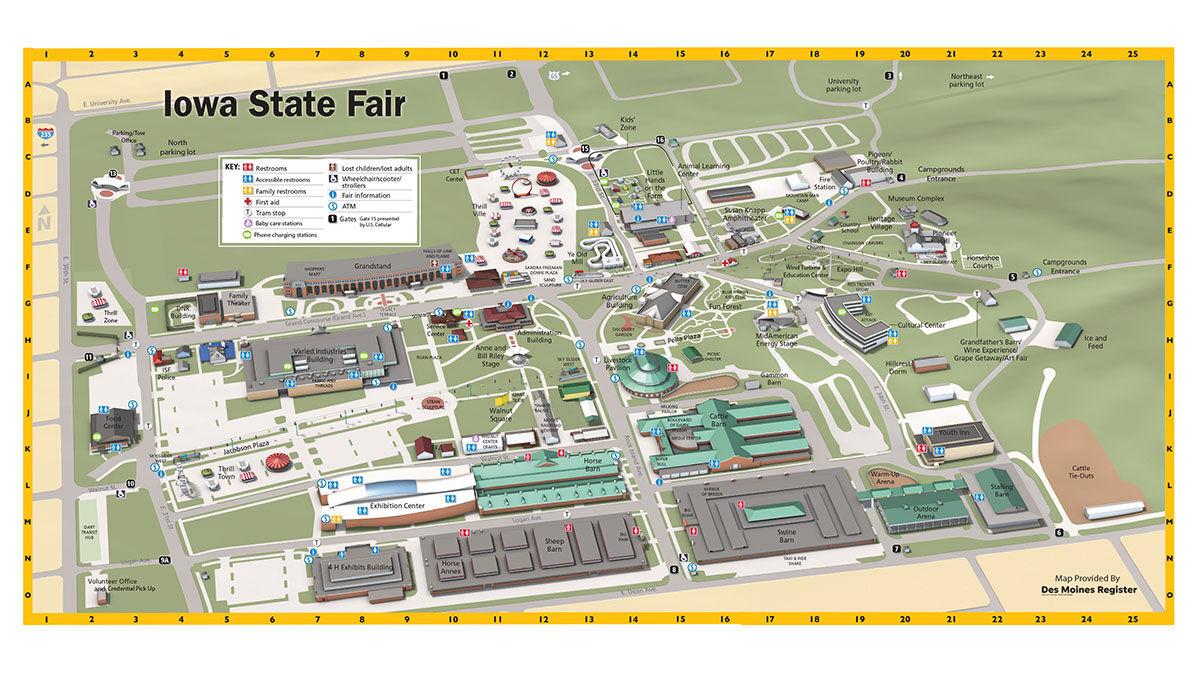 One-hundred days from the opening ceremony of the 2021 Iowa State Fair, officials have announced a new attraction in the Elwell Family Park. As a result of a gift from Denny and Candy Elwell, the park will host the return of tractor pulls at the fair, according to a fair news release.
Additional family-friendly events will come in the future, including monster trucks, rodeos and barbecue competitions among others.
"The Iowa State Fair is the best part of our family's summer," said Denny Elwell. "Some of my fondest childhood memories are attending the fair with my mom and dad. I have continued that family tradition bringing my children and now they are bringing their children to our great Iowa State Fair."
The Elwells pledged $2 million to support the development of the Elwell Family Park, located in the northwest corner of the Fairgrounds.
"The Elwell Family Park is the capstone to the largest capital improvement project the Iowa State Fair has ever undertaken," said Peter Cownie, executive director for the Blue Ribbon Foundation. "Phase 1 of the Elwell Family Park will be a wonderful addition to the Iowa State Fair in 2021."
For the 2021 Iowa State Fair, tractor pull fans will experience permanent seating for 2,100, grass hills for viewing and additional seating, a concessions trailer and temporary restrooms. Additional seating, for a total capacity of 6,000, permanent restrooms and expanded concessions will be completed in the near future.
Iowa State Fair Tractor Pulls are sponsored by Titan Tire, maker of Goodyear Farm Tires, and Iowa Farmer Today. They will take place on Aug. 17-18. Tickets will go on sale at www.iowastatefair.org with further details to come from the Iowa State Fair and Outlaw Truck & Tractor Pulling Association.