ATLANTIC, Iowa — Randall Baier was fresh out of high school in 1944, and he had one thing on his mind — enlisting in the service and fighting in World War II.
"I wanted to join the Air Force (then a branch of the Army), so I went to Council Bluffs to take the physical," he says. "They showed me a book of a lot of dots, and they asked me what I saw. I said, 'I see dots,' and they said 'no, you're supposed to see a letter.' They told me I was color blind, so they wouldn't take me."
The Cass County farm boy, who was only 17 at the time, eventually ended up in the Army a year later.
"Waiting that year carried me far enough that I missed combat," Baier says. "My two older brothers were already in the service, and I wanted to join them."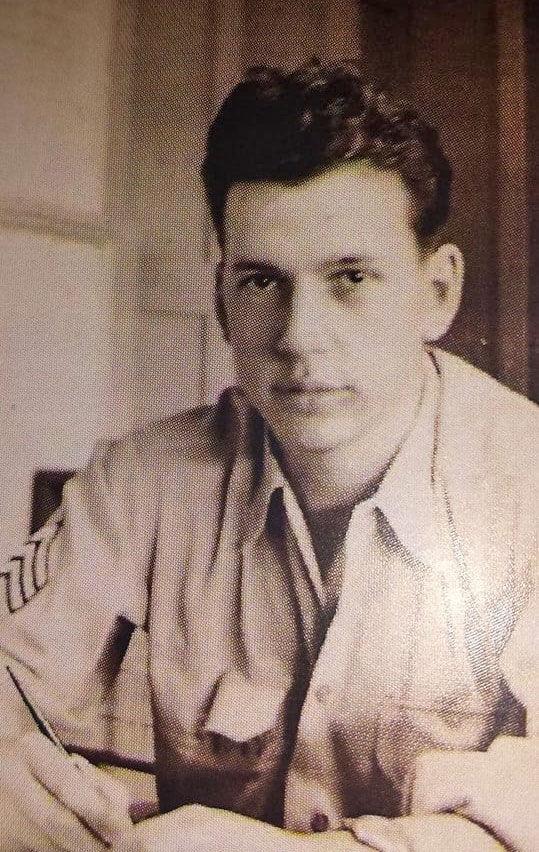 Baier, 94, farmed near Griswold for many years after his discharge. He and his wife Phyllis have been married 73 years, and raised four children on their southwest Iowa farm.
Baier was scheduled to begin training in November 1944, but that was pushed back a month so he could help finish up harvest.
"When they said I was going to leave in December, Mom wasn't very happy with that," he says with a chuckle. "She already had two sons in the service, and she wanted me home for Christmas. We got a letter from the Army saying they agreed with her, so I wasn't called up until January."
Baier was sent to Fort Leavenworth in Kansas before heading to Fort Hood in Texas.
"I was on bivouac and ended up with poison oak or poison ivy, and my leg swelled up, so they sent me to the hospital," he says. "I thought if they sent me home, one of Mom's remedies would fix me up. I did two weeks of bivouac once I was healed, then eventually got to go home on furlough."
While at Camp Hood, Baier learned that his brother Arnold had been killed in action while fighting in the Philippines. He learned of the news from a telegram his mother sent to his company commander.
He was then sent to Camp Maxey in Texas, where he and other soldiers were trained for jungle warfare. They were scheduled to train for two months, but that was cut in half before they shipped out.
"We were really happy to get out of Texas," Baier says. "It was really hot."
Baier and his fellow soldiers ended up at the embarkation center in Seattle then they spent seven days on a ship en route to Pearl Harbor in Hawaii.
While the ship was traveling to Hawaii, the U.S. dropped atomic bombs on Hiroshima and Nagasaki in Japan.
"When we got to the replacement depot, we stayed overnight, and when we went down for breakfast the next morning, the speaker was playing 'White Christmas' by Bing Crosby," Baier says. "We didn't know it yet, but the war was over."
With the war over, he spent 11 months at Pearl Harbor.
"I wanted to go to the Philippines since my brother was buried there, but I stayed in Hawaii," Baier says.
After training to operate a search light as part of an anti-aircraft battery, he was reassigned.
"The search light training lasted about three days," Baier says. "They said their records showed I could type, so I was assigned to the headquarters company.
"I had taken typing for two years because I wanted to write for the school paper, and you had to know how to type."
Baier was eventually trained to be a battalion clerk and was promoted to corporal. He was then trained to eventually succeed the sergeant-major.
"I wanted the master sergeant rating, but they weren't keeping enough people to let me qualify," Baier says. "They gave me a staff sergeant rating."
Not long after, he headed home to Iowa. He spent 15 days there before being sent to Virginia. He was then sent to California, where he was discharged.
"Phyllis and I got engaged when I got back from Hawaii, and when I was discharged, we got married," Baier says.
He helped on the family farm for about a year before renting a bigger farm near Cumberland. Baier also spent 20-plus years as the business manager for the Griswold school district.
He says serving in the Army taught him many things, but says toughness may be the most important lesson.
"My dad was a World War I veteran, and he showed no mercy," Baier says with a chuckle. "I was tough, but the Army made me tougher."