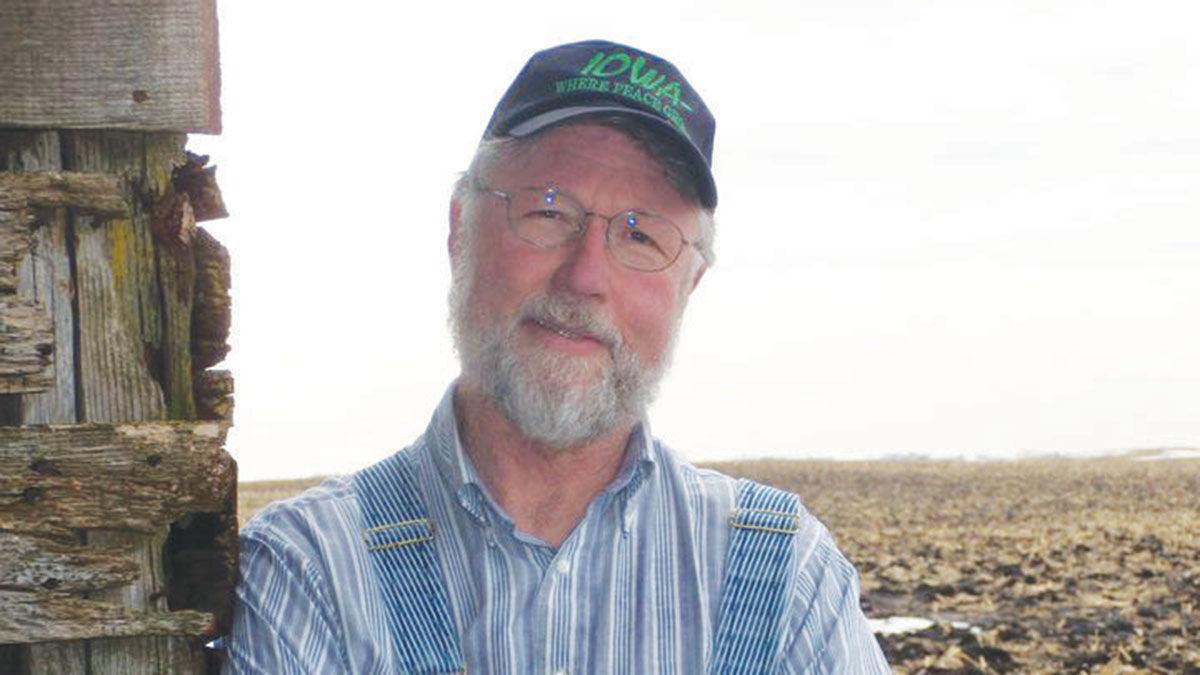 I was thrilled to read an AP article in the Feb. 13 issue of Iowa Farmer Today telling how hundreds of thousands of Indian farmers are marching and driving their tractors to the capital, New Delhi, to protest new laws that would deepen their already dire economic straits.
I participated in a similar protest 42 years ago when the American Agriculture Movement (AAM) organized "tractorcades" in cities and county seats and eventually in Washington, D.C.
India, a British colony until 1948, has a complex society, and like so many other regions of the world, is something we don't hear much about in the USA. Estimates of over 500 million farmers across 2,000 ethnic groups, and up to 200 languages boggles the mind. Most of the farmers in India farm less than 10 acres, producing food for local populations. Others raise grains and pulses that are traded nationally and internationally.
Despite the obvious differences in farm size and cropping practices, the issues are the same, and these two movements share the understanding that farmers all over the world, especially now with recent free trade agreements, are victims of cheap food policy, otherwise known as free market economics.
At one time, the Indian government recognized that farmers and rural culture were fundamental to Indian society — the bedrock, so to speak. Unfortunately, both parties of the U.S. government likewise lost their commitment to this ideal after the end of Franklin Roosevelt's administration, this ideal being only common sense.
As one Indian farmer put it, "You cannot have agriculture markets without regulation, which is about fair play for all stakeholders."
At the same time I was organizing AAM protests in 1979, I was also a member of the first Iowa Corn Promotion Board. More exports and more uses were supposed to be the free market answers to the building farm crisis of the 1980s. That's what's being preached to Indian farmers today.
In fact, I heard the same accounts from farmers all over the world when I was president of the National Family Farm Coalition and participated in protests of free trade agreements in Cancun, Hong Kong, Sau Paulo, and Geneva.
I am still a strong defender of AAM's key policy goal, parity farm prices.
In response to farm movements of the 1920s and '30s, parity farm prices were established by President Roosevelt's administration during the Great Depression that made sure that the purchasers of farm commodities paid a fair price to farmers. That price based on "parity" was set as a minimum price that would always be adjusted upward with inflation. In other words, it recognized that producing more and more for less and less was farmers' main problem, and fence row-to-fence row farming would only lead to depletion of our soil like happened in the Dust Bowl.
We American farmers need to know this history and be honest about the results of the bipartisan cheap food policies that replaced parity programs since the early 1950s. It should be apparent that this free trade, cheap food policy has not been good for farmers, their communities, their churches and schools.
In fact, we've seen cheap feed help big livestock monopolies take over livestock production and foreign governments benefiting at the cost of our balance of payments.
We farmers have become dependent on government payments, adding to the U.S. deficit or printed up at the Federal Reserve.
And sure enough, the Indian government is promising deficiency payments which will keep a few of its farmers farming, while the purchasers buy low and sell high.
Promises, promises, promises. Remember Freedom to Farm? Rather than becoming free of government red tape, we still have to report our acres and be totally bewildered about which program will have any benefit (or none) — PLC or ARC. Thanks to the mainstream media, the public thinks we are being "bailed out" or "subsidized." Did they ever point out that low farm prices were a boon to the purchasers?
It's time farmers and farm publications set the record straight: Farmers around the world, no matter how small or big, are victims of cheap food and free trade policy. Government payments actually subsidize corporations and foreign governments, the buyers of our commodities, not farmers!
We didn't succeed in ending the cheap food policy in 1979 nor during the farm crisis of the 1980s. It's never too late. How can we raise our voices in solidarity with the Indian farmers today?
George Naylor is a farmer from Churdan, Iowa.