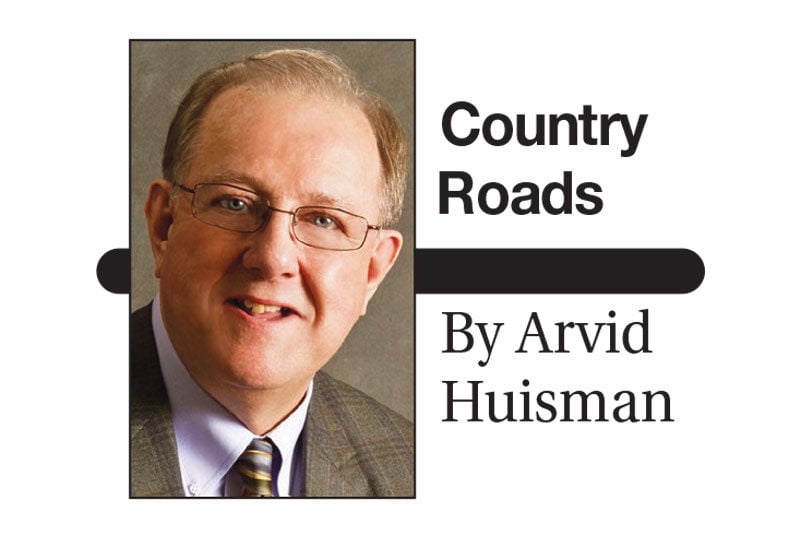 A question for retired folks: Do you remember the first time you were offered a senior discount? Hopefully, that occurred sometime after you qualified for a senior discount. I was not so blessed.
It happened sometime back in 1996 when I was still in my 40s. My wife, daughter and I stopped for supper at a fast-food restaurant along an interstate highway. After taking our order, the woman behind the counter asked if I wanted my senior citizen discount.
Dumbfounded, I responded with something like, "Well ... no ..."
When I recovered from my surprise I asked, "Does your senior discount begin at 50 or 55?" I readily acknowledged I could pass for 50.
"Oh, no," she replied, "Sixty-five."
I was shocked again. She was no spring chicken herself, and she thought I was 65?
I coolly told her I wasn't 65 yet, thank you. Then she began talking about how she was 46 (she looked older) and her children thought she was old.
There's nothing wrong with growing older, I thought to myself, but it sure is a shame to be so obtuse.
My wife and daughter enjoyed a good laugh over the incident and I finally saw some humor in it myself.
Later I realized I should have accepted the discount. Maybe I was the obtuse one.
We baby boomers have taken our sweet time aging. My grandmothers were about 50 when I was born and they seemed old when I was a kid. They wore long, dark dresses with brown cotton hose and black shoes with thick heels. They were old ladies by the time they turned 50, just as their mothers and grandmothers had been.
The next generation, however, didn't buy into the "grannie" look at 50. When I was in my 40s I was impressed with just how youthful some folks in their 70s and 80s looked, acted and dressed.
My generation was still wearing blue jeans, T-shirts and tennies at 50. In spite of crow's feet, fat cells growing without restraint, complaints about back and stomach problems and failure to appreciate the younger generation's music, most of us are still wearing blue jeans, T-shirts and tennies. In the interest of full disclosure I have found roomy slacks with elastic waists to be quite comfortable.
Aging still remains a paradox. Eighty now seems to be as old as I used to think 50 was. The day is coming, I'm sure, when my definition of "old" will start at 100 years!
Julie and I live in a retirement community and used to be the youngest couple in residence. That is no longer true.
Our church family is a nice mix of demographics — from young singles all the way up to those of us with gray hair (or no hair at all.) I particularly enjoy seeing and visiting with the young families in the congregation (and I'm looking forward to the post-COVID era when I can see them all again). I vividly remember the challenges of balancing a career, parenthood and church commitments, not to mention a budget.
An older advertising client in Sioux City often remarked that discounts should be given to young parents.
"We older folks should have put away some money by now; many young families really struggle with their budgets. They deserve a discount."
I could not disagree 40 years ago and I still don't.
Each season of life has its joys and difficulties.
Senior discounts aren't all that important. If one is offered, I gladly accept it. If it is not offered, I don't worry about it.
I have noticed that more often than not the young folks at the cash register observe that I am a little long in the tooth and automatically apply the senior discount.
Rather than fret over how many years have passed, I thank God for allowing me to experience each and every one of them. While I accept chronological aging, I will fight growing old tooth and nail (real, false or long.)
I agree with James Garfield: "If wrinkles must be written upon our brows, let them not be written upon our hearts. The spirit should never grow old."
---
Arvid Huisman began writing Country Roads 32 years ago, and today the column appears in several Iowa newspapers. He can be contacted at huismaniowa@gmail.com.