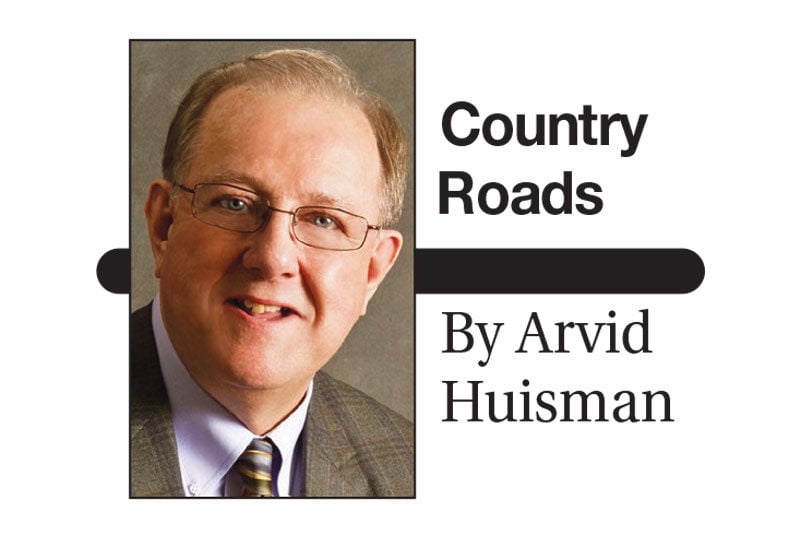 In recent days the temperature has been in the 90s where I live. Accordingly, I give thanks daily for my hero, Willis Haviland Carrier, the American engineer best known for inventing modern air conditioning in 1902.
Iowa's hot, humid summers were not so coolly survived when I was a kid. While some businesses had air conditioning in the 1950s, very few rural and small-town homes did. In fact, I can't remember a single neighbor at the time who air conditioned their home. Like our family, everyone had open windows and a fan.
When my paternal grandparents left the farm and moved into town in 1957, they had an air conditioning system installed in their home. I was impressed, but they ran it sparingly.
Our church installed an air conditioning system in 1959. I was thrilled with the announcement, but reality was not as thrilling. Initially the church air conditioner wasn't turned on until Sunday morning, and the church was not cool enough for all the bodies pumping out 98.6 degrees. By the end of the service, any inspiration had turned into perspiration.
Eventually, someone decided to turn on the air conditioner on Saturday evening, and we were cool for the entire Sunday morning service. Then we piled into our beastly hot cars and went home to a hot, humid house.
My first apartment, like most apartments in 1968, was not air conditioned. The landlord, however, offered to put an air conditioner in a kitchen window if I agreed to pay an extra $5 a month to cover the cost of the electricity. I considered that a bargain!
The unit was not large enough to cool the entire apartment, but a box fan blew a little chilled air into the bedroom. Good enough.
When Cindy and I bought our first house, acquiring a window air conditioner was high on my list of home improvements. At the tail end of our first winter in the house, the Sears store in nearby Fort Dodge advertised a pre-season deal on window air conditioners. We drove through heavy snow, I recall, to place our order and take advantage of the discount.
The unit arrived in mid-May. The next afternoon I installed the framework, and when my neighbor got home from work he helped me lift the heavy unit into place. A couple of well-placed fans kept that small home cool all summer.
Automobile air conditioners were still a luxury 55 years ago. Our first car with an air conditioner was a 1977 Dodge full-size station wagon. It also had cruise control and an FM radio. Travel became cool and comfortable with easy listening music. Fortunately, gasoline prices were still under a buck a gallon because the car's 400 cu. in. V8 engine was a gasaholic.
Over the years my body has developed polar bear-like insulation. I don't just appreciate air conditioning, I need it!
From time-to-time I recall the summers prior to air conditioning and how uncomfortable sleeping could be. One of the several childhood homes we lived in over the years had no southern windows on the second story where we slept. My mother's preferred manner of coping with a hot, humid night in that house was to spread quilts and blankets on the living room floor. When she had us kids settled down on those quilts and blankets, Mom positioned the family's lone oscillating fan to blow on our sweltering bodies.
Sleeping on the living room floor was a great adventure, I recall, and we kids all slept well.
Many years later circumstances dictated that I sleep on a quilt on a carpeted floor. That was rough. I awoke with aches and pains.
These days our air conditioner is getting a good workout. Since we heat the home consistently when it's cold outside, I cool my home consistently when it's hot outside. In fact, I turn on the air conditioner as soon as it starts getting warm in the house. I have found it's more economical to keep the house cool rather than wait until it gets really warm inside and then attempt to bring the temperature down.
You might say that I am hip because I turned on the air conditioner before it was cool.
---
Arvid Huisman began writing Country Roads 32 years ago, and today the column appears in several Iowa newspapers. He can be contacted at huismaniowa@gmail.com.