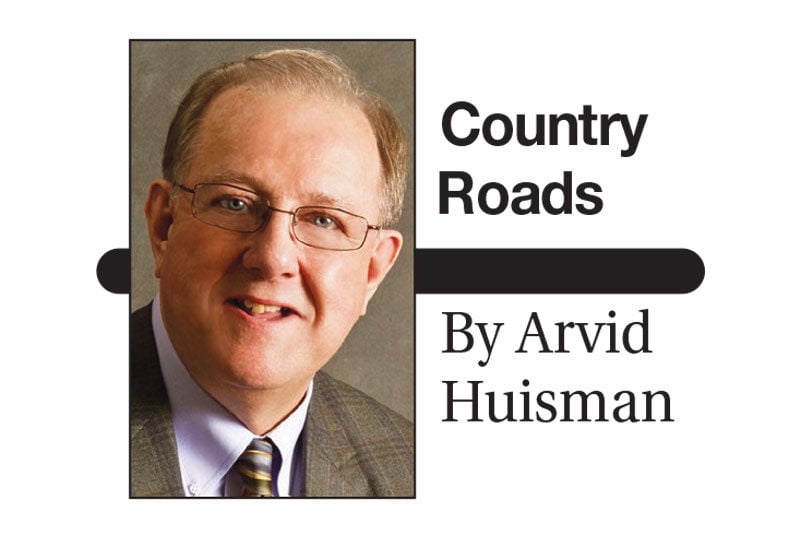 My wife and I reside in the Waukee Community School District in Des Moines' western suburbs. The big news here is that our second high school, Northwest High, opened recently.
As one of the fastest-growing school districts in the state, Waukee Community Schools needed another high school. For some 1,300 young people, back-to-school this year meant a brand-new school.
We now have the Waukee High Warriors and the Northwest High Wolves.
All of this brings back memories, as 59 years ago this fall I was a freshman at a brand-new high school. The buildings were old but the school district was new.
Three small-town schools in north central Iowa's Hamilton County — Blairsburg, Kamrar and Williams — had consolidated into the Northeast Hamilton Community School District.
My family lived in Kamrar, so we high school students were bused to Blairsburg, and on the first day of school our bus was a half-hour late. 
Classes were held off until the Kamrar kids arrived. Coming from an eighth-grade class of 10 and walking into a study hall with some 200 students was a bit daunting. The room being too small for comfort, big ol' country boys had to walk sideways between the rows of desks. 
Early in our school year we were given an opportunity to select our mascot. Our choices were the Knights or the Trojans. 
Being a mature 14-year-old, I sided with the group that wanted our mascot to be the Knights. Our motivation was an assumption the girls' teams would then be named the Knighties. We lost and our teams became known as the Trojans and Trojets.
The high school basketball coach encouraged me to go out for his sport, but I declined. My excuse was bad knees and a complete lack of athletic skill. As a freshman I was 6-feet-3-inches — the coach insisted that all I had to do was stand under the basket and rebound. 
Remembering the humiliation of my seventh-grade attempt at basketball, I reminded him that if, while standing under the basket, I failed to rebound to his satisfaction he would have my fat butt running laps during the next practice. I'm a draft horse, not a quarter horse. I'm not a runner.  
I did not play basketball or any other sport during my high school years. However, I did learn to operate a camera, process film, write and speak to crowds — skills that contributed to my later career. 
After that first year of our new school district, I got into the swing of things and became more active in school life. In fact, it was during my sophomore year my friend, Lyle, and I were disciplined for orchestrating a student hot lunch strike.
That event, and others, led to a personal acquaintance with our principal and even our superintendent. The principal was a good and fair educator and I grew to respect (even like) him.
A declining rural population forced Northeast Hamilton Community Schools to become a part of the nearby Webster City Community School District a few years back. That union appears to be working well. While an elementary school remains in Blairsburg, the Trojans and Trojets are no more. 
While I have no desire to return to school, I am a bit envious of the student body at the new Waukee Northwest High School. The first year of a new school can be challenging and fun. 
We live in the part of the district served by the original Waukee High School. We're the Warriors, but I think it's OK to say "Go Wolves."
---
Arvid Huisman began writing Country Roads 32 years ago, and today the column appears in several Iowa newspapers. He can be contacted at huismaniowa@gmail.com.