I've been in a good number of farm shops, from garage-type buildings to machine sheds and everything in between. They're as individual as the farms and the people who work on them.
Many of the shop tools I've acquired over the years came from farm auctions. Some were in great shape. Some, quite rusty, but still usable for my purposes. Take a look around your own farm shop and I'm sure you might say the same.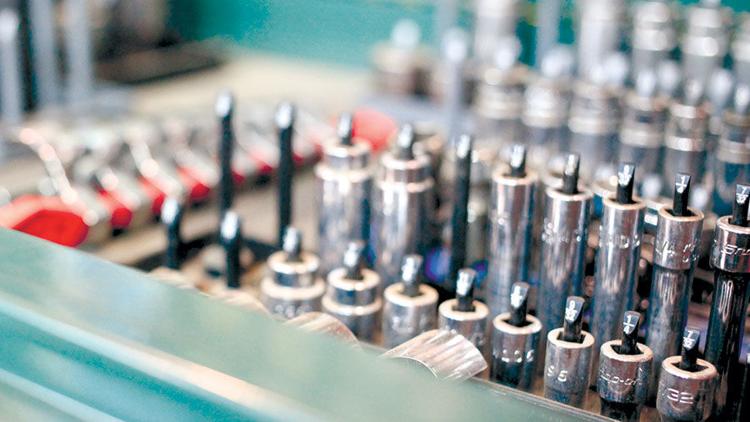 The biggest issue I have, and maybe you have as well, is organizing all the hardware and tools. I'm always spending too much time searching for that certain wrench or socket set or particular nut, bolt, screw or pin. It's there somewhere, I'm sure, on my workbench, on one of the shelves or in the bins. If only I had a better way to organize it all.
Fortunately, there are some companies willing to help.
One of my favorites is Northern Tool + Equipment. They offer tool chests, workbenches, bins, racks, wall-mount storage systems, shelving, lockers, garage storage systems and so much more. You can order online or through a catalog that's a joy to pore over on a chilly, rainy day.
Of course, local hardware stores and the big chains such as Lowe's, Menards and Home Depot may offer many of the same type of products. The question, then, is exactly what I need to buy.
After a bit of research, I found some information from Purdue University in a publication titled "Planning Farm Shops for Work and Energy Efficiency" by Extension agricultural engineers William Friday, Don Jones, Samuel Parsons and Ronald Strickland.
The publication notes that the major functions performed in the shop are repairs, overhauls or any other major mechanical work. I also use the shop for some woodworking and product assembly.
You definitely should arrange the workbench and tool areas around the repair/overhaul bay. The tool areas should be flexible to accommodate large power tools and to provide space for implements that fold out. There also should be storage space for nuts, bolts and repair parts, plus office space for service, repair, supply inventory records and equipment manuals and plans.
Perhaps the greatest weakness of most farm shops, according to the publication, is the lack of an organized arrangement of hand and power tools that would permit repairs to be done efficiently and safely. Specific areas should be designated for welding, machining and lubrication. In addition, shops should have areas designated for carpentry, plumbing, electrical work, tools and supplies.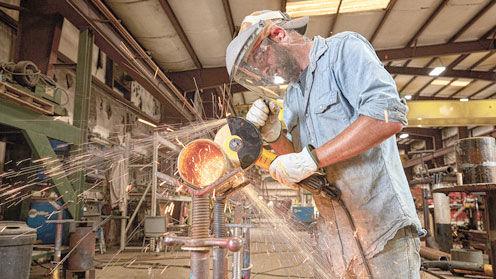 The publication includes various shop layouts and suggestions for shop size, location, security and access. You can find it online at http://bit.ly/2pfaHSG.
Of course, if I'm going to reorganize my shop, I'd really like to update those rusty, well-worn tools I mentioned before.
I got some information from Josh Tarini, product manager for professional power tools at Dewalt. I already have some of the company's cordless drills and have been pleased with their performance.
"One of our newest offerings is the high-torque ½-inch impact wrench," said Tarini.
He said the wrench delivers up to 700 ft.-lbs. of fastening torque and up to 1,200 ft.-lbs. of breakaway torque.
"With this level of power, users can complete applications that previously could only be accomplished with air tools," he said.
The company also introduced the 20V MAX XR ½-inch mid-range cordless impact wrench with detent pin anvil. It weighs 3.5 lbs. and is less than 7 inches long, but delivers up to 330 ft.-lbs. of fastening, and 600 ft.-lbs. of breakaway torque.
Tarini mentioned that Dewalt has a rigorous approach to testing its products. It puts its products through hours of testing in Dewalt labs and in the field with users.
With Dewalt's toughness, standard three-year limited warranty, one-year free service, and 90-day money-back guarantee, I'm sure these products will work perfectly into my new shop organization.