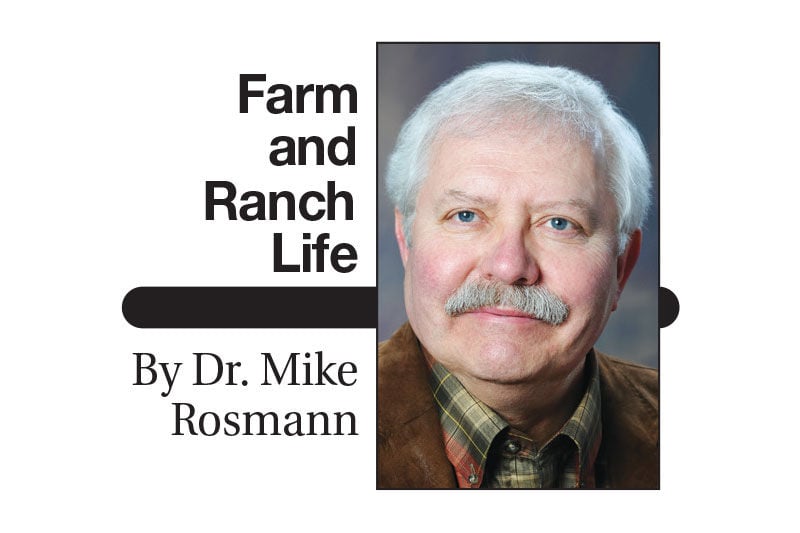 The suicide rate of the general population of the U.S. declined during both 2019 and 2020, according to preliminary analyses by the Centers for Disease Control and Prevention in an April 13 article in the Journal of the American Medical Association (JAMA).
The decline in suicide occurred during the 2020 COVID epidemic in the U.S., which surprised many experts who follow these matters.
The JAMA article indicates there were 44,834 suicides in the U.S. in 2020, which is 2,677 fewer than in 2019. This follows a smaller decline in deaths by suicide in 2019.
Early evidence from farm crisis hotline administrators and services suggests suicide also appears to be declining among the agricultural population, which would be welcome news. Here's why.
Farmers have one of the highest rates of suicide of any group, according to a November 2018 CDC report, which corrected an earlier report. A study by Dr.  Wendy Ringgenberg (Journal of Rural Health, May 2018) using U.S. Department of Labor data concluded suicide occurred more frequently in the agricultural workplace than in any other occupational workplace.
Recent reports from administrators of farm hotlines and support services suggest that suicide by the agricultural population may be declining and that farm people are reaching out for professional advice to improve their farming success.
Administrators of farmer behavioral health supports in four Upper Midwestern states indicated in an April 15 conference call that the number of farmers and farm families who have contacted their services increased during the past six months, but the number of callers indicating suicide consideration declined gradually during the past two years.
Administrators of two other farm hotlines and support services in the Midwest, who couldn't participate in the earlier meeting, said the number of farmers and families seeking counseling increased considerably over the past two to three years. There was less desperation in callers' reasons for seeking assistance.
The number of callers worried about suicide dropped prior to improved crop prices recently, all six service providers said. While some callers had questions about mental health, more wanted information about behavioral health as a factor in farming efficiently.
Four of the six hotline managers said women initiated contacts with the hotlines more often than men, but one hotline had more males than females contact them. The remaining program administrator reported having an equal number of males and females contact the state farm crisis hotline.
Administrators said the farm people who contacted the hot-lines are increasingly younger. The young agricultural producers mostly wanted to obtain behavioral health management skills; a few sought help with troubling family issues, personal problems, or those of another family member.
The young farm contacts were primarily with operators of smaller than average farms. Only a tiny portion of all callers were from very large enterprises; those in between both sizes of operations requested assistance nearly as frequently as the operators of small farms.
In a press release from the American Association of Suicidology, its CEO Colleen Creighton said, "We have evidence showing the positive impact of crisis lines, training health care professionals, and maintained contact with people experiencing thoughts of suicide have on decreasing suicide rates."
Besides the reports of farm crisis hotline administrators, there is additional evidence to bolster Ms. Creighton's statement. A poll of 2,004 rural Americans, including 81 farm residents, conducted by Morning Consult for the American Farm Bureau Federation in April 2019 indicated that 82% of the farm respondents said their mental health is important to them. A December 2020 poll of the same sample yielded slightly more positive results.
The media deserve much credit for making information about the importance of positive behavioral health available to the agricultural population. Farm magazines and websites regularly publish articles about stress management and the importance of farmers' behavioral health to their overall success.
The newly established USDA Farm and Ranch Stress Assistance Network facilitates the development of crisis hotlines, referral for follow-up counseling if desired and needed, and can be a resource for training farm families and USDA personnel who serve the agricultural population.
The signs of a probable lower rate of suicide by farmers, as well as their improved understanding of behavioral health and openness to counseling and educational services, are likely here to stay. Ever fewer farmers are being left out of the movement to understand the importance of maintaining positive behavioral health.
It's even likely farmers are contributing to reduced suicide by all Americans and increased knowledge about the importance of managing behavioral health.
---
Dr. Mike Rosmann is a clinical psychologist and farm manager who lives near Harlan, Iowa. Contact him at mike@agbehavioralhealth.com.