Editor's note: Dr. Val Farmer started a syndicated weekly newspaper column in 1984 that was published in this newspaper until he retired in 2012.
---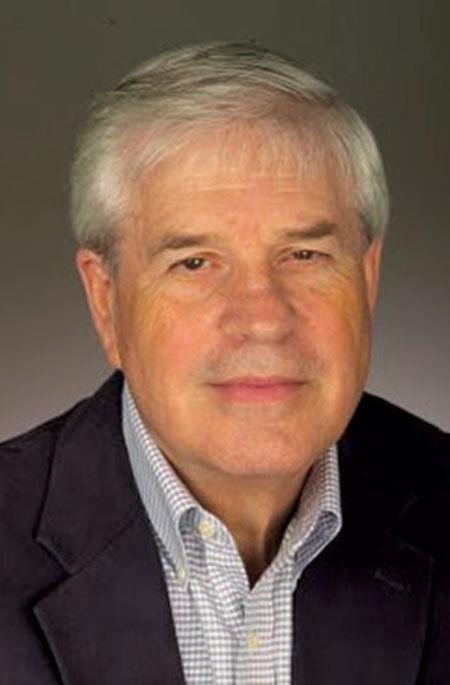 Dr. Mike Rosmann invited me to describe my life, activities and reflections since transferring this column to him at the end of March 2012.
We moved to the Midwest in 1974 and lived for 32 years in Norfolk, Nebraska, three South Dakota cities (Mitchell, Huron and Rapid City), and then Fargo, North Dakota. In November 2006, we moved to a suburb of St. Louis, Missouri, to be near our son and his family.
I wrote weekly advice columns for 28 years, from 1984 to 2012.
In May 2012, my wife Darlene and I began a two-year mission for the Church of Jesus Christ of Latter-day Saints in Mongolia. A description of our experiences in Mongolia is found in our blog, www.drvalfarmer.blogspot.com. There also are some post-mission postings of times we spent in Okinawa and Australia.
Of our family of seven children, three have now settled in St. Louis along with 15 of our 29 grandchildren. It is pretty ideal. We are centrally located and make time to visit our other children and grandchildren who live in Hillsborough, North Carolina; Providence, Utah; Wilkes-Barre, Pennsylvania; and Seattle, Washington.
On June 24, 2016, we celebrated our 50th wedding anniversary in Missouri with 42 of 43 family members (one grandson was serving a church mission in Houston, Texas). The rewards of having a large family with cousins galore, aunts and uncles intermingling, can't be beat.
Health
I had a heart attack in late October 2017, had a stent and pacemaker inserted, and went through cardiac rehabilitation. I don't take my health for granted anymore. My cardiologist doesn't have me on any restrictions.
It was a huge wake-up call to live my life with purpose and get things done I want to have done. We made a conscious decision to enjoy life to the fullest while we have our health and mobility.
Besides travel to visit family, we traveled to Queensland, Australia, Bali, Nepal, and on two cruises with family members.
This spring I visited my 50th state, with a mini-vacation to Charleston, South Carolina. We have a family reunion trip planned to the Black Hills in late July and a trip to the Holy Land later in September.
Photography is one of my hobbies.
Daily life
I've taken great delight in flower gardening, landscaping and honeysuckle removal. In Missouri, there is a variety of honeysuckle tree/bush that is invasive and ugly. Other natural vegetation can't compete. I get my exercise working with a pick, loppers and a bow saw.
We live on the edge of a hill and I take care of the common ground as well as our own.
I help a local farmer my age with his garden, planting, weeding and harvesting. I love being outdoors and accomplishing things with my hands. I am finally living up to my name.
We keep busy. Each week, Darlene and I volunteer as Addiction Recovery Group leaders in a church-sponsored addiction recovery 12-step program and spouse and family support group. It is rewarding to see people use the program and free themselves from the pain of addiction and associated family consequences. I also have a Saturday assignment to assist patrons at the St. Louis temple.
Darlene is a church organist and helps members with their genealogy and family history work. She teaches piano to six of our grandchildren. She enjoys fitting in and helping family members with their projects, sewing needs and organizing periodic Sunday meals together. We get together for musicals, birthday parties or special events.
Occasionally I get requests for speaking engagements and farm family mediation — the only two aspects of my career I keep going. I have donated materials and letters I received during the 1980s Farm Crisis to the University of Missouri to join the collection of Dr. Bill and Judy Heffernan, esteemed rural sociologists.
My latest project is converting my website — www.valfarmer.com — into being more user friendly. I've scanned all my columns not previously posted on the Internet and will incorporate them into two main topic areas: General and Rural.
In the Rural section, I will have four titles that will read like electronic books: "Family Farm Management and Succession," "Life in Rural Communities," "Farm Marriages, Parenting, and Family Life" and "Farm Stress and Coping." I am integrating my writing to eliminate repetition and duplication of ideas.
Though I miss my work with farm families, I like retirement. I left the column in good hands and feel satisfied with what I accomplished. I have more time for family, service to others and to enjoy the beauties of this world and nature. I am more relaxed, more companionable with my wife and enjoy our marriage as we age together.
Still engaged. Still here. Lots of good memories. Still more to come.
---
Next week Dr. Mike Rosmann will be back. Readers may contact Dr. Farmer through his website, or contact Dr. Rosmann at mike@agbehavioralhealth.com.