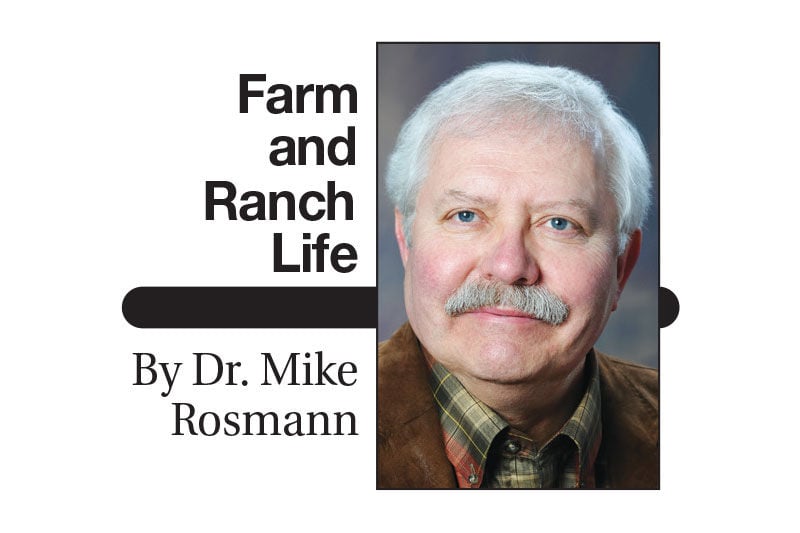 Paul W. Johnson, the former head of the USDA Natural Resources Conservation Service and Iowa's Department of Natural Resources after that, passed away on Feb. 15 at age 79. He influenced many farmers and non-farmers alike with his conservation-minded approach to agriculture.
Johnson helped lay the foundation for many significant changes in agriculture. Some have occurred since the 1991 conference of the National Association for Rural Mental Health, where Johnson and I took part in a panel discussion about sustainable and conventional methods of farming and implications for the mental well-being of agricultural people and their rural communities.
Among the changes:
The terms organic and regenerative farming have largely replaced sustainable farming; the use of the terms conventional and industrial-model farming have remained mostly the same
Regenerative farming includes certified organic farming methods but may also include conventional practices that facilitate conservation, such as targeted herbicide application, minimal tillage, planting cover crops, and crop rotation, along with rotational grazing, reduction of all pesticide use while allowing natural selection and resistance to disease to occur, and allowing manure from pastured animals to become part of the soil biome, and more
The overall aim of regenerative agriculture is to achieve maximally healthy soil, clean water, clean air and biodiversity that facilitate the optimal production of crops and livestock in their natural environments.
Carbon sequestration may become a regenerative option for farmers to consider in order to become maximally profitable by accumulating carbon credits for tax reduction purposes and through the sale of carbon credits to entities that desire to purchase these credits to offset their production of carbon.
Johnson's thinking helped shape the proposed WOTUS (Waters of the U.S.) legislation, which has not been enacted and which has generated intense controversy among conventional farming proponents, regenerative farming advocates and other people.
Johnson favored planting filter strips of prairie grasses and broadleaf prairie plants along waterways to reduce the runoff of fertilizers and farm chemicals into creeks and rivers that become the sources of downstream drinking water.
He recognized the benefits of planting Conservation Reserve Program land into prairie habitat to preserve wildlife, build up soil reserves, and to provide habitat for pollinator insects such as honey bees.
Johnson was a strong believer in retaining marshes and restoring boggy soil that formerly was drained and farmed into wetland habitat. He said marshes were nature's way of cleaning up the excesses of modern agricultural methods and converting the wastes from human communities into potable water and desirable wildlife habitat.
Johnson's early life was typical for a youngster whose father was a church pastor. Born in Oakland, California, on June 10, 1940, he moved with his family periodically, first to Beresford, South Dakota, when he was 10 years old and later to Oak Lawn, Illinois, where he graduated from high school.
While living In Illinois, Johnson took a job delivering milk before he entered college. He became concerned about the soot from Chicago-area industries and motor vehicles accumulating on the empty milk bottles he picked up.
Subsequently, Johnson enrolled in the University of Michigan, where he earned his bachelor's and master's degrees in forestry and forest ecology. He taught forestry there briefly before taking a job with the U.S. Forestry Service in Washington state.
While at the University of Michigan, Johnson's sense of social justice and concerns about environmental welfare became lifelong passions. He undertook two stints in
Ghana, one with the Peace Corps, to assist the country's agriculture. He became interested in politics as a way to bring about changes that improved conservation.
Johnson married and he became a father during the 1960s. He and his wife purchased a farm near Decorah, Iowa, that they have owned since 1973.
The Johnsons resided on their 140-acre Christmas tree — and sometimes livestock — farm, named Oneota Slopes, for most of their lives. Many of his lessons in resource conservation began from careful observations he made while he worked on their farm.
Johnson served three terms in the Iowa Legislature, where he sponsored the Iowa Ground Water Protection Act in the 1980s that became a template for other states to consider.
Even though that act was "watered down" many times since its original enactment, Johnson's positive attitude about conservation never flagged. His insights provide directions now about how to adjust to climate change and to enhance ecologically healthy environments for farming and sustaining life.
Paul Johnson truly was a man ahead of his time, but his influence lives on.
I thank Mr. Johnson, his family, and the Bleeding Heartland blog, for which Johnson periodically wrote essays, for providing background information for this article. Also I acknowledge relying on a federal NRCS statement about Mr. Johnson's passing, a Feb. 17 Des Moines Register article, and colleagues who knew him well.