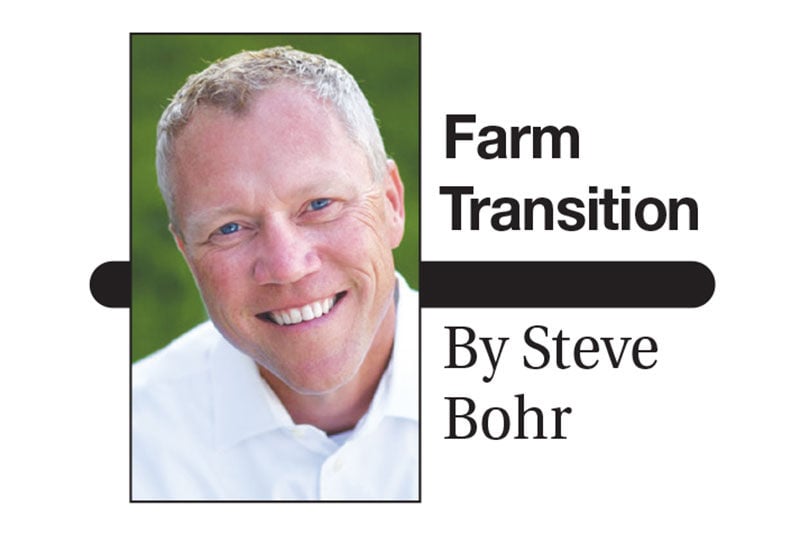 I was reminded last week of the importance of vocational agriculture and the FFA to the future sustainability of our communities.
Our local school invited community members to a discovery meeting as they consider adding an FFA chapter and vocational agriculture to the curriculum. My first reaction was surprise that a school positioned geographically and financially as ours did not already offer vocational agriculture and FFA.  
The initial support of the administration and the community is outstanding, and I am hopeful that we are on our way to offering these programs in our school.
If there is any doubt that vocational agriculture classes and an FFA chapter is the right thing to do, we should look no further than the first paragraph of the FFA creed:
"I believe in the future of agriculture, with a faith born not of words but of deeds. Achievements won by the present and past generations of agriculturists; in the promise of better days through better ways, even though the better things we now enjoy have come to us through the struggles of former years."
Since the Future Farmers of America was established in 1928, high school freshman FFA members have been memorizing and reciting the FFA creed as a requirement for the Greenhand degree.
The five-paragraph creed has helped provide a vision and purpose to young students on the benefits of agriculture, its rich heritage and their leadership role in the future of the industry.
Written in 1928 by Erwin M. Tiffany and officially adopted by the national FFA organization in 1930, the creed has been revised twice to the current version. As recently as 1990, a new FFA creed was proposed but robustly rejected by delegates to the national FFA convention.
Tiffany wrote in his original notes regarding the creed, "There is enough inspiration in each word of the organization's name to call forth the highest hopes, deepest concern, profoundest regard and the strongest determination to carry forward the ideals, never reached in full, but without which the farmer would remain forever just a man with a hoe." 
The creed has evidenced a resilience through the last 90 years and continues to provide leadership, direction and value to current and former FFA members.
One of the amendments to the creed occurred after my freshman year in high school. The first sentence of the creed, as we learned it, used to be "I believe in the future of farming with a faith born not of words but of deeds."  
As amended, the word was replaced with "agriculture" to more adequately recognize the evolving and all-encompassing nature of our industry. The economic potential of agriculture goes way beyond farm fields, local food businesses and traditional supply chains.
American agriculture is a catalyst in economic growth, employing 19 million people and generating annual profits of $130 billion for more than 2.6 million businesses.
In 2017, agriculture-related industries contributed $992 billion to the U.S. Gross Domestic Product. About 18% of that $992 billion came directly from crop and livestock farms. The other 82% was from other agriculture-related industry (not directly farming).
Of the approximate $2 trillion of revenue generated in the U.S. by agriculture industries, only $420 million (21%) was from crop and livestock farming.
'Not of words but of deeds'
The morning after the informational meeting at school was another reminder of the meaning of the first paragraph of the creed. 
When visiting a family considering possible options for transition plans, the matriarch stated with conviction, "Even though it was difficult, we had an opportunity to pay for our farm when we were our son's age and it's important to us that he controls his own future and has the same opportunity for ownership that we had. 
"If we wait until we die, I'm concerned that he may miss his opportunity for ownership. We believe our son and his wife are ready to take over the operation. My husband and I are ready to transition the ownership to them." 
'Struggles of former years'
The ability to provide direction from past experiences can be the difference between success and failure in farm transition. In this case, recognizing the advantage of completing debt payments at age 65 is infinitely more advantageous than starting to make debt payments at age 65.
"We may create more conflict for our family by deferring the transition than by initiating it. Our son is the future of our farm and a part of the future of our community," the mother said.
"My brother left the farm in the mid-'80s when he was faced with uncertainty, and we stuck it out. Because we stuck it out, there are now two families who pay taxes, buy from our local stores, attend church and support countless numbers of other organizations through our school and community."  
If we trend toward fewer farmers who are farming more acres with fewer ties to our local communities, what is the future viability for our local businesses, schools and churches?
'Better days through better ways'
As agriculture faces significant future challenges, the magnitude of this mother's statements are spot-on for our local communities. 
In addition to the customary weather, production and marketing concerns, we will also need to navigate future food safety, water quality and trade issues. Eventually, our industry will also be forced to deal with a substantial number of aging producers who will either retire or pass away, leaving our industry in the hands of the fewest number of young farmers in history.
Our rural communities are dependent on their current residents to provide opportunity for the next generation to thrive and grow. Past generations may not have had as many alternative opportunities to leave their communities or simply stayed on the farm because they were expected to do so.   
Unfortunately, future generations will have more chances to leave our communities than ever before. As agriculturalists, I believe that we have an opportunity if not an obligation to provide the next generation with the possibility to stay in the community if they wish.
These opportunities may be in the form of the transition of your farm operation or in any number of other potential agricultural pursuits undeveloped in our rural communities.
"I believe in the future of agriculture, with a faith born not of words but of deeds. Achievements won by the present and past generations of agriculturists; in the promise of better days through better ways, even though the better things we now enjoy have come to us through the struggles of former years."
Whether you have a direct descendant who is interested in agriculture or you will be seeking others outside of your immediate family, my hope is that when planning for your transition, you will give thought to not only the future of your family farm, but also to the future of the community where you live. 
---
For 26 years, Steve Bohr has been a partner in the farm continuation firm of Farm Financial Strategies, Inc. For additional information on farm continuation issues or if you have a question please contact Steve via email at Bohr@FarmEstate.com or by phone at 1-800-375-4180.