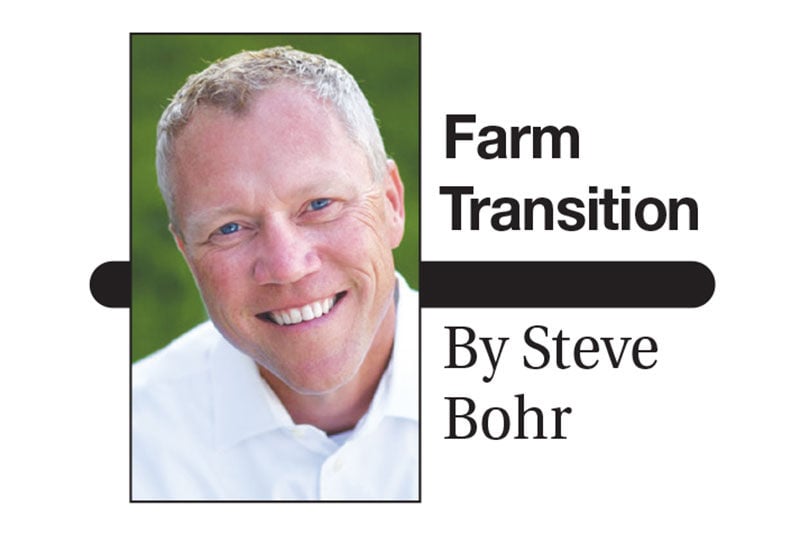 I read a story once about a wealthy family. The father wanted to teach his 7-year-old son a lesson about how lucky they were to have wealth.
He took his son for a drive in the country to spend the weekend with a "poor" family they knew. The family lived in a large, square farm house. They didn't have a TV or fancy furniture. They didn't have carpet on the floor.
Since there wasn't any entertainment inside, at night they would go out on the front porch and sing, laugh and tell stories. Sometimes the stories were about a lesson to be learned or wild tales made up as they went along. There were always stories to be told.
After staying at the farm for a couple of days, the father and son headed back to their house in the city. The father asked his son if he liked going to the farm and if he learned anything.
The little boy said, "Oh, Dad, I really loved it." The father responded, "Well, son, do you see how poor people can be?"
The son answered, "Yes, Dad, I see. I see that we have one dog at home and they have four. We have a swimming pool in our backyard, but they have a stream with no end. We have expensive lights on our house, but they have the stars to light their house. We watch TV by ourselves at night, but they sit around as a family and have fun with each other."
The son said, "Dad, thank you so much for showing me how poor we really are."
This story reminded me of how grateful I am to have been raised as we were on the farm. We had little in the way of monetary possessions, but Mom and Dad made sure we were rich with love and happiness.
This is the legacy that our parents have left us. We now have an opportunity, and maybe an obligation, to pass this legacy on to our children with such conviction that they will have the consciousness to pass it to their children's children.
I believe that our children and grandchildren are an opportunity to send a message ahead to a time that we will never see. This is a true legacy.
Reading of the will
A simple test of your legacy would be if you could attend the "reading" of your own will. To me, the grade on this "final exam" will verify if you have left your heirs a legacy or an inheritance.
With escalating farm estate appraisals, it has become increasingly more difficult for heirs to resist the natural temptation of focusing on a monetary value of their inheritance — "what did I get or what is in this estate for me?"
What would happen to your farm if your heirs aren't satisfied with the amount of inheritance that they receive?
This is the root of a significant issue your heirs may be dealing with at some point in the future with your farm estate.
This column was inspired by a family whose children lost sight of their father's legacy and got wrapped up with the monetary value of their inheritance. At the father's memorial service, his legacy of faith, love, hard work, leadership, honor and community was quite clear. Not one of the stories I heard was about money or inheritance.
At the reading of the will, however, I witnessed a different side to the family story. The difference was simple mathematics. A monetary value was placed on the farmland and his other assets in the estate. That value was divided by the number of children.
When the non-farming children found out that the appraised value of the farm land and equipment was not going to be divided equally between them, the end result was an unfortunate conversation that should have been had before the reading of the will.
It can be difficult to avoid the tendency to argue over material matters when this is discovered at an emotionally charged time with a large amount of equity to argue over.
Sometimes it only takes one adverse opinion to change the dynamics of an estate settlement. Kids can be like cows — once one jumps the fence, it's not long and others will follow.
Over the years, we've learned that communication is likely the most important technique to prevent some of these issues. It can be uncomfortable to go through the process, and sometimes it is difficult to identify and confront lurking issues that could surface in the future.
We may not know where or when an adverse opinion will surface. Maybe one of the children is in a bind that a cash inheritance could remedy. Maybe an influential in-law decides they have been quiet long enough and now is the time to speak about the inheritance.
The problem may start with an heir's financial advisor hoping to invest that heir's inheritance or a deep-rooted jealousy that comes to the surface at the time of estate settlement.
Maybe the issue initiates because farm land, at current appraised value, may not cash flow for an heir who cannot afford to subsidize the purchase with other assets.
No matter how the dispute originates, sometimes the struggle between legacy and inheritance is inevitable. If, however, something can be done to prevent this from happening, isn't it worth the time and effort to explore?
Our legacy
I referenced a paragraph of the FFA creed in the three most recent columns.
I feel like the fourth paragraph of the FFA Creed makes a statement that could be used to address potential legacy/inheritance conflict:
"I believe in less dependence on begging and more power in bargaining; in the life abundant and enough honest wealth to help make it so — for others as well as myself; in less need for charity and more of it when needed; in being happy myself and playing square with those whose happiness depends upon me."
Philippians 4:12 reads, "I know what it is to be in need, and I know what it is to have plenty. I have learned the secret of being content in any and every situation."
If you have people to love in your life, then you are privileged. If you have your health, character and faith, then you are fortunate.
If you can talk with your family about both anything and nothing, you're blessed. If all you have are possessions and the dollar amount of an inheritance, then you are deprived.
This is our legacy as a family farm.
My hope is that you will resolve to create, communicate, review, communicate, re-create and communicate your estate plan so that when your will is "read," the legacy that you leave is not challenged by the monetary value of an inheritance.
For 27 years, Steve Bohr has been a partner in the farm continuation firm of Farm Financial Strategies, Inc. For additional information on farm continuation issues or if you have a question please contact Steve via email at Bohr@FarmEstate.com or by phone at 1-800-375-4180.