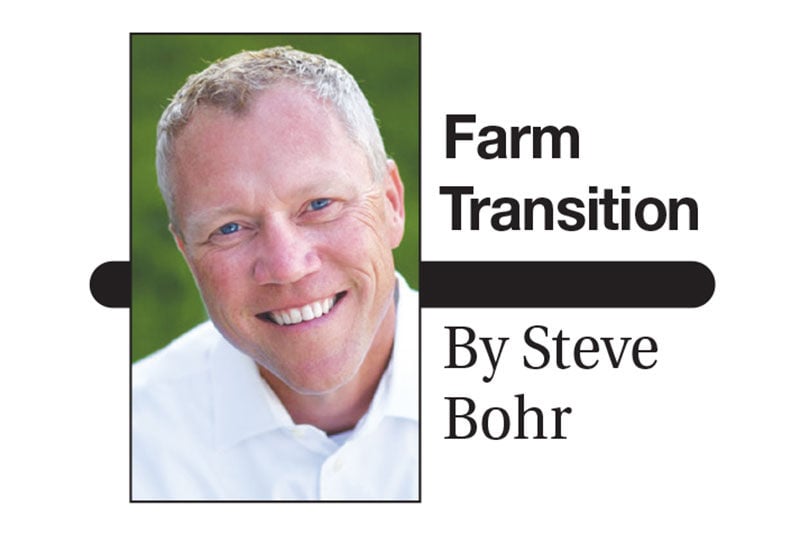 Did you know that $10 million in stacks of $100 bills will fit level in the back of a Ford Ranger pickup? My dad once told me about this scenario in a dream he had. 
He won the money and they paid his "winnings" in brand new crisp $100 bills. He loaded the cash in the back of his pickup and headed home. 
He stopped by the church, the local coffee shop and each of the neighbors on his way home. By the time he arrived at the farm, he had nothing left in the back of his pickup. Maybe that's where the expression "easy come, easy go" came from?  
In January 2016, the Powerball Jackpot reached a record $1.6 billion. Winning the record lottery had become the rage. People actually stood in line for hours to buy their ticket to a life of luxury.
Sure enough, I fell prey to the hype and bought the first and only tickets in my life and commenced mental preparation for "winning" the fortune to be given away.  
From purchase until falling asleep that night, the thought of what to do with all that money worked my mind.
More than 371 million tickets were sold that week and three winners (one from California, one from Tennessee and one from Florida) wound up with the matching numbers and split the jackpot. Needless to say, it wasn't me.
Have you ever thought about winning the lottery and how it would change your life — maybe not necessarily for the better?
Jack Whitaker, the winner of a $315 million Powerball, regretted winning his jackpot.
"It certainly has been a curse to me. If you have something, there is always someone else that wants it," he later said in an interview.
This may fall into the "money is the root of all evil" category, as we have all heard stories of how winning the lottery has ruined the lives of the "winners."   
Born to farm
A long-term client who has a place in my heart gave me three separate inspirational memos this week. She wanted me to have the benefit of reading these insights on family harmony, life lessons and the importance of farm succession.
Even though she has struggled for four years to complete her own transition plans, she was thinking of others and how she could help them. One of the pieces from an unknown author is definitely worth sharing:
"Virtually everything starts on a farm. Or depends on farming. You know it. And those who don't know it might want to go a few days on an empty stomach. Farming must happen, and one way or another there must be new farmers to make it happen.
"It has never been more difficult to begin farming. Yet young farmers are finding ways. New ways. Ingenious ways. Each generation builds on the wisdom of the past.
"The cycle continues. Farming has been challenged before. Met the challenge. Continued on successfully. You plant. You harvest.
"The knowledge it takes to farm successfully? You learn it by trial and prayer.
"The farm is a place where knowledge lives, but change rules. It is a road without a map. Where you learn in the classroom of life. Every day brings a different teacher. Some days the teacher is your friend. Some days it brings you to your knees. There is little security.
"You expect the unexpected. Knowing what you can accomplish, knowing what you can't. Knowing the difference. Still you plant. You harvest.
"The farm is a place where the land owns the people. Farming is under your skin. In your blood. Farmers are born to farm.
"The few that hear the call know there's a place where life has roots. Where families live and work together. Where being outdoors brings comfort. Where man and nature come to terms. Unknown to those who live on pavement and behind walls.
"In many ways, these changing times have not been kind to those who work to preserve the land. You will continue to plant. Continue to harvest.
"The mystery of farming? A farm is a place where you go to work without leaving for work. Where a family grows alongside crops.
"Much has changed in farming. The physical work is easier but continuing to farm is not easier. Just the opposite is true. Farming has gotten bigger and bigger, while the margins have gotten smaller and smaller. In many ways, farming has never been more challenging. Yet you continue to plant. You harvest.
"Farming is a choice. That chooses you. So, you continue to work the land with the ferocity of purpose known only to a conquering hero. You battle a barrage of financial and emotional challenges.
"Yet again you plant. You harvest.
"You own the land for a time. But you know it's borrowed. A farm is not a number of owned or rented acres, and it's not a listing of machinery assets. It's not a house, barn and outbuildings. Yet it's all of these things and more.
"Many farms have been occupied by the same family for generations. There is a memory at every turn. A farm is a life and then another. Still you plant. You harvest."
Estate lottery
It's interesting to note that a Powerball winner will take as much as a 50 percent reduction in their payout if they choose a cash option. Otherwise it is paid over 30 years.
Regardless if the winner takes the lump-sum payout reduction or the 30-year payout, the recipient will pay as much as 50 percent in federal and state income taxes.
The odds of winning the $1.6 billion Powerball in 2016 turned out to be 1 in more than 123 million. The odds of your heirs winning your estate lottery are 1 in 1.
How will your heirs take their payout? Will it be in cash paid in one lump sum?
Landowners sometimes naively believe that their children will keep the land that took them a lifetime (or two) to obtain. What they may not realize is that the children (or it may be their grandchildren or in-laws) may not have the same fortitude and grit required to manage and maintain land. If they did, they would already be landowners themselves.
The next generation will inevitably be tempted by the reality that an estate settlement is the equivalent of a lottery "win," but maybe superior with no 30-year payout and a basis step-up (no income tax).
My sincere hope is that you will be able to realistically consider the effects of an inheritance of farm real estate and how differences in opinions may significantly affect more than how much cash each of your heirs will inherit.
---
For 26 years, Steve Bohr has been a partner in the farm continuation firm of Farm Financial Strategies, Inc. For additional information on farm continuation issues or if you have a question please contact Steve via email at Bohr@FarmEstate.com or by phone at 1-800-375-4180.