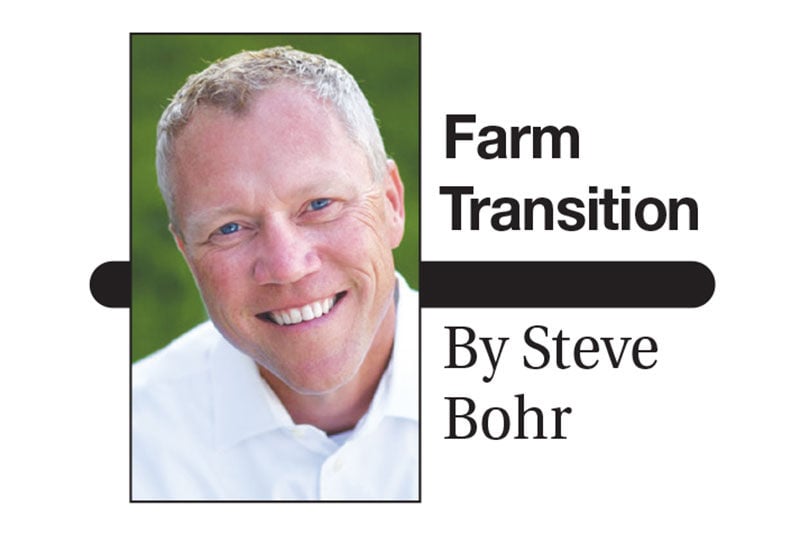 The very first column I ever wrote was about a retired U.S. Navy fighter pilot who was shot down over Vietnam at age 24. After 75 combat missions, Captain Charles Plumb was forced to eject his fighter jet and parachute to temporary safety.
Plumb was captured by the enemy and was sent to a Vietnamese prison for six years. Years after his release and safe return to the U.S., Plumb was sitting in a restaurant in Kansas City when a man at a nearby table walked over to the veteran and said, "You're Captain Plumb. You flew jet fighters from the aircraft carrier Kitty Hawk in Vietnam. You were shot down, parachuted into enemy hands and spent six years as a prisoner of war."
Captain Plumb replied, "How in the world did you know all that?" The man replied, "Because I packed your parachute."
Now a motivational speaker, Captain Plumb acknowledges he needed many "parachutes" throughout his ordeal. The obvious physical parachute, but also emotional, psychological and spiritual parachutes as well.
From your closest advisor that you consult for every decision to the unknown customer service representative who set up a beneficiary designation via the telephone, the philosophical question should be asked, "Who have you put your trust in and what level of specialty do they have to pack your estate and farm transition parachutes?"
The ideal planning process should be a team approach that would include your attorney, accountant, banker, insurance and investment advisors and any other consultant who can offer perspective from experience or an understanding of your goals.
Attorney
The foundation of your estate plan is your attorney, or potentially multiple attorneys, who put your plan on paper.
Some choose to seek the opinion of a specialist to not necessarily replace the long-standing relationship with a local attorney but rather enhance it. Think of it in terms of the medical profession. If you have the need for a heart specialist, typically that specialist will send your records back to your local doctor for inclusion. A specialist attorney can work the same way.
Examples of your attorney's direction in your estate plan might include:
1. Updating wills or revocable trusts for your estate distribution.
2. Protecting legacy assets at the first death from potential future creditors of your surviving spouse (estate tax, nursing home, second marriage or a survivor's probate).
3. Creating flexibility to protect assets while at the same time establishing a basis step up at the first death for the spouse as well as another basis step up at the second death for the rest of the family. Do not miss the opportunity to depreciate or re-depreciate assets through an estate (fence, tile, fertility, structures and equipment).
4. Creating flexibility for the surviving spouse to reshuffle the estate of the first to pass if family situations change over time.
5. Making a plan for farm operating assets at death. If a corporation or an LLC is involved, a detailed shareholder's or operating agreement to referee future disputes is mandatory. This would include identifying permitted owners and managers and their duties, a process to price the company and the payment of proceeds that is fair for both sides, priced rental options for family operators if land is involved, and a super-majority percentage vote to make changes or to collapse the entity in the future.
6. Reviewing a plan for the land that goes beyond giving your real estate to your children. You may decide to divide the land with priced options if anyone wants to rent or sell. You may decide to get a majority, if not all of your land, to a farming heir (so they can continue the operation as you currently do) or create a family entity to keep the land together as a unit with an operating agreement with management rules.
Accountant
The accountant can sometimes be the forgotten advisor in the estate plan. Even though your accountants are busy during the winter months when most of your planning takes place, you should keep them in the loop.
Your accountant can:
1. Plan for a basis adjustment at death to set up a new depreciation schedule.
2. Communicate new entities for either operating assets or land assets.
3. Position existing entities for future transition. Many times corporations can be prepped to change the tax status or to get land or structures out of the corporation. It might be a consideration to split one corporation into multiple to facilitate a divide in the operation.
4. Facilitate wage in kind or gift of grain, which can be a tax-efficient method to transfer grain.
5. Shift income from Schedule F to Schedule E to reduce self-employment tax
6. Consider strategies to maximize the 12% federal tax bracket. This bracket may be the lowest you will see in your lifetime and you should not leave any of it on the table.
Banker/Lender
Your banker can:
1. Maximize working capital by decreasing land costs (renegotiating rental agreements, refinancing debt to lower interest and favorable terms or consider a sale/lease/buyback plan for land in the worst-case scenario).
2. Offer strategies to increase economies of scale for equipment and input costs.
3. Coordinate cash accounts with the estate plan. The goal is to reduce tax or administration costs while keeping the liquidity in the estate to pay bills before cash is distributed to heirs.
Insurance/Investment Advisor
The advisors can:
1. Review liability and umbrella coverages for entities in the estate plan (LLCs, Trusts, Corporations). Often times these entities are established but are not properly insured.
2. Review custody, care and control provisions of policies (especially if you have 1099 custom labor caring for animals).
3. Review beneficiary designations of retirement plans and life insurance. Understanding per stirpes (a Latin word that means down the bloodline) in the event that any of your current beneficiaries pre-decease.
4. Review ownership of life insurance and understand this adds the death benefit to your taxable estate.
5. Look for ways to convert your IRA to Roth IRA for future tax efficiencies.
6. Understand TOD (Transfer on Death) designations that could create an adverse distribution if liquidity leaves the estate too soon or if a beneficiary passes out of order without a per stirpes designation.
Like Captain Plumb, we all have people who pack our physical, mental, emotional and spiritual parachutes.
My hope is that your planning team gives you consideration in their respective area of specialty to ensure that your parachutes open at the proper time and that each possible landing will be successful and event-free.
---
For 28 years, Steve Bohr has been a partner in the farm continuation firm of Farm Financial Strategies, Inc. For additional information on farm continuation issues or if you have a question, please contact Steve via email at Bohr@FarmEstate.com or by phone at 1-800-375-4180.