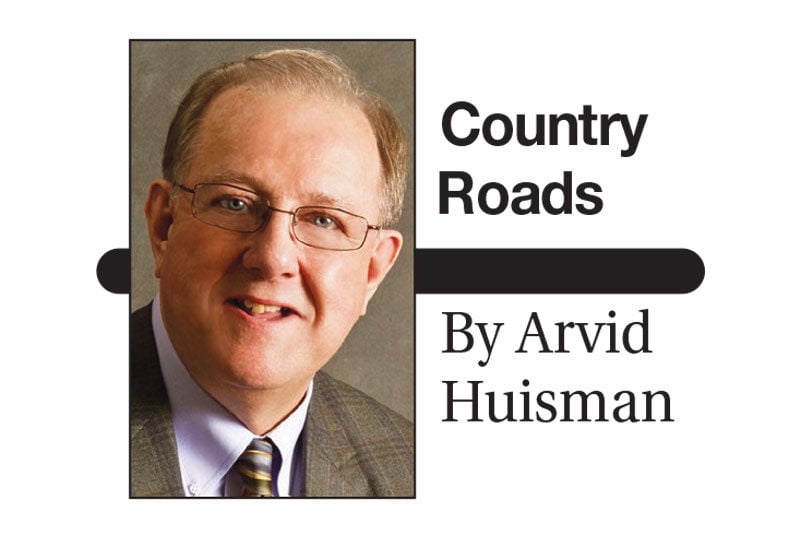 When I was in junior high school, I enjoyed looking at the composite photos of past high school graduates from our school. The large, framed photos lined the walls of the hallway just outside our study hall, each in the order of their graduating year.
I would graduate in 1966 (I hoped) and those who had graduated in the 1930s and 1940s seemed so old. Here it is 2021 and high school graduation is 55 years behind me. I must seem ancient to today's junior high/middle school kids.
What seemed like such an important event 60 years ago is now but a blip on my memory timeline. In reality, I have learned much more since I was handed a diploma.
The most important thing I have learned is that I am not nearly as smart as I thought I was the day I graduated. While my GPA was somewhat lower than that of our valedictorian and salutatorian, I thought I knew what was going on. It didn't take long to find out I didn't.
So what else have I learned since May 1966? Do you have a few hours?
I have learned that life is not nearly as black and white as I originally thought. I began adulthood as an idealist. Life will scrape down those edges real fast. Today I understand that each of us is on a journey and that our journeys may follow different paths. And, to a great extent, that's OK.
Further, I have learned that I do not have to agree with you to be your friend. If you and I think alike on everything, one of us is unnecessary.
I have learned that the elderly are among our nation's greatest treasures, and I'm not saying that just because I am now a certified elderly person myself. Sure, our young people are creating the technology that is (usually) making life better, but the wisdom of our elders is a precious commodity.
In decades of serving on church, service club and non-profit boards of directors, I have been impressed with the understanding of life possessed by many of the older members.
Through personal experience I have learned the value of an encouraging word. Many times I have been emotionally down and out when a kind and encouraging word from someone snapped me out of that funk. It doesn't cost a thing to encourage someone else but it can be worth a fortune to that individual.
My sisters are 11 and 14 years younger than I am so I had to learn the "men are from Mars and women are from Venus" business on my own as a young male adult. I learned that men and women are not only plumbed differently, we are wired differently and the sooner we men understand our differences, the better off we are. As the French say, "Vive la différence!"
I have also learned that the one constant in life is change. Change is inevitable, and if dealt with intelligently, change can be good. I have noticed, however, that as I get older change comes with a little more difficulty.
Over the years I have learned that most people are well intentioned, good natured, kind and generous. On any given day, however, any one of us may be dealing with something that causes us to respond with something other than good intentions, good nature, kindness and generosity. I am still learning to exercise grace with folks on those days.
Then there are the perennial jerks. I have learned to extend grace as I can and then avoid them as my supply of grace runs short occasionally. Jerks can poison your happiness.
I have also learned that the most important things in life are not things. Among the greatest gifts God gives each of us are the people who love us and care about us.
It can be easy to take these people for granted. Since there is no guarantee that any of these people who love us and care about us will be here tomorrow, tell them that you love and appreciate them. Repeat daily.
Finally, I have learned that life goes by much faster than I ever dreamed. It is sometimes difficult to comprehend that my high school classmates (and I) are all now in their 70s. Most are grandparents; many are great-grandparents. We are now all considered old folks.
Whoda thunk?
---
Arvid Huisman began writing Country Roads 32 years ago, and today the column appears in several Iowa newspapers. He can be contacted at huismaniowa@gmail.com.