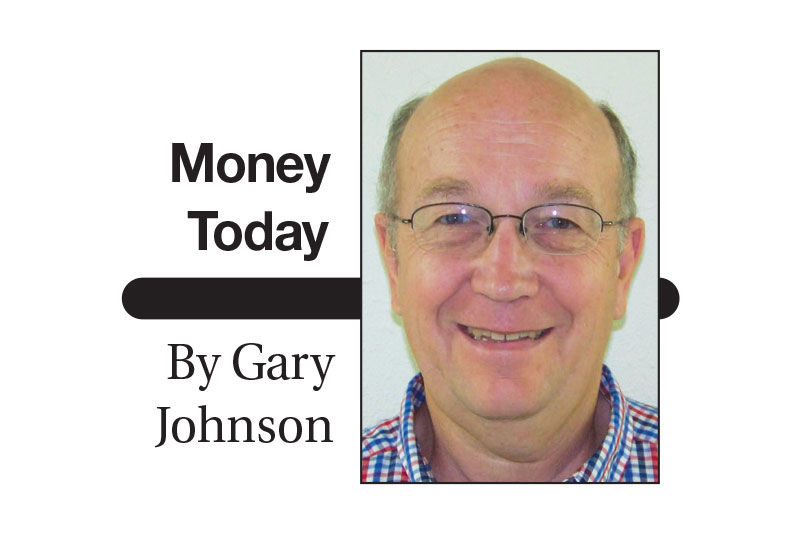 The last 35 years of farming had been a long, hard run for Doug. He had farmed his entire life, but it had not been easy.
Starting in the 1970s, he relied upon help from his dad and was able to rent 360 acres. He used his dad's machinery and was profitable for the first few years. Soon he was able to buy 160 acres and rent an additional 520 acres. It seemed almost everything he tried turned out to be a money maker.
Things changed drastically in the 1980s. It became one painful experience after another. Doug was in the process of buying a complete line of new equipment and considering additional land at the same time. Like many others, he was also feeding 300 head of cattle.
Doug had leveraged out his early successes and had, as it turned out, borrowed too much operating money. As interest rates began to rise, he was unable to lock in any money at a fixed rate. He watched helplessly as his operating loan rates went from 6% and 7% up to 10%, then 12% and then 17%. Almost overnight, selling his machinery became a money-losing endeavor. His net worth from the farmland he owned began to shrink. His balance sheet, which he previously took some pride in, went to a break-even and then to a significantly large negative number.
Farming in the 1980s was neither pleasant nor profitable. Only with some help from his dad was Doug able to survive. It was the mid-1990s before things began to turn around. Doug was able to keep his farmland, but just barely. Most of his equipment had been sold and his operation was only a fraction of what it was a decade before.
Doug became a different person. His painful experiences aged him prematurely. He was reluctant to borrow money as he had done earlier, and his banker was reluctant to extend credit so Doug could expand. His recovery continued for most of 20 years. Younger farmers and those who had started earlier seemed to grow and prosper while Doug struggled. His dreams as a young new farmer seemed to fade away.
Doug tried to be optimistic. He put up a hog building only to just about lose everything when the hog market turned. It seemed like he was always getting in just a little too late. His family suffered with him. There were many years when money was extremely tight. For a brief period of time it was uncertain if Doug would survive.
Doug's wife stood by him through all of the ups and downs. She worked off the farm for many years providing health insurance and a significant portion of the family living expenses. She tried to remain optimistic, too, but she was tired of their financial struggles. There appeared to be few other options except to continue marching forward.
After his parents passed away, Doug found himself at a crossroads of choices. His mother died of cancer almost 20 years earlier. After his father retired, he rented his land to Doug for the last 15 years. At his dad's death, Doug inherited 240 acres of farmland without any debt. This windfall at age 65 became a lifesaver.
Doug's banker now saw in him in a different light. With almost $3 million of additional net worth, Doug had become creditworthy. His $1.2 million of long- and short-term debt was considerably more manageable. Doug, like most farmers, intended to farm all he inherited. His banker suggested Doug sell off 120 acres of his newly acquired farmland. Doug considered the banker shortsighted and only interested in getting all of Doug's notes paid off.
It wasn't until Doug talked to one of his longtime friends that a different course of action became a possibility. If Doug did sell 120 acres of farmland, it would generate almost $1.7 million of income at the current incredible price of $14,000 an acre. Since he had just inherited the farmland, Doug would receive a step-up in basis equal to the $14,000 sale price. The money would come to him without any federal or state income tax.
Doug imagined himself marching into the bank and paying off his $1.2 million loan balance. After getting rid of his debt, he would still have about $500,000 in his checking account. He could farm into retirement without borrowing any significant amount of money to put in his crops.
At first, the tradeoff of selling land to get rid of debt seemed like a poor choice. With his increased net worth, handling his current debt load would be easier. In the end, Doug's decision was based on his family and not just his finances. After some long, honest discussions with his wife, Doug chose to sell the land. His debt was eliminated.
Doug continued farming the next few years as a different person. His choices were not determined by the money he owed. He was still careful with his finances but felt empowered to make his own decisions. There was also peace in Doug's family for the first time in four decades. He no longer had a dark rain cloud following him everywhere he went. Each morning when Doug got up the sun shined brighter, and his heart was not weighed down.
While Doug's solution to his longtime dance with the bank may not be for everyone, it worked for him. He recognized his farmland was a means to an end rather than an end itself.
---
Bob Dunaway and Associates offer estate and retirement planning. Gary Johnson can be reached at 563-927-4554 or by emailing him at gary@vermazen tax.com.