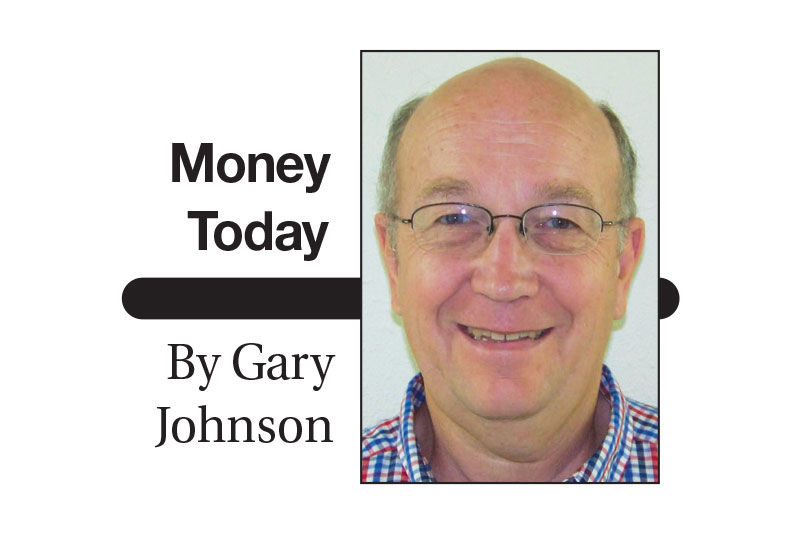 The rolling hills of northeast Kansas are different from the rolling hills of northeast Iowa. The soils, the seasons, the precipitation and even crop patterns are all different. But the challenges and underlying agricultural principles are very much the same.
Consider Greg, who owns about 800 acres of farmland in northeast Kansas. At 62 years old, he has done well and most of his land is completely paid off.
Like many farmers his age, Greg has almost reached the peak of his farming career and is beginning to look at the future inheritance of his farming and non-farming children. In the back of his mind, he is also concerned about the cost of a nursing home and how he can protect his assets. In the last few weeks, he has heard rumblings from Washington, D.C., about changes to estate tax laws and gifting to his children.
Land in northeast Kansas is priced differently than that of northeast Iowa. Although people are not lined up to purchase farm ground and build a house in the country, Greg's land was worth about $4 million. He estimated he could rent all his land out and still have net income of about $93,000. He was not too worried about if he could retire and pay his bills.
For several generations, farmers across the United States have adopted an estate plan taking advantage of a step-up in basis. This provision made it possible for inheriting children to later sell their inherited assets, including farmland, and pay very little or no income tax. Farmers who purchased land decades ago for only $400 an acre could plan to pass that same land now valued at $10,000 an acre. This was a great deal for heirs.
Another provision in tax law increased the value of assets you could pass to your children and grandchildren tax free. In 2021, that amount is $11.7 million for an individual and $23.4 million for a married couple. Any amount of the exemption not used when the first spouse died could be passed to the surviving spouse.
In Iowa if you leave your assets to your descendants there is no estate tax. And this year, the Iowa legislature passed a bill reducing the estate tax for non-descendants by 20% each year for the next five years until it disappears.
For the last decade, Greg and most of his farming neighbors were not worried about estate tax problems. But Greg was surprised to see proposed legislation lowering the amount of assets a person could pass to their heirs. Only the first $1 million would go through tax free. After that, the estate would be taxed at 40%. Greg became worried about his children paying a $1.2 million tax bill.
For Greg's non-farming friends living in Washington, D.C., and New York City, no one is shedding tears for his kids who are going to inherit $2.8 million of assets after tax. However, more than 25% of the farmland would need to be sold or a significant mortgage on the farm would be needed to pay the proposed tax. If they are not careful, his farming children may be forced out. Greg believes those decision-makers living on the coast do not understand how their legislation will affect him.
Greg is also worried about what would happen if he and his wife end up in a nursing home. Like many farm families, they have no nursing home insurance. Their only significant sources of income during retirement will be land rent and Social Security. Even though selling land to pay for the nursing home care is a possibility, it is unlikely both he and his wife would be in the nursing home at the same time. If one of them needed care for a few years, it would be a pinch on their cash flow, but still possible to pay. If they both went in and spent multiple years, they would have to liquidate some assets or sell land to pay for it.
Some of Greg's neighbors told him if he gave all his assets to his kids, then the nursing home care would be paid for by the government. However, there is a five year look-back if you give everything away. At age 62, Greg would need to carefully consider having all his assets owned by his children. Other neighbors told Greg creating a trust was the way to go. However, he was worried about the complexity and cost of setting one up.
There was another twist in the legislative proposal that Greg was not sure about. If Greg gave his farmland to his children while he was alive, a new tax could be imposed on the appreciated value of that land.
Greg sat in his kitchen, finishing breakfast and looking out the window. A short rainstorm was a great blessing to his dry ground, and Greg pondered what course of action to take with estate planning. He wondered if he should be doing something with urgency, but also knew none of the changes were passed. He wondered what would happen if all of the proposed modifications were retroactive to Jan. 1, 2021. This would mean it is too late to change things now.
Regardless of the actions Congress will take, tax law and estate tax law changes are surely coming. Farming, like all other businesses, will come up with new and innovative ways to continue and minimize the effects of these laws. It is possible in future years that farms will be sold to children and grandchildren at much younger ages. Perhaps new tax entities will be created to preserve the necessary farm assets.
Farming will continue to evolve just as it has in the past. The days of farrowing 20 sows, milking 15 cows, and farming 160 acres are over. With more than 7 billion people on the earth to feed each and every day, there is a bright future for agriculture. Greg feels willing and able to deal with the challenges that lie ahead.
Bob Dunaway and Associates offer estate and retirement planning. Gary Johnson can be reached at 563-927-4554 or by emailing him at plans@bobdunaway.com.