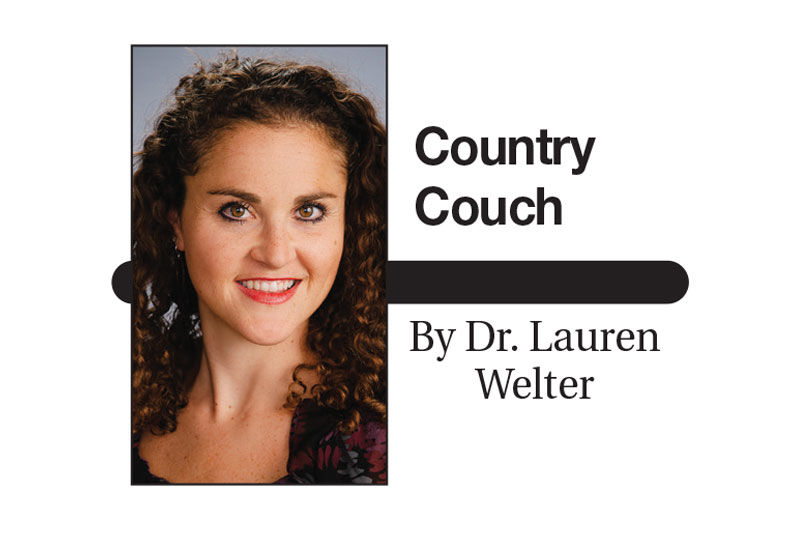 Those of us who live in agricultural communities are well aware of the hard work farming entails and the sacrifices that are required to sustain a family farm.
The positive benefits and reasons for choosing this lifestyle can get overlooked, and it can be especially tough for young people to see or understand the value of this lifestyle when other careers might be less stressful or more lucrative.
For example, one reader shared with me, "Sometimes I'll tell my kids they don't know how lucky they are to be living on a farm. They laugh and remind me of all the work it is." In talking recently to a colleague of mine about her (limited) understanding of farming, she shared, "Despite having grown up in rural Wisconsin surrounded by farms, I most definitely don't know the ins and outs of being a farm family beyond the fact that my friends never seemed to go on family vacations."
Farm families certainly face complexities as the economics of farming remain difficult, small farms are being pushed out by larger operations, and more and more children choose to move away from agriculture and farming. 
How might we nurture in our children a connection with the land and the intangible value an agricultural lifestyle can provide, increasing the likelihood that they will also consider farming?
In pondering this question, I think about a psychological theory called "Motivational Interviewing." This is a detailed theory that was initially designed to help individuals struggling with substance abuse, but which can be applied to all variety of behaviors humans might want to change. Some of the most basic tenets include:
Humans will not change their behavior unless they are motivated to do so.
There are often reasons both for and against various choices.
If people are pushed to do something they are ambivalent about, they will push back. Anyone who has ever had a toddler (or a teenager!) can understand this intuitively. No one likes to be told what to do. 
While it is natural for multi-generational farm families to hope their children will continue the legacy, it does seem important to allow children to make their own choices based on their own motivations. They are unlikely to be able or willing to commit fully to the lifestyle or to find lasting meaning in doing so if the decision does not feel like their own.
Moreover, no matter the profession, when children make choices based on what they think their parents want, dissatisfaction and resentment often grow. 
In applying motivational interviewing principles to (hopefully) fostering a love for farming in our children, it seems important to acknowledge both the challenges and the benefits of farming. We might be honest about the long hours, stress and inconsistent financial benefits in farming. This will be important in helping kids prepare for the realities of farming and will reduce their need to "push back" about the challenges of this career choice.
I would recommend talking openly about the values that you find in farming. These might include the autonomy, the constant challenge in changing technology, being untethered outside so often, the "realness" of the work and the tangible importance it brings in feeding the family, community, and world, the simplicity of the lifestyle, the wide open spaces, the satisfaction of working so hard, and more. We should understand that while these benefits may not be as appealing to young people (who are literally wired for impulsivity, ease, and short-term thinking and planning) as they are to those who are older and wiser, a repetition and true belief in these values are likely to have a meaningful impact on our children over time. 
It also seems important to give children space to make their own choices. While the national trend is for young people to move towards bigger cities and away from farming, there are certainly many young farmers (even some without a family legacy in farming) who want a simple, rich lifestyle and are willing to work hard for it.
It seems the most important thing we can do is truly find joy in the daily work, which is inevitably challenging and exhausting at times, and to let the value speak for itself.
---
Dr. Lauren Welter is a licensed psychologist. She lives on a livestock and crop farm near Monticello, Iowa, with her husband Dan and their children. Contact her through her website, www.prairiehomewellness.com or call 319-975-8705.