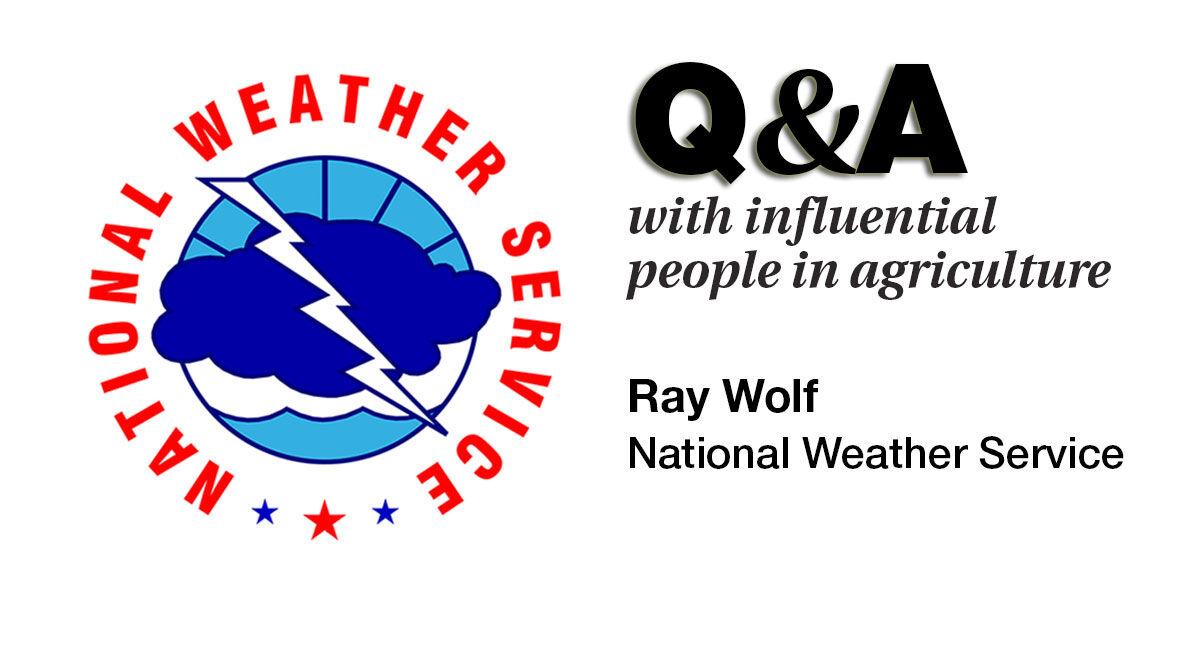 As a science and operations officer at the National Weather Service, Ray Wolf said people may not understand what he does at his job, but he has a simple solution to answer that question.
"Call me a meteorologist," Wolf said.
Wolf studied meteorology and agricultural climatology at Iowa State University and has spent his career learning more about what to expect from weather patterns and trends. He works at the NWS Quad Cities location, in Davenport, Iowa, and he recently sat down with IFT to discuss weather-related issues facing agriculture.
IFT: There has been a lot of talk about a La Niña weather pattern coming through this winter. What will that mean for conditions?
WOLF: La Niña is fully active now. It's expected to continue through the winter, but to put things in a big-picture perspective, there are other factors that will influence our winter in addition to that. A lot of those aren't as predictable multiple months in advance.
As we wrap up a warm, dry fall — as we get into the first of the year — odds start to favor strong weather conditions, especially in the central and eastern parts of the Corn Belt. Really watch soil temperatures closely in the next few weeks because with the warmer than normal weather, soils might be too warm to apply nitrogen and have it volatize away and lose what you put out. We want some colder weather to cool off those soils.
Looking at soil moisture, there is some hope that we can recharge our soil moisture from the drought conditions we've been experiencing over much of the area. Hopefully we can get into a wetter pattern in the latter half of winter into the spring over parts of the Midwest to recharge our soil moisture.
IFT: Looking at soil moisture, what levels do we want to be at going into a freeze and how much can we realistically gain after a freeze?
WOLF: The freeze is key because any liquids we get after the ground is frozen is really more runoff than it is replenishing. There's been an indication in some parts of the Midwest that snowier than normal winters are a possibility. That moisture on top of the soil, if it melts in a favorable manner with the soil unfrozen underneath, it can infiltrate some of that snow into the soil profile. That doesn't always happen.
IFT: Particularly in Iowa, it's been very dry since the beginning of August until around mid-October. Is that something we can expect to stay as a trend moving forward?
WOLF: When we look at a changing climate overall throughout the Midwest, we are trending wetter and there's no question about that. But we are also seeing rain events occur that produce heavier amounts at a time than what we used to see, which is a negative. That's when you get more into runoff instead of infiltration.
In 2019, in the heart of the Midwest, it was a poster child of sorts because we started out ridiculously wet. It caused all sorts of problems, but then at the end of August into September we had moderate drought in some areas. So even in a year where we had saturated soils impacting operations, we still managed to have drought conditions for a part of the growing season.
IFT: It seems those kinds of extremes are becoming more common.
WOLF: Right. And especially for the older folks like me that have been around a while and experienced the weather in the '60s, '70s and '80s, we certainly had extremes back then. But the reliability of the weather from year to year was pretty remarkable in that period. That is something that seems to be long gone now. As we bounce from one extreme to another, that's another signal that we have observed and expect to continue from climate change.
IFT: With forecast reliability getting more difficult, what efforts as a meteorologist do you have to take when projecting what to expect in the coming months or years?
WOLF: There are two factors we look at when putting together the forecast for the coming year that have some reliability: what is going on with El Niño or La Niña. And that has certain relationships with what is going on more so with the northern tier of states than down south. We are in a part of the country where the signal isn't quite as strong.
The other factor we can consider months in advance that affect the forecasts are trends. Warmer trends are pretty notable over the last several decades, and it changes the odds of what kind of winter we are going to have. That's expressed in nighttime temperatures being warmer than normal versus daytime temperatures. In the summer, an increase in humidity is causing an increase in precipitation, but it also keeps nighttime temperatures warmer and our daytime temperatures are not heating up as much as they otherwise would.
The warming we are seeing is really a nighttime phenomenon, and that affects agriculture with how that accelerates crop development and can in some years negatively impact yields.
IFT: What trends can farmers plan ahead for in 2022?
WOLF: Between what I'm seeing in the forecast, there is some legitimate hope for drought relief over parts of the Midwest in the coming months, probably more so after the first of the year, the way it looks.
However, what's good for replenishing soil moisture could go overboard and become a negative with river flooding, especially if we have a hefty snowpack in the upper Midwest. Depending on how that evolves, there could be water issues on floodplain land, but that's something we'll start looking at after the first of the year.