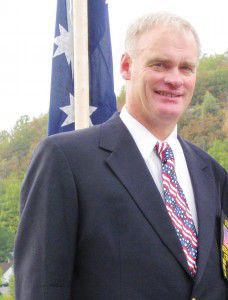 HUTCHINSON, Minn. – Sheep can be relatively easy to maintain – except for that time of year when they must be shorn.
Heavy, thick wool can be difficult to remove and standard clippers are not always up to the task.
That is where professional sheep shearers like Doug Rathke come in.
Toward the end of April, he will host and teach a class at his farm near Hutchinson. Visit his website, lambshoppe.com to learn more.
Rathke has spent much of his life working with sheep.
He has competed both nationally and internationally in shearing competitions and has represented the United States multiple times at the Golden Shears World Sheep Shearing Championships in New Zealand.
He is proficient in both electric and manual blades.
As one of about six fulltime shearers in Minnesota, he is based in Hutchinson and travels up to 100 miles to shear sheep.
He started right out of high school after attending a class taught by a shearer from New Zealand. Later, he traveled to New Zealand to expand his knowledge.
"It can be year-round," said Rathke during a recent phone interview. "It starts with the ewes. I start shearing by Thanksgiving, and I will have them pretty much done by the time it gets to middle of May. By the middle of May, I am starting to shear lambs already that were born in January and February."
Sheep keepers can have difficulty finding a shearer to come to their farm
Most shearers rely on word of mouth to expand and maintain their business rather than any professional advertising.
In addition to shearing sheep, Rathke teaches shearing classes across the United States and in other countries as well.
"Most of my students out there are people are just wanting to learn to do their own, because they cannot find anybody," he said.
The late-April class at the farm will cover the basics that anyone would need to know about shearing sheep.
Rathke teaches proper attire, care and maintenance of equipment, and how to sharpen blades. He covers the various types of combs, cutters and hand pieces, and what will work best on different breeds.
He also teaches exercises people should do so they do not get hurt when they are physically handling the sheep throughout the shearing process. The exercises involve mostly stretching.
"It looks easy when you watch people that have been doing it a long time. It is kind of a dance, it is a lot of balancing. Everybody is always focused on the hand that is holding the hand piece, but it is the feet and the other hand that are doing all the work and nobody sees that," he said.
Shearing sheep can be very hard on the back, so it is important to prepare properly to avoid injury.
"You do get some that find out they cannot do it at all, and they will wait for somebody (to come to their farm to shear their sheep)," he said.
As interest in raising sheep as a hobby grows and more and more people are keeping small flocks, Rathke has a very interesting variety of students attending his classes.
"From international lawyers, to surgeons, to young students," he said. "I have had some unbelievable amounts of different kinds of people. I have had brain surgeons, heart surgeons, therapists, it is pretty wild."
For Minnesota's sheep producers, Rathke is a great source of knowledge and experience. He provides instruction with a difficult part of raising sheep to keep Minnesota's sheep production moving ahead.