Alfalfa is valued by livestock producers as a supplemental forage for cattle. The question is, can it hold up after a dry year in the Central Plains, and how would winter kill affect alfalfa long-term?
The good news is that alfalfa is relatively drought-tolerant compared to most other crops, and is well adapted to survive a drought, as well as snowy winters. There are a couple of cautions.
"While drought conditions mean that production will be significantly reduced, alfalfa does have the ability to go dormant during drought, which helps its survival," said Jerry Volesky, range and forage specialist and the University of Nebraska-Lincoln's West Central Research and Extension Center in North Platte.
Last fall's moderate weather allowed alfalfa plants to harden well for winter This winterized condition enables alfalfa crowns and roots to withstand soil temperatures as low as 5 degrees.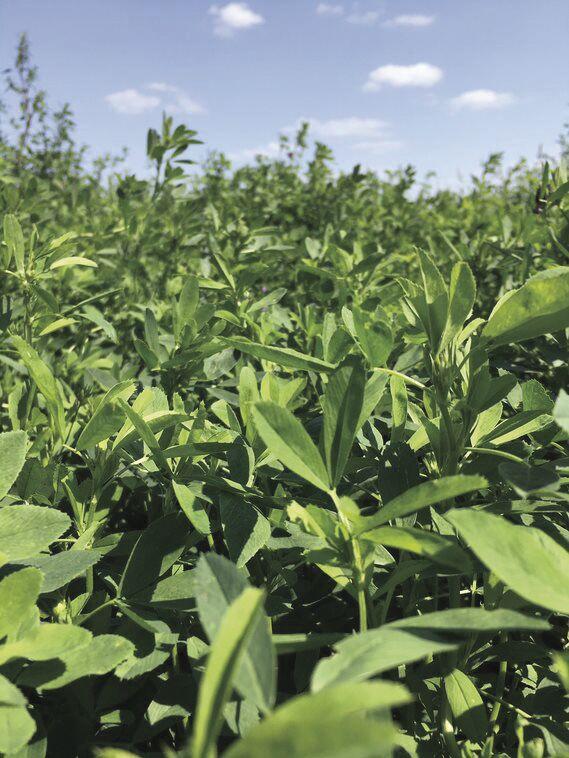 "This is especially important with new seedings of alfalfa, which need to maintain root moisture," said Dr. Daren Redfearn. "If the soil does dry out, desiccation, frost heaving and greater swings in soil temperature can result in higher levels of winterkill across a stand."
Redfearn is program leader for UNL's Water and Integrated Cropping Systems and a Nebraska Extension forage and crop residue specialist.
When soil is covered with a blanket of snow, the snow provides a layer of insulation, protecting the ground from cold air temperatures. This is also the reason that winters with little snow cover can cause more injury to alfalfa stands, especially if soils are dry, Redfearn said.
Four to six inches of snow will increase the ground temperature by 10 degrees.
Alfalfa has a better chance of winter survival when soils have stored soil moisture and are neither extremely dry nor water-logged. It's survival is also impacted by how stressed the stand was through the growing season, as well as age of stand, fall regrowth, variety and fertility management, according to Dr. John Holman, Kansas State University professor of cropping systems and agronomy at the Western Kansas Agricultural Research Center in Garden City.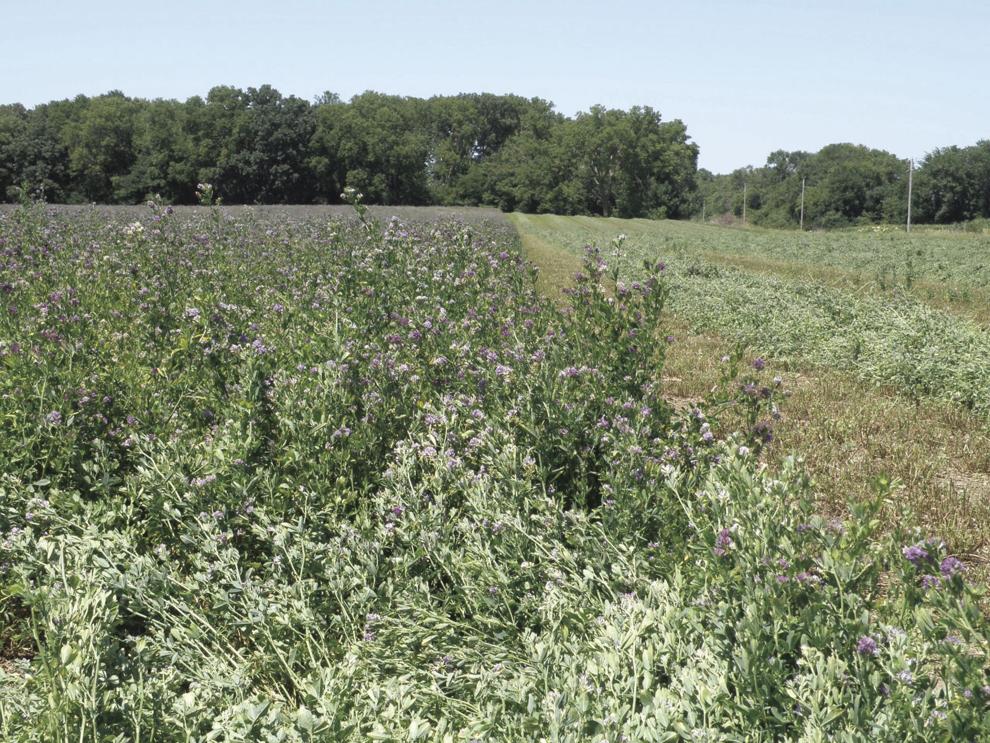 Producers can increase winter survival through proper fertility management, adequate irrigation or rainfall, allowing fall regrowth to occur before first freeze, and selecting a variety adapted to their region with good winter survival, Holman said.
Drought stress going into the fall reduces carbohydrate reserves necessary for alfalfa to overwinter and to rapidly regrow in the spring, which are both essential for the stand and yield potential. Some particularly dry areas this year such as far western Kansas, Colorado, Wyoming and Montana are more at risk this. But with the dry fall conditions, some Kansas fields had very little regrowth after final harvest.
While most alfalfa is put up for hay, experts urge caution when grazing solid stands of alfalfa because bloat and death loss could occur.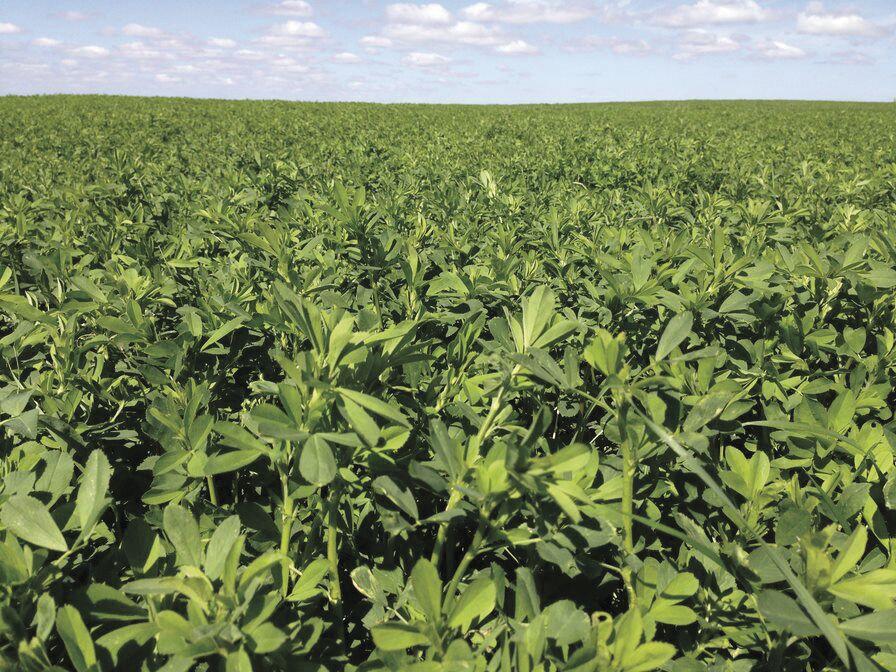 "Alfalfa is an excellent protein source for cattle, but be very cautious about turning cattle out on alfalfa, even after a killing frost," Holman said. "It's safe as a hay bale source, but I would never turn cattle out on green alfalfa."
In eastern South Dakota and western Minnesota, alfalfa that was established and in production for the past three to five years came through the dry year looking fine, even if hay production from those acres was cut by half because of the drought. Thanks to fall moisture, those stands are expected to provide a good start this spring.
It was the spring-seeded alfalfa fields that struggled to get started last season.
"Moisture was limited and some laid dormant until a rain event came in later summer to early fall. The fall seeded alfalfa looks phenomenal," said Colin Geppert, forage and cover crop specialist with Millborn Seeds based in Brookings, South Dakota.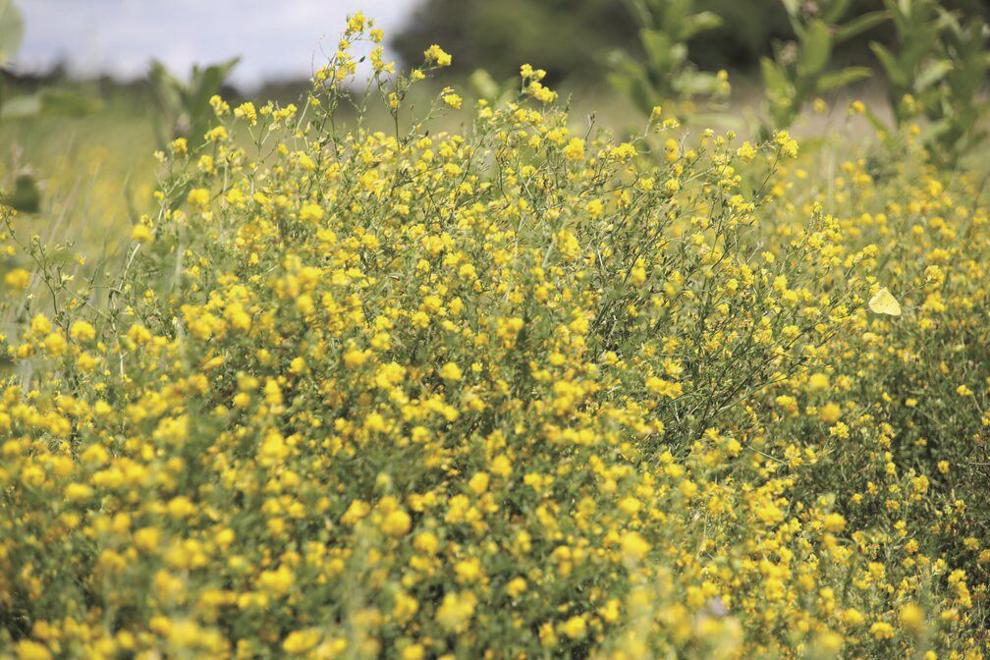 Millborn Seeds has had success with a fairly new alfalfa variety, a falcata yellow flowered type of alfalfa, which does well in a grass-alfalfa mix and tolerates some grazing.
Dry and open winters without much snow cover can increase the chances of winter-kill, because of the drying out or desiccation of the plant crowns, Volesky said. This can happen to established stands or even more so to stands that were seeded last fall.
On the other hand, if you received snow along with the cold temperatures, Volesky says, that's a big plus, because a thick blanket of snow is good for alfalfa and new irrigated grass seedings that were planted late last summer.
After last fall's moderate weather, alfalfa plants were able to harden well for winter and remain stable, thanks to a high concentration of nutrients in their roots. To help alfalfa roots sustain winter, Volesky recommends avoiding harvesting alfalfa during the risk period from mid-September through mid-October.
Every spring, it's important to check the alfalfa density to be sure the stand is thick enough to have the yield potential growers want.
"As the stand ages, stand stem density decreases and yield potential goes down," Holman said.
Once that happens, he recommends taking the stand out completely and re-establishing it.
Reporter Amy Hadachek is a two-time Emmy Award winning meteorologist and a storm chaser who earned her NWA and AMS Broadcast Meteorology Seals of Approval. She and her husband live on a diversified farm in Kansas. Reach her at amy.hadachek@midwestmessenger.com.