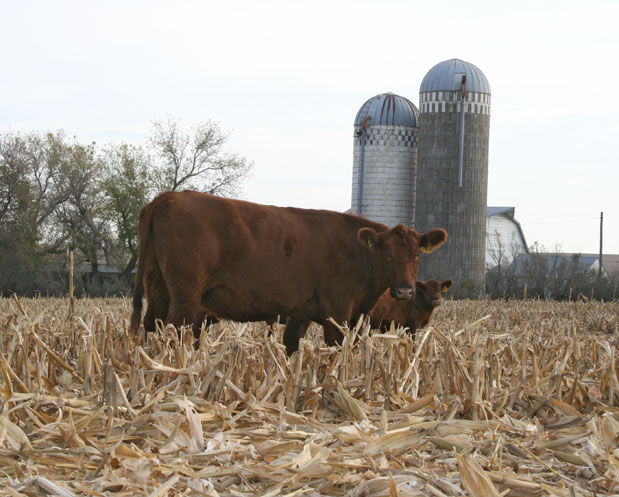 With many pastures short, high hay prices, and stressed crops maturing more quickly, harvesting some corn a little early could provide corns stalks for grazing or baling.
Even with parts of the state catching some much-needed rain recently, pastures are short and most probably won't recover like we think they will. The added pressure on the pastures is not good for them. Pastures need a break to recover and allow some important sugar storage in order to over-winter and have good growth next year.
If the pastures get overgrazed too much, next year will be even worse. Even if we continue to receive some rain this fall and get good moisture going into winter, those pastures have been stressed pretty heavily this year and grazing too long even with good growth will affect the spring green-up.
Although this option can't work for everyone, harvesting some corn a little early and utilizing earlier stalks will help relieve the pressure on the pastures. In addition, the earliest stalks typically have the highest protein and energy to either improve body condition of dry cows or keep growing calves growing at least for a while before supplementation is needed.
One of the biggest concerns with putting out to stalks during harvest is the time and labor needed to put up fence and situate the water. Although it takes away from harvest, it might be better for the cows and for the pasture they won't overgraze.