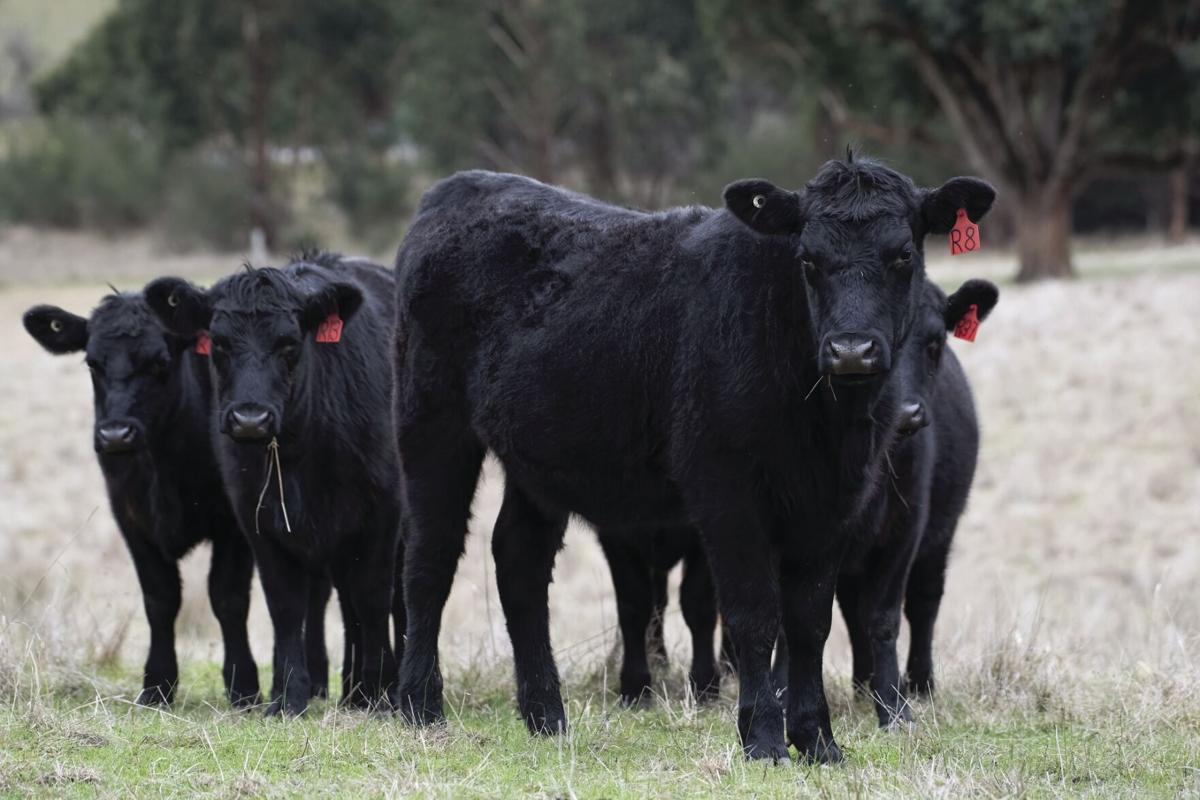 Four giant meatpackers control roughly 80% of the United States' meat processing capacity and livestock producers say that's causing problems.
Profits in grocery store meat aisles are not making their way down to the ones who raise the animals, and a cyberattack against one large packer, JBS, put a 20% dent in the country's meat processing this spring, leaving some store shelves empty.
The good news is states like South Dakota are taking steps to help begin solving some of the challenges.
Funds to help begin improving processing capacity are coming from both the state and federal levels. In early June, South Dakota Gov. Kristi Noem announced a $5 million pool of money available for small South Dakota meat processors, with the funds coming from the state's Coronavirus Relief Meat Processing Grant program.
Eligible processors can apply for the funds they'll need to make an immediate impact on the state's ability to process or store South Dakota-raised protein, and it's managed by the South Dakota Department of Agriculture and Natural Resources. Noem says COVID-19 and the cyberattack against JBS showed it's critical for America to have a resilient and diversified food supply chain.
"Unfortunately, consolidation and anticompetitive practices in the meatpacking industry have made life difficult for South Dakota meat producers," Noem said in a press release. "The grant program will help us expand our processing operations, which will give more options for producers and consumers alike."
The South Dakota State Cattlemen's Association is pleased with the state's efforts to improve processing capacity. President Eric Jennings says there's no doubt that processing capacity is the biggest challenge facing the industry, which is very cyclical.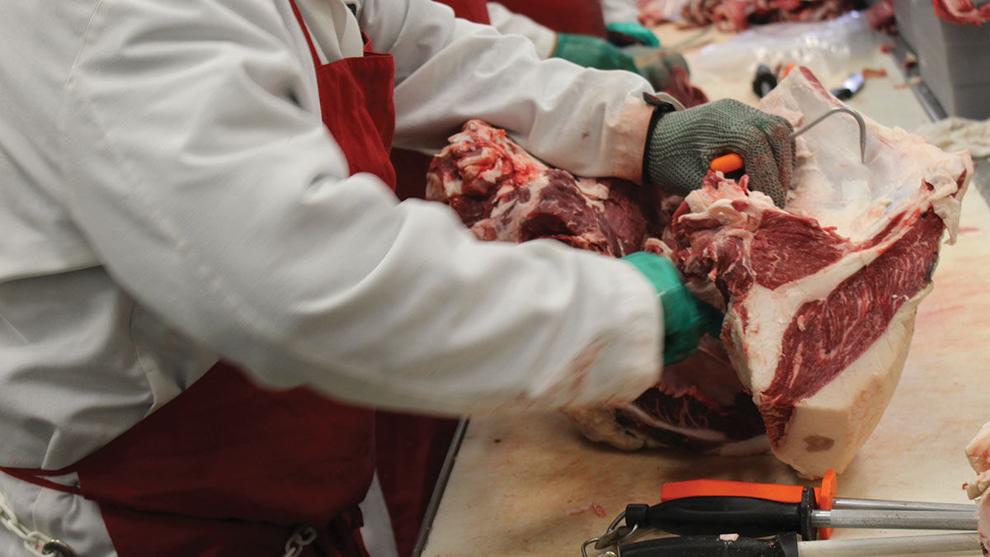 "Every 11 years or so, we find ourselves with a high supply of fat cattle that are ready for market," said the Spearfish-based cattle rancher. "It's just from the normal supply cycle of producing the cattle, and that's where we are at currently. COVID-19 has only made that worse.
The disease backed up the supply last spring, and Jennings said they're still trying to recover from that. Some of the feeder cattle that were delayed from their intended harvest date last year are now fat cattle.
"We need to be able to process those animals," he said.
While processing plants are having some labor challenges, Jennings said capacity is still the biggest issue. It's even more concerning because there's tremendous retail demand for U.S. beef. Producers need their cattle processed to get their product to the people shopping in the meat aisle.
"Certainly, more processing capacity would help the producers be able to get some cattle out of the feedlots and provide some more competition for their cattle and hopefully increase the price," Jennings said. "When the supply goes up, but the demand stays strong, the price goes down."
In a typical week, Jennings says the U.S. slaughters about 600,000 head of cattle. He points out that some federal CARES Act money has been handed out in grants to help expand that processing level. The money from the South Dakota state government is going to help smaller meat processors expand their capacity to process protein.
"That will help some producers on the local level, but it doesn't help fill the bigger gap in the nationwide scheme of things," Jennings said.
At the national level, President Joe Biden signed an executive order July 9 calling for fair and open competition in various sectors of the economy, including agriculture. The executive order includes a review of the Packers and Stockyards Act, protections for whistleblowers, $500 million for expanding poultry and meat processing, transparency in labeling and contracts, and expanding access to markets for small farmers and food processors.
The Center for Rural Affairs in Lyons, Nebraska, is also working at the federal level to help make the U.S. food supply less vulnerable.
"When COVID-19 shuttered meat processing plants, it showed just how consolidated the packing industry had become," senior policy associate Nathan Beacom said. "Those four companies that control over 80% of the processing industry only have about 50 facilities between them that process thousands and thousands of head per day.
And the trouble, he said, is that prodders can't shot around.
"If you can only sell to Tyson or JBS, you have to take the prices they offer," Beacom said.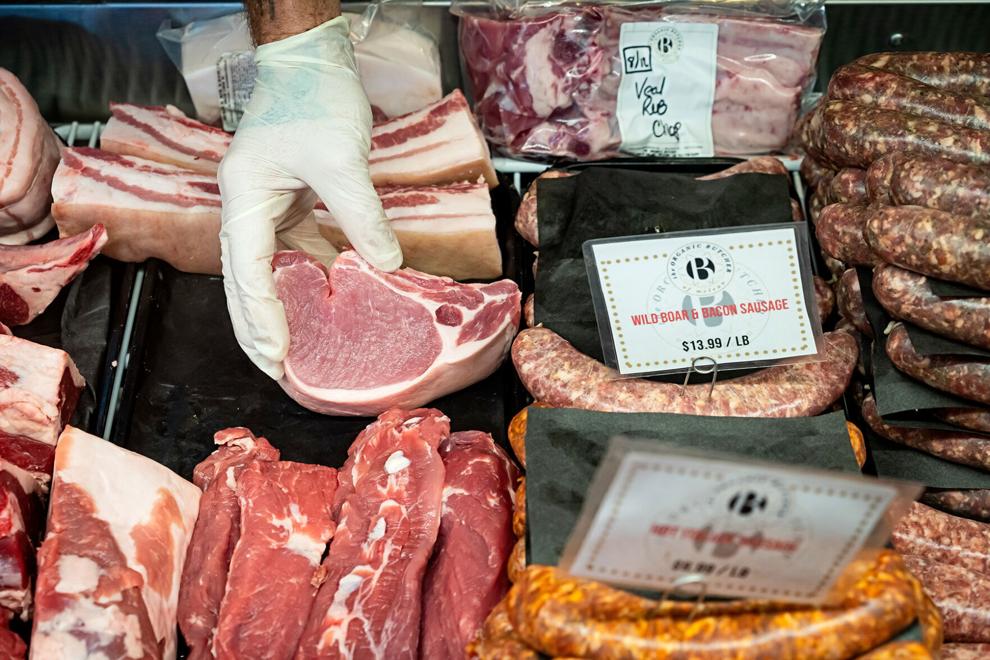 Producers were forced out of business, he said, when they had nowhere to go with their animals. Large meat processors closed to curb the spread of the virus and small meat lockers booked up with more business than they could handle.
To help make the food supply less vulnerable, the Center for Rural Affairs is encouraging the USDA to offer grants to smaller meat processors through the Consolidated Appropriations Act and the American Rescue Plan as soon as possible. They say the investment can bring smaller plants up to federal inspection standards and increase the capacity through building expansions, equipment upgrades and technical training.
"A lot of the solutions getting proposed aim at building other avenues of processing outside of the big four meatpackers," Beacom says.
Along with that, several states, including Iowa and Nebraska, have passed bills to promote independent processors, he added. Bills in other areas are meant to loosen some regulations on products sold directly from the farm to the consumer.
Kansas beef farmers are also getting into the discussion. Mark Gardiner, owner and operator of the Gardiner Angus Ranch in Ashland, Kansas, testified before the Senate Ag Committee on beef market challenges. He says that no matter what potential solutions are out there, it's important to remember one thing:
"Please do not create regulations and legislation that have the unintended consequence of harming value-based marketing," Gardiner said. "Doing so would undo many years of progress for producers such as my family and those of our customers."
Beacom finds it encouraging that processing capacity is a big topic of conversation.
"It seems to be a bipartisan consensus that it's good to have more locally rooted production in the local economy," he said. "Things have gotten too concentrated in recent years and it's a good time to support other options in meat processing."