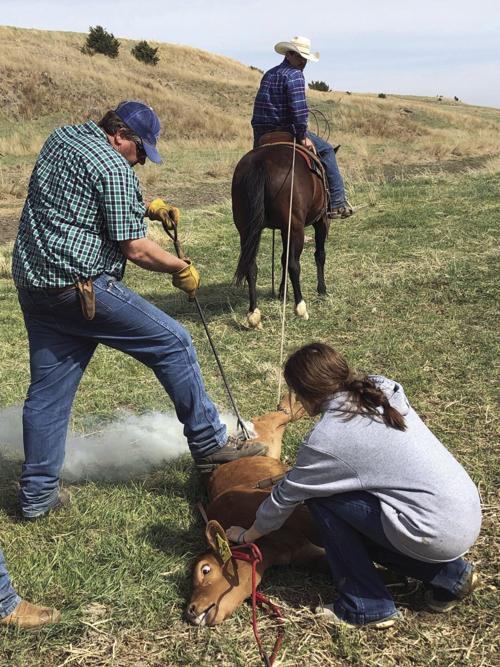 Efficient technologies help the Nebraska Brand Committee cut costs, and eventually amass a cash reserve account. In order to reduce those stockpiles, the committee is reducing the fee of a brand inspections at the sale barn from $1 to 85 cents per head.
That's one change required by a new law (LB 572) passed by the Legislature in May. It will impact all local country, sale barn, locker/packer and registered feedlot inspections.
The fee reduction takes effect Oct. 1 and lasts until July 31, 2023.
A second piece of the new law starts Sept. 1, requiring a 48-hour notice for country inspections. The 48-hour notice should allow for greater efficiency in the time and mileage incurred by inspectors, a savings intended to be passed on to producers.
Other components of LB572 include:
Waiver-able citations: This will enable brand investigators to write tickets for violations instead of submitting them to the district attorney.
E-Inspections will provide for electronic ID tags. Once enrolled in the Nebraska Brand Committee animal database, those will allow producers to create their own electronic inspections through the committee's client portal.
The e-inspections will be introduced by starting with non-change of ownership inspections and progressing to other types of inspections, such as change of owner, sale barn, lockers and packers. The implementation date of e-inspections will be announced once the criteria has been fully developed and tested.
A dairy shipping certificate will allow the dairy industry to ship non-branded calves less than 30 days old without having a physical brand inspection performed.
The committee will also transition from a flat surcharge to a mileage charge for actual miles accrued for each inspection. The Nebraska Brand Committee is working on a system to carry out this piece of legislation.
There's also a potential revision of specific brand fee schedule items.
All of these additional items will be evaluated on their own for the most optimal time and way to introduce them in the industry.
Nebraska Brand Committee will work to educate producers and give everyone time to make adjustments to the new rules and their timeline. Those with questions can direct them to the Nebraska Brand Committee office at 308-763-2930 or the area supervisors, which can be found at www.nbc.Nebraska.gov.