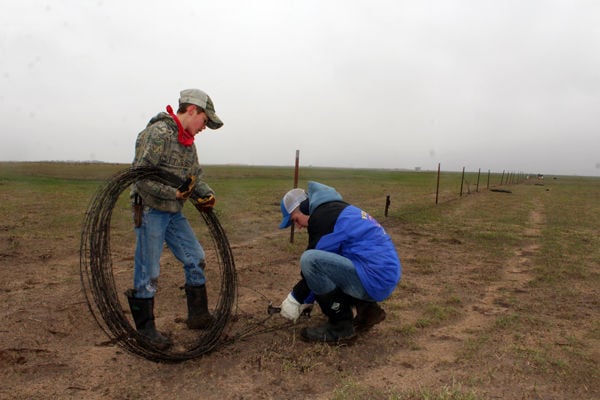 After three tornadoes touched down in Kentucky last week, one covering over 200 miles, lands and towns are unrecognizable, and that includes Kentucky's agriculture lands.
The Nebraska Cattlemen's Association is calling on members to help Kentucky producers by collecting monetary and material donations.
Donations to the Kentucky Cattlemen's Foundation will be used to help their local producers in need of farm supplies. These donations can be made by calling 859-278-0899, through Paypal at https://www.paypal.com/donate/?hosted_button_id=56JBAJJYC3RDQ or by mail at: KY Cattlemen's Foundation, Attn: Tornado Relief, 176 Pasadena Drive, Suite 4, Lexington, KY 40503.
Anyone wishing to donate materials is asked to coordinate with the Hardin County Extension Office. Supplies needed include:
Barbed Wire
48 inch woven wire
6 foot T-posts
8-foot by 8-inch wood posts
Metal electric fence posts
Quarter mile electric fence wire
Electric fence insulators for round metal posts
Electric fence insulators for t-posts
Solar Fence Chargers
Ground Rods for fence Chargers
Barbed Wire fence stretchers
Woven wire stretchers
2-inch fence staples
10- by 20-foot Tarps
1-foot Bungee Cords
2-foot Bungee Cords
Rope
Hi- mag mineral
Cattle mineral feeders
Bagged cattle feed
Large Leather work gloves
Extra Large Leather work gloves
All materials can be dropped off at the Hardin County Extension Office office and they will be distributed accordingly to other extension offices in the areas affected. You can call the Hardin County Extension office at 270-765-4121 or drop things off at: 111 Opportunity Way, Elizabethtown, KY 42701.