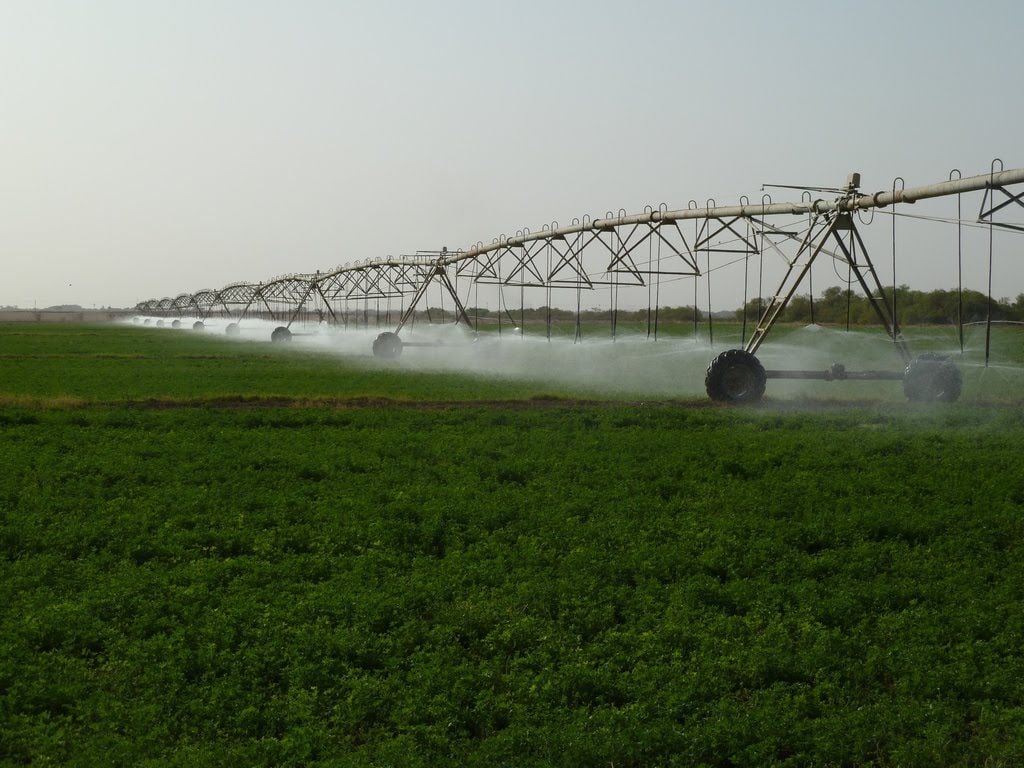 Low soil moisture levels in many areas across the state may mean irrigating alfalfa before the first cutting. Have you considered irrigating early?
Early season watering is not a typical practice, but when soil profiles are dry, it needs to be considered. For soil that is still dry from last fall, now is the time to irrigate alfalfa, building moisture up in the profile for later in the year when the heat of the summer increases water requirements.
Spring irrigation will make irrigating in summer easier and more efficient for the alfalfa by encouraging deep root growth. During the peak of summer heat and growth, alfalfa water needs may reach one half inch per day. Shallow roots are unable to keep up with increased demand during the summer heat. Instead, alfalfa relies upon deep roots that can extend down to depths of 8 ft. Irrigating only enough to maintain growth in the summer will promote the growth of shallow roots and end up increasing demand in the long run.
Alfalfa also doesn't like overly wet feet. To keep up with summer demand, the soil surface and first few inches may stay too wet. Oxygen needs for roots will be limited and performance with suffer.
Finally, be sure to have adequate moisture in your alfalfa before cutting. If irrigating occurs before the alfalfa plant has begun to regrow after cutting, weed growth will be promoted instead.
Water early to make sure the top six feet of soil have ample water for the summer months.