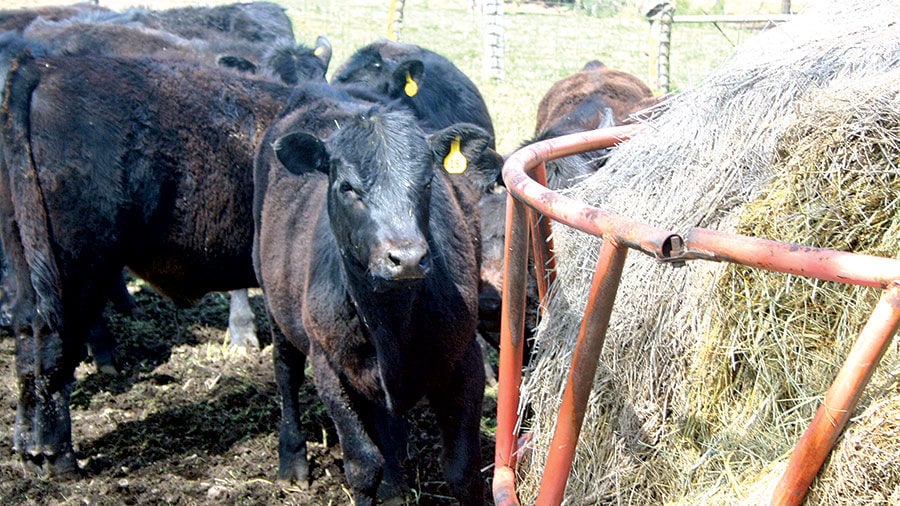 Last time, we looked at ADF and NDF and how it is used to measure a hay sample's fiber content. It plays into digestibility and forage intake, which help predict animal performance.
Today, we will look at total digestible nutrients (TDN).
Often, the terms TDN and energy are used interchangeably when discussing forages and feeds, but realistically TDN is only one measurement of energy.
TDN is a combination of digestible fiber, lipids, soluble carbohydrates and proteins. Acid detergent fiber or ADF is usually the least digestible part of the forage and is used to calculate TDN. The assumption is that the lower the ADF, the higher energy the forage.
Knowing TDN is useful, especially for diets that are primarily forage. TDN is one of the most important values to know from our hay test.
In cases involving brood cows, TDN is often overlooked. Without consideration, diets may be lacking energy as much or more than crude protein because protein often receives more focus from producers.
Values for TDN vary with forage type and maturity. For example, alfalfa can range from 60-70% TDN with cool-season grasses having 55-68% TDN, and warm-season grasses with lower TDN values of 45-65%.
Understanding energy is important for the health and nutrition of livestock. Use TDN to calculate forage energy availability and meet animal needs.