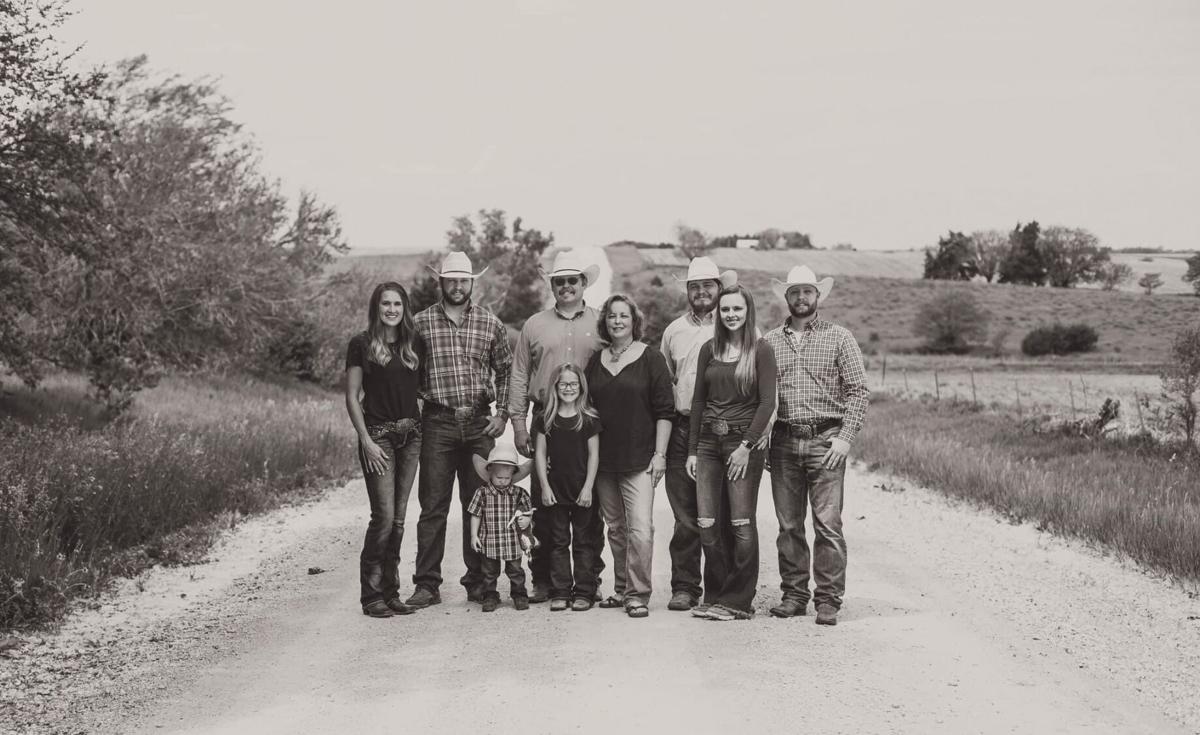 The Kraeger family has rodeo running through their veins.
Mark "Bump" and Leesa Kraeger, of Avoca, Nebraska, plus their sons: Hoyt, in Lincoln, Reed and his wife Rebekah, in Elwood, and Gage, and his fiancé Erin Muntz, in Cedar Creek, Nebraska, have a passion for the sport.
It started when Bump was a kid. Growing up on the family farm near Weeping Water, cattle and horses were his big interests, and his favorite chore was moving cattle as his dad rotated pastures.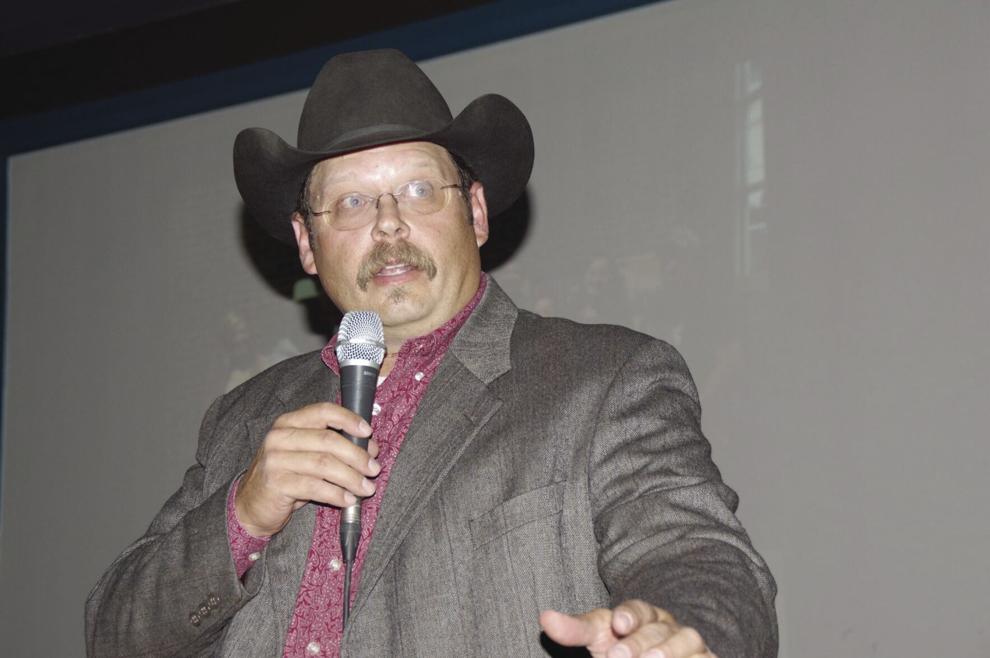 He and his family went to area rodeos, including Ak-Sar-Ben in Omaha, the Sidney, Iowa rodeo, and the University of Nebraska rodeo in Lincoln. They intrigued him.
"It was something I always wanted to be able to do," he said.
It was in college that he got his chance. At UNL, he was on the rodeo team, and a couple of steer wrestlers helped him learn to steer wrestle. He made his first steer wrestling run at the age of 22, and he loved it.
"It was a good thing there was a limit on college eligibility," he said, "or I might have stayed in school forever. College rodeo was fantastic for me and I never got tired of it."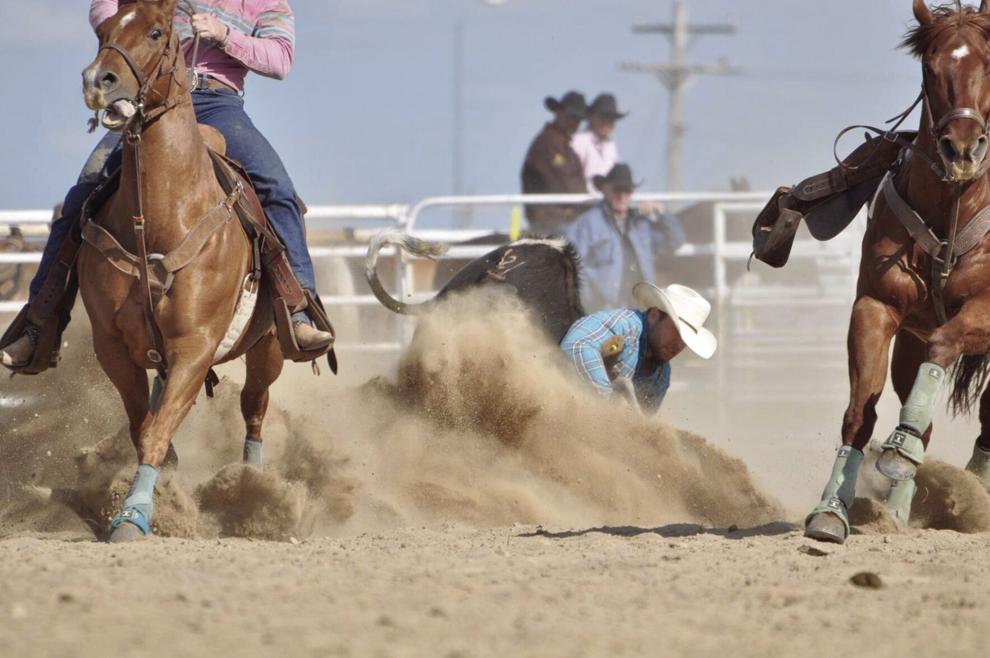 After college, he continued to rodeo in regional associations: the Nebraska State Rodeo Association (NSRA), the Wyoming Rodeo Association, and the Mid-States Rodeo Association.
In 1989, he married Leesa, and three years later, their first son, Hoyt, was born.
He continued to compete in regional rodeos, and in 2002, began pro rodeo competition throughout Nebraska and the neighboring states.
He remembers a pivotal moment in his rodeo career. It was at a rodeo, and he was standing with brothers Todd and Randy Suhn, and Todd Westover, who were all successful steer wrestlers. The three were traveling together, and Todd Westover asked Bump to go with them.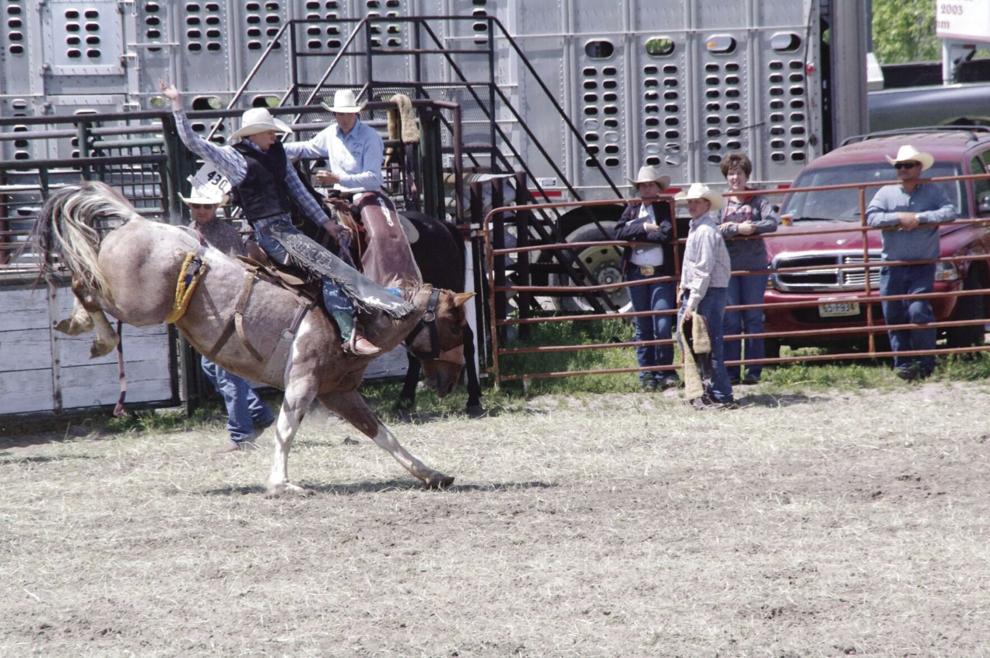 Hoyt was young, and Leesa was pregnant with Reed, their second boy, who would be born in 1995, and Bump didn't think he should go.
"I appreciated the encouragement and the offer, but it wasn't the time. I laughed it off, but I think back to that day," he said.
Bump continued to compete, but never full time.
As he and Leesa's boys, which included a third son, Gage, born three years after Reed, grew up, they were bit by the rodeo bug like their dad.
The boys competed in the Nebraska State High School Rodeo Association, in multiple events. Because of the physicality of steer wrestling, also called bulldogging, Bump and Leesa didn't allow their boys to steer wrestle until the second semester of their sophomore year.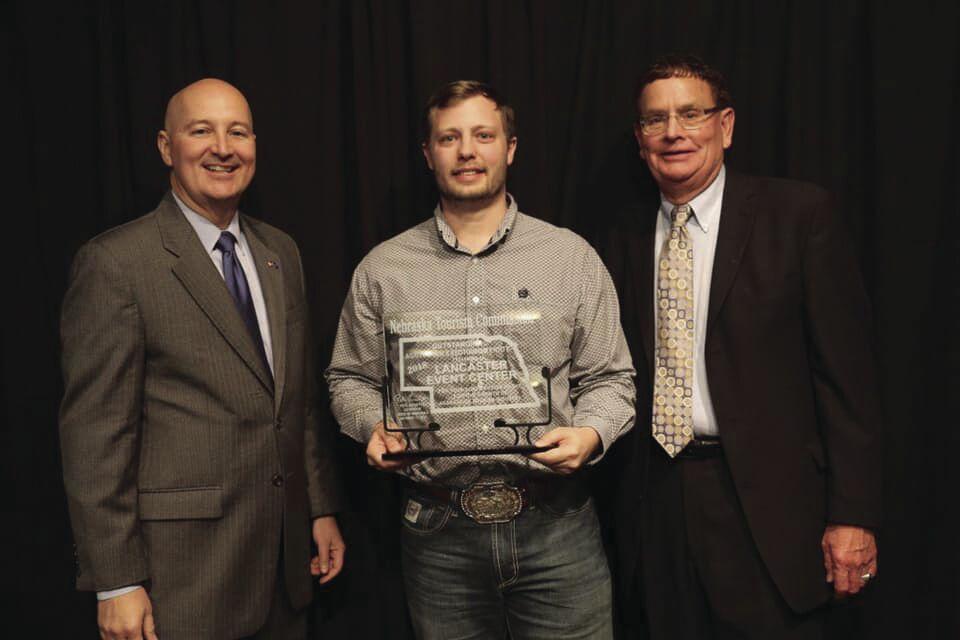 All three boys were steer wrestlers, but also did other events. Hoyt and Gage were saddle bronc riders; Reed roped calves. All three qualified for the National High School Finals: Hoyt in the saddle bronc riding, Reed in the steer wrestling, and Gage in the bareback riding.
All three boys competed in college rodeo, and Bump helped with the UNL rodeo team from 2011 to 2019, first as assistant coach then as head coach.
Because of their love for and intrigue of the sport, they're involved in it, as adults, in different ways.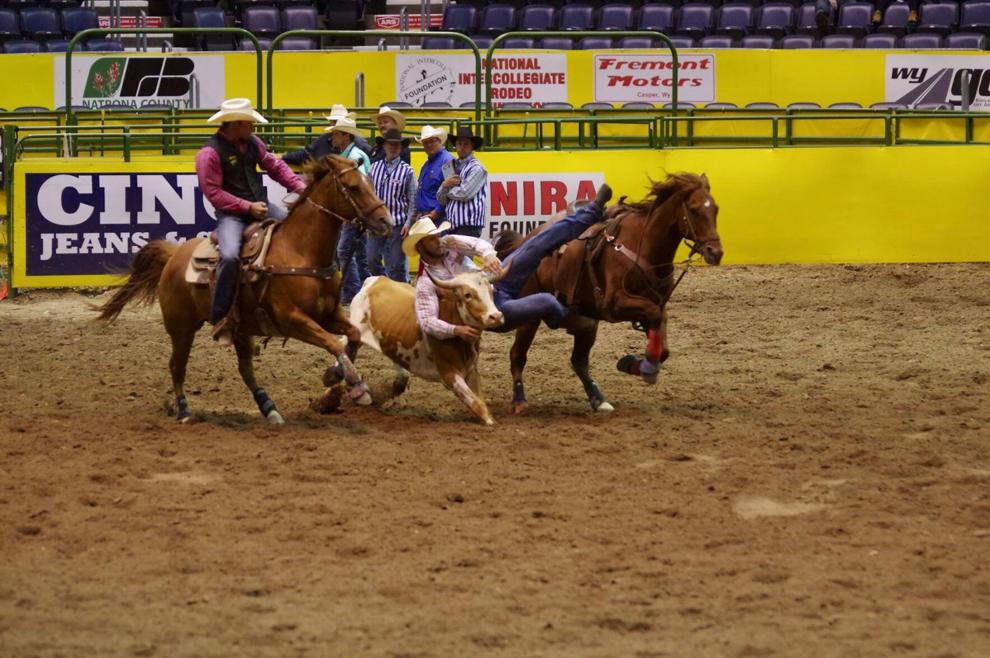 Hoyt is business development manager at the Lancaster Event Center in Lincoln and was instrumental in getting the National High School Finals Rodeo to be held at the event center this year. After a back injury, he returns to PRCA steer wrestling this summer.
Reed, a former ag teacher and FFA advisor in Elwood, started his PRCA career in 2018 and was ranked in the top fifty in the world standings in 2019 and 2020. He has qualified for the Badlands Circuit Finals Rodeo three times (2018-2020). He has chosen to not return to teaching this fall, so he can rodeo full time.
Gage, also a steer wrestler, works at a feed mill, competes at regional rodeos and is the steer wrestling director for the Interstates Rodeo Association.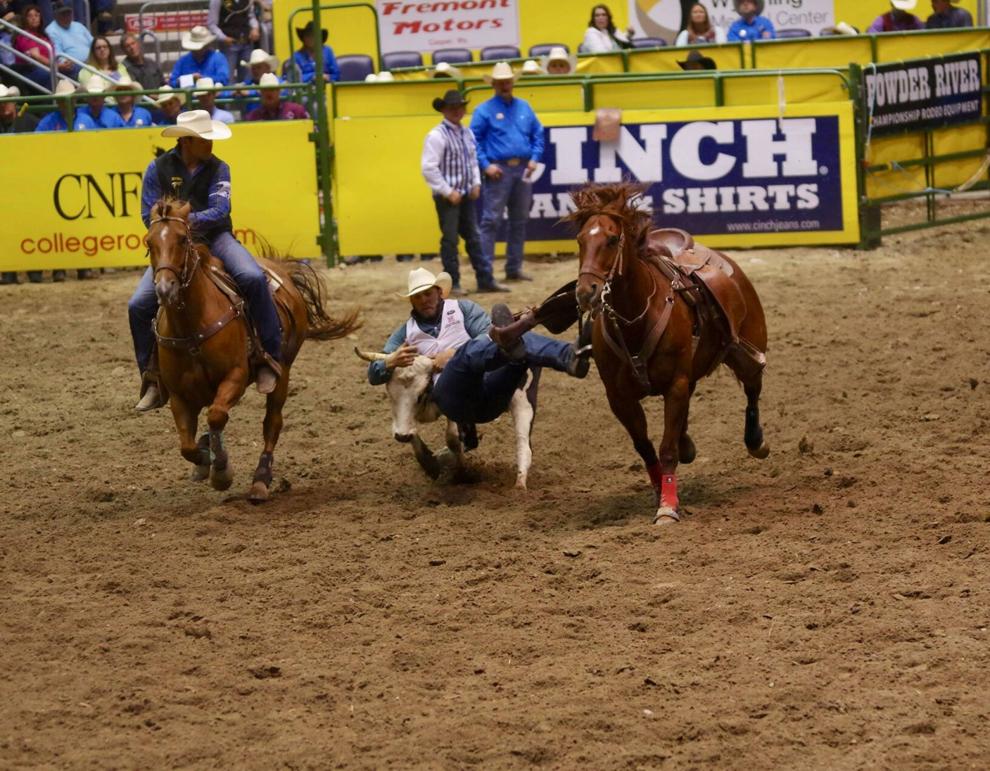 Of the three, Reed has been the only one to move to full-time competition, which Bump encouraged. He remembers the chance he might have taken, when asked to jump in the rig with the Suhns and Westover.
"It's why I have encouraged Reed to take his shot (at competing more)," Bump said.
Bump, who is working on a research project involving cattle feed and ethanol production, has started a non-profit organization called Rodeo Education and Development, Inc. With the help of a few rodeo friends, their mission is to use rodeo to tell agriculture's story, "to bring more people to rodeo."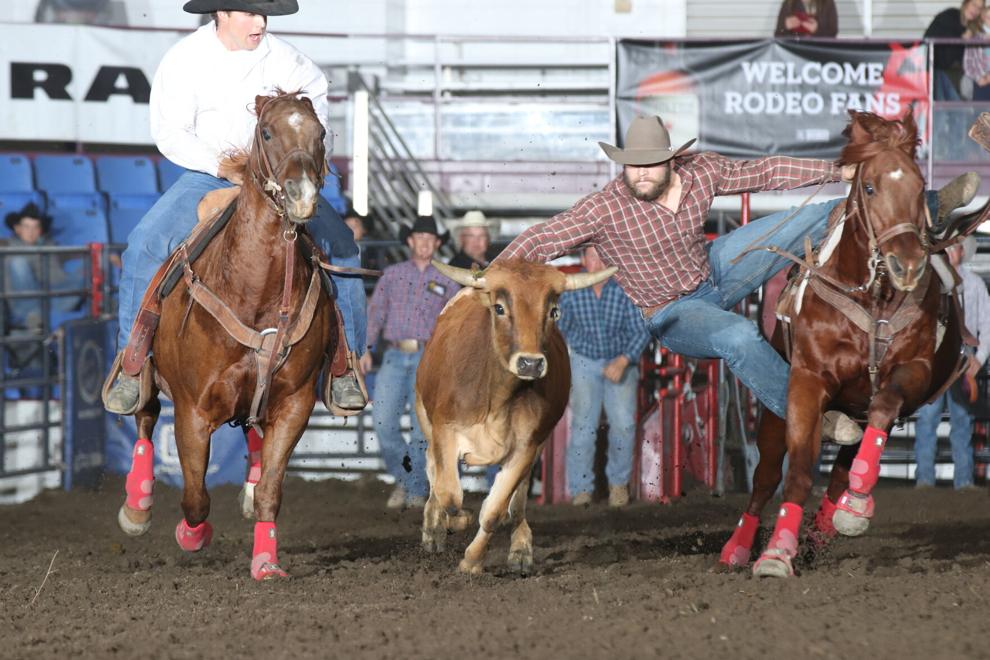 One of the ways the organization is doing that is through practice rodeos. Oftentimes the bucking bulls and horses are so good that first-time contestants get hurt on their first ride and never return to try a second time.
"We end careers as fast as we start them," he said.
The group would like to put together regular practice sessions for those with no or little rodeo experience to try their hand at rodeo. It would be a way to instruct students in a controlled setting, "providing a safe place to wreck," and learn from their mistakes.
It would also be a way to educate people about rodeo, he said. For example, tie-down roping is perceived to be harmful to the calves, but it's not.
"Why are we roping calves? It's a skill used every day," Bump said, "across the country, to keep cattle healthy in order to provide a safe, ample and quality food supply."
Bump and Leesa's boys have learned plenty from rodeo, he said.
They learned how to give it their all, a lesson that Bump didn't realize until later.
"What Hoyt learned as a freshman was how to give 100%," he said.
It happened with positive peer pressure from other high schoolers, Bump said.
"I heard one of his classmates tell him, 'if you don't give 100%, you're going to get hurt. You might get hurt anyway, but you'll for sure get hurt if you don't give 100%,'" he said.
Hoyt's high school football coaches noticed it on the field, too.
"The football coaches were commenting that he was flying around the field like he was fearless," he said.
Gage said he's benefitted from rodeo lessons, too, not just from winning.
"A big lesson to me, through rodeo, is how to think clearly through a process," he said. "If you mess up, it does you no good to get upset, and throw a fit. You need to think through why you missed that calf."
It also teaches self-confidence, Gage said, trusting yourself.
"When you're in that rigging, you have to believe in yourself, trust in yourself, that all the work you put in is good," he said. "The self-confidence that rodeo teaches, it makes a huge difference in how you walk through the rest of your life."
For Bump, rodeo is his connection to agriculture. It's also a sport that continues beyond high school and college, and he appreciates that for his sons and himself. Bump hasn't retired; he still competes.
And he takes pleasure in the preparations needed to compete. It takes hours to be ready for a steer wrestling run that takes less than ten seconds.
"What rodeo people understand and appreciate is what it takes to prepare," he said. "It truly is less about the moment in the arena, and more about the hours, days, and months leading up to it.
"It's not about the special moments. Special moments are great, but it's the process of getting to those special moments. And rodeo provides that more so than any other activity."
Rodeo is about life, he thinks. "I think there's a connection with life."
Freelance writer Ruth Nicolaus loves (nearly) everything about the Great Plains, but mostly its people. She lives in eastern Nebraska. Reach her at editorial@midwestmessenger.com.