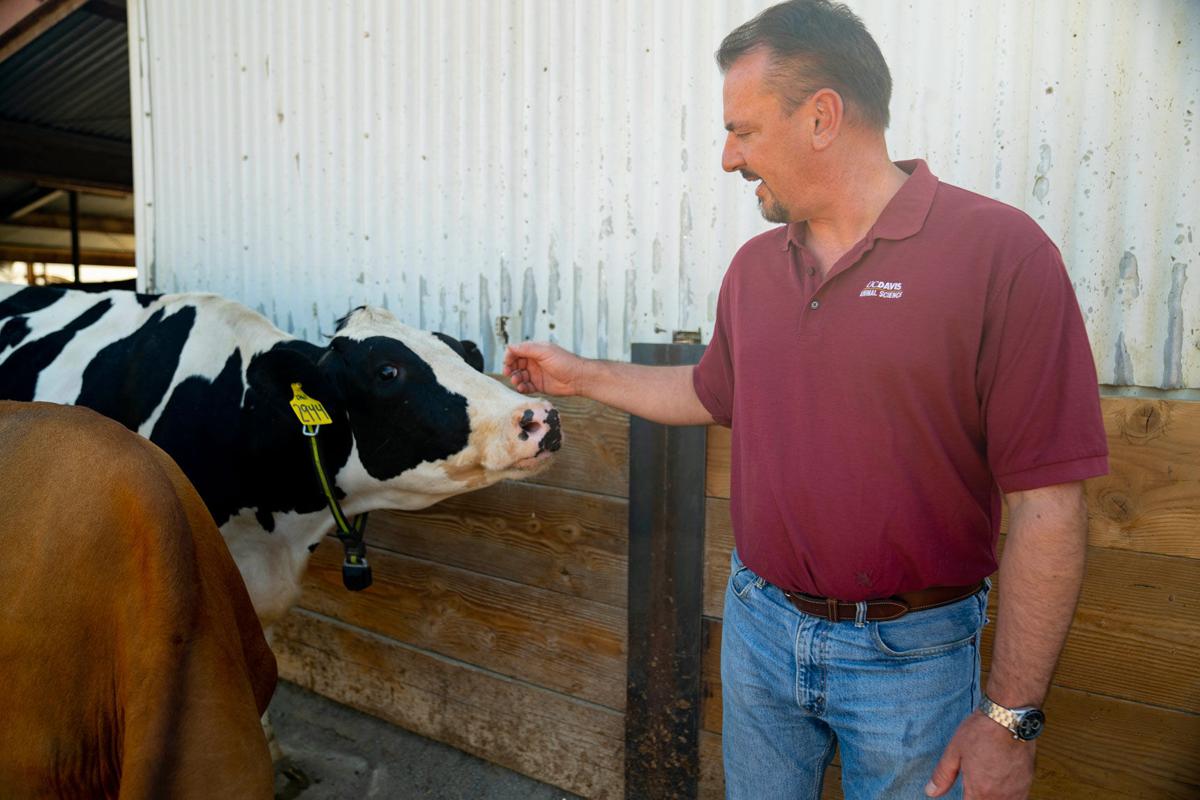 There are two ways that livestock producers could reduce methane emissions from cattle, according to new research out the University of California-Davis: using feed additives and implementing manure management practices.
UC-Davis researcher Frank Mitloehner, Ph.D. shared his latest research during a Kansas Beef Council presentation Dec. 8, which was sponsored by the Kansas Soybean Commission.
Methane is the main greenhouse gas associated with animal agriculture, and it can be put to good use. Capturing manure gasses, they can be converting the biogas, a process known as Renewable Natural Gas (RNG).
Mitloehner, a professor and air quality specialist in the Department of Animal Science and director of the CLEAR Center in Davis, described how it can work. With a top on a manure lagoon, gasses can be trapped and converted into vehicle fuel, he said.
Mitloehner's work involves both beef and dairy cattle.
He noted that the state of California is strongly advocating reducing greenhouse gas emissions. The efforts involve credits for low carbon fuel and processes that convert greenhouse gasses into something advantageous, like turning dairy manure into fuel for automobiles.
"So, now, trucks can burn the RNG, which is much cleaner gas than regular diesel," he said.
The other way of reducing methane gas is to stop it at the source. Feed additives contain extracts of different plants and help with the amount of gas in the rumen. Currently, just one extract known as Agolin is on the market.
"It's an essential oil and I've found that Agolin reduces methane by 10%," Mitloehner said.
The Food and Drug Administration (FDA) is currently reviewing a chemical additive called 3 NOP which is expected to be approved this year.
"All these feed additives have been shown to reduce methane from cattle, which is belched out of the front end of cattle from their mouth, and is the main source of methane from agriculture," said Mitloehner.
Beef cattle have a lower carbon footprint than dairy, Mitloehner noted. He acknowledged that this is not a major topic in most of the U.S.
"California is however regulated for methane, and producers in other states could pay attention to what's happening in California, because it's likely to come around," he said.
There is a disconnect between consumers and the people growing their food, Mitloehner said, fueling misinformation. People enjoying a steak in one part of the country are likely unaware of the efforts by a Midwest beef farmer to produce that food.
"In my opinion, farmers should talk to some influencers, to work together so people know exactly what goes on, instead of hearing propaganda and hearsay," he said.
Food interests are different in Europe, particularly in northern Europe, Mitloehner added, and they're a sign of what's to come for the U.S.
"European residents have discussions about sustainability, animal welfare and food safety," he said. "Sustainability issues start in Europe and then move, so looking at what happens in Europe is almost like looking into a crystal ball."
He estimates Europe is about 10 years ahead of the U.S. on environmental issues.
Food waste is another topic that Mitloehner focused on.
With one in six Americans considered food insecure, Mitloehner said, "We have a problem here in the U.S. right now, not just in California. But at the same time, 40% of all the food we produce goes to waste."
Meanwhile, the world is preparing to feed 10 billion people by year 2050.