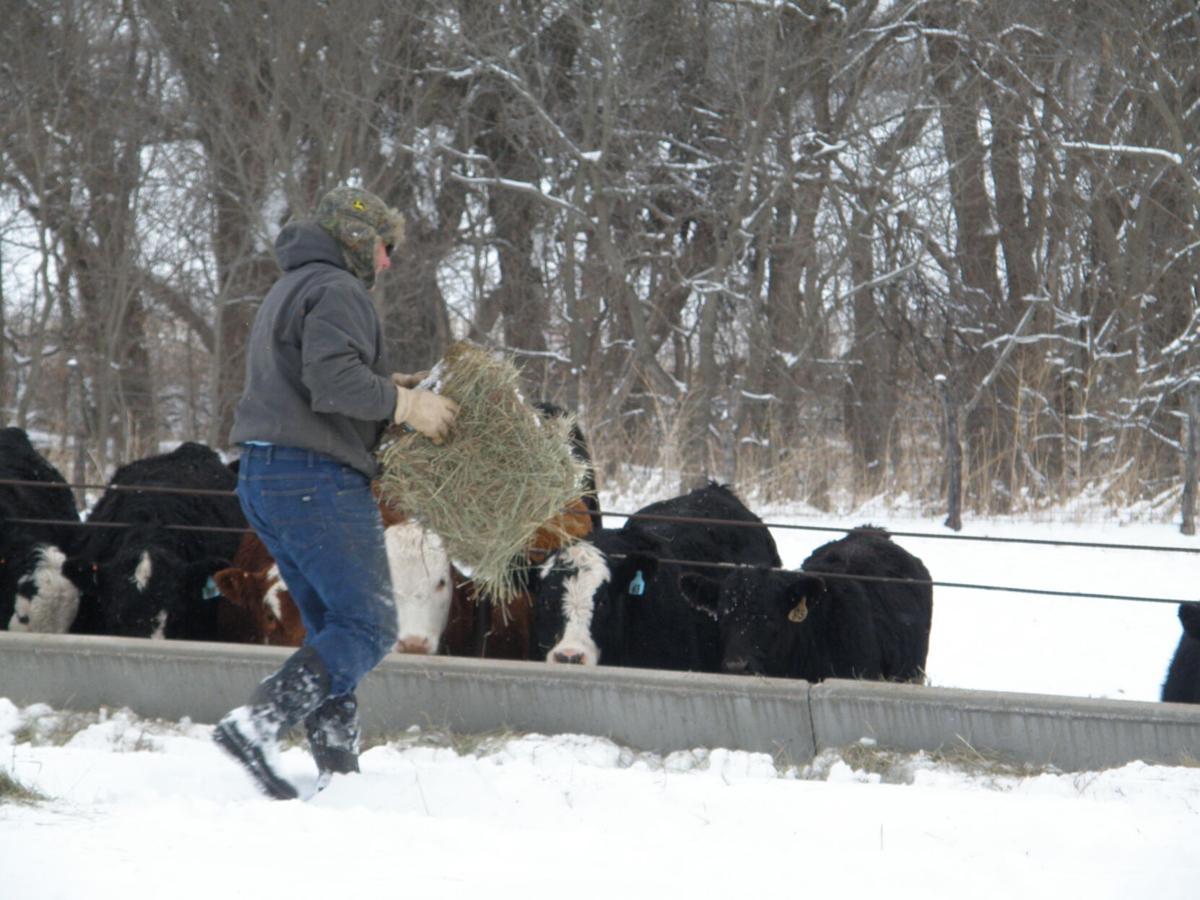 Hello fellow Midwesterners and greetings from central Kansas here in Abilene! I hope that you are staying warm and dry as we finally find ourselves in winter here in Abilene.
This certainly has been an unseasonably warm winter for us here in Kansas and that has caused some issues for our animals and crops. The warmer weather has been helpful when feeding livestock this winter because the unseasonably warm weather has meant that the cattle do not require as much fat to keep themselves warm this winter.
The warm weather has also meant that many heifers and cows are having their calves early. Many of us are worried that if the weather does turn cold suddenly (because this is Kansas and that happens at the drop of a hat) if the calves are very young and the weather is very cold, we could lose many of our calves.
This means that we have to be on daily patrol to keep track of our head. We want to make sure that if they have dropped their calves early that they are healthy. We also check to determine if we need to put out bales of straw for the cattle to lay.
Other than that, we are just hoping that the weather has not been too warm, which in turn would make the crops start greening too early. There is nothing that we can do about that, so we just hope and pray and we will handle the outcome of this in the future months.
As I stated, our weather has been, for the most part, unseasonably warm. But we did have a snap ice storm that passed by, dropping almost 80 hundredths of ice on us. Normally, this would be extremely devastating, but the ground is still warm enough that the ice did not last long enough to cause any impacts to our crops and cattle.
We also got an inch of rain this week, which has helped our drought situation. This has been a confusing winter thus far. I fear that we could be facing another situation like we did last year where we had an ice storm at the beginning of May that caused a massive amount of damage to our crops. Again, we will just have to wait and see how the next few months play out.
The life lesson for this report centers on fear and the fear of the unknown. Fear is something that I have been known to be susceptible to in my own life. I am the kind of person who worries about the small things in life, and that is never a healthy way to be.
This profession, as many of you know, is full of uncertainties. We know that we have to just roll with the obstacles whenever they come up. So, don't let the fear and the uncertainties of this year get you down. Take everything one day at a time and keep a level head.
Stay dry and warm, my friends. Until next time!