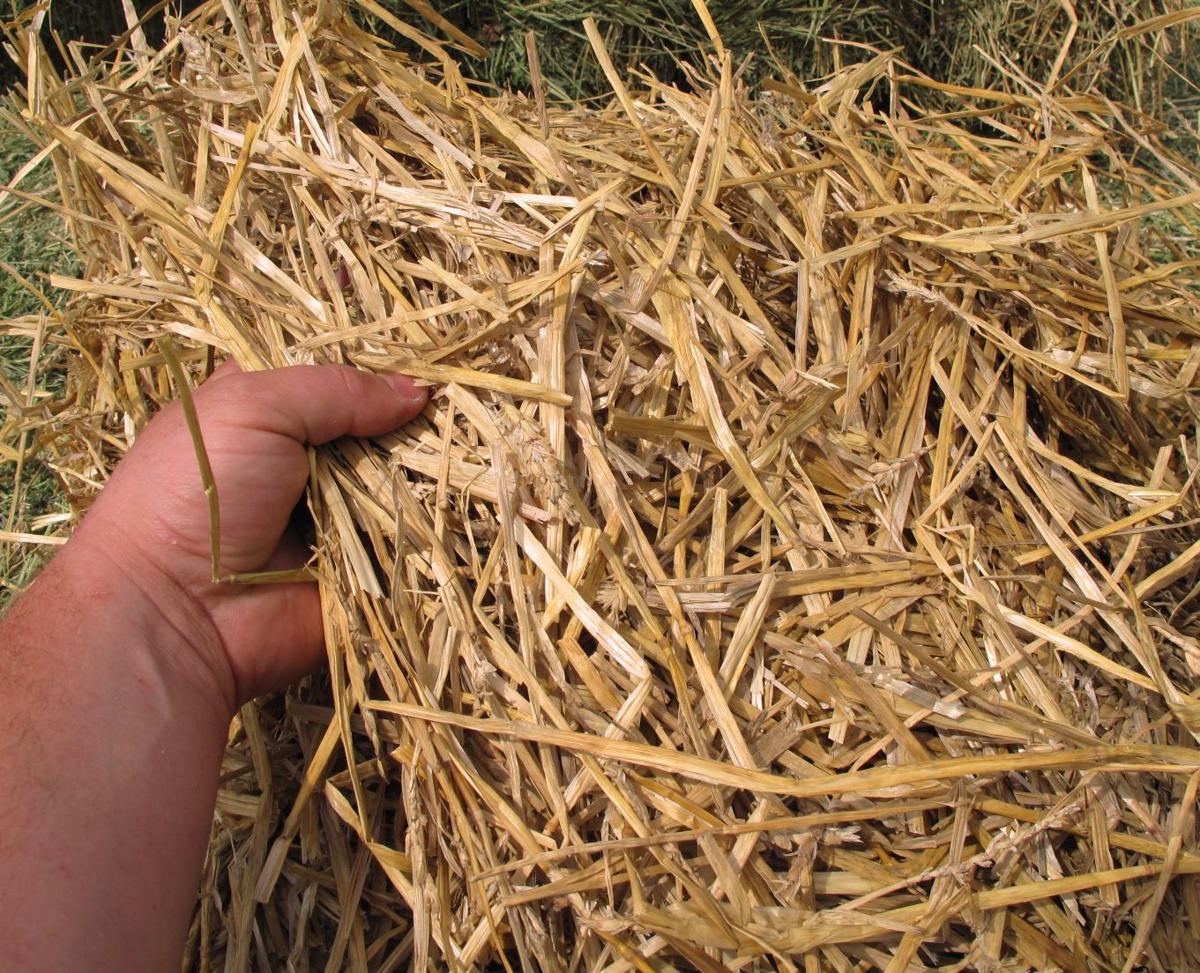 Wheat straw marketing may provide added value for wheat growers following grain harvest.
Response to drought and tight forage supplies have increased demand for straw and baled forages. Current hay markets are posting average large round straw bale values of $58 per bale with large square bales pegging $64 each. Small wheat straw bales are also selling strong.
Despite these price trends, is selling wheat straw from your fields a good decision for your farm?
Your first consideration is whether you have equipment available to windrow and bale wheat straw. Combines, which use wheat head strippers or forage choppers, may not allow straw windrowing. Secondly, do both the short-term and long-term opportunity costs of exporting nutrients and carbon away from your fields make financial sense?
Usually baling wheat straw windrows behind combines will leave about half the residue in the remaining 6-12 inches standing stubble, so the baled wheat straw will only remove about 1-2 tons of straw per acre with nutrient content of 12 pounds nitrogen; 3 ½ pounds phosphorus; and 25 pounds potassium per ton of residue removed, the potential nutrient removal value will range from $15 to $30 per acre for successive crops. Secondary and micronutrients may also be removed with the straw, but their value will be low.
A final consideration might be the organic carbon losses through straw removal. Unlike nutrients, which might be easily replaced through commercial fertilizers, carbon replacement may be more challenging. Adding manures and cover crops can replace straw nutrient and carbon removal and likely improve soil organic matter content; water infiltration and soil water holding capacity plus reducing soil erosion.
For long-term best management focus on maintaining soil organic matter by rotating straw harvested fields and applying manure for carbon replacement.