To help with its stated mission of enhancing the Sandhill's ecosystem while sustaining profitable private ranching, the Sandhills Task Force has established a new office within its organization. The new position has been designated as the ranch planning coordinator.
"We are very excited about the possibilities with this new position," said Shelly Kelly, director of the Sandhills Task Force based in Broken Bow, Nebraska. "It is part of an innovative new approach to our program."
The Sandhills Task Force was formed 27 years ago. The non-profit group was formed when members from the Nebraska Cattlemen and Fish and Wildlife Service decided to work together to provide ideas for a plan for the Sandhills that was acceptable and beneficial to both ranchers and conservationists.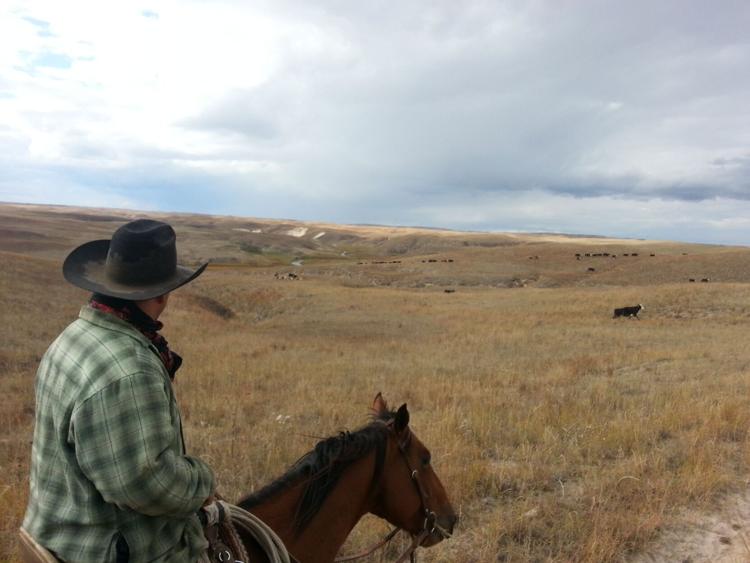 "Initially the two groups didn't trust each other," Kelly said. "But after several discussions, they found they had more in common than they thought."
The organization's focus has been to affect sound environmental and economic practices in the Sandhills of Nebraska. To do this, they use a variety of approaches. They encourage research, education, technical assistance and conservation practices, she said.
"We promote private, profitable ranching and conservation," Kelly said. "We assist with grazing plans, support stream and wetland restoration and help with planned burns and red cedar removal."
The organization serves a 20,000 square-mile area including Arthur, Blaine, Brown, Cherry, Custer, Garden, Garfield, Grant, Holt, Hooker, Lincoln, Keith, Logan, Loup, McPherson, Morrill, Rock, Sheridan, Thomas and Wheeler counties in Nebraska.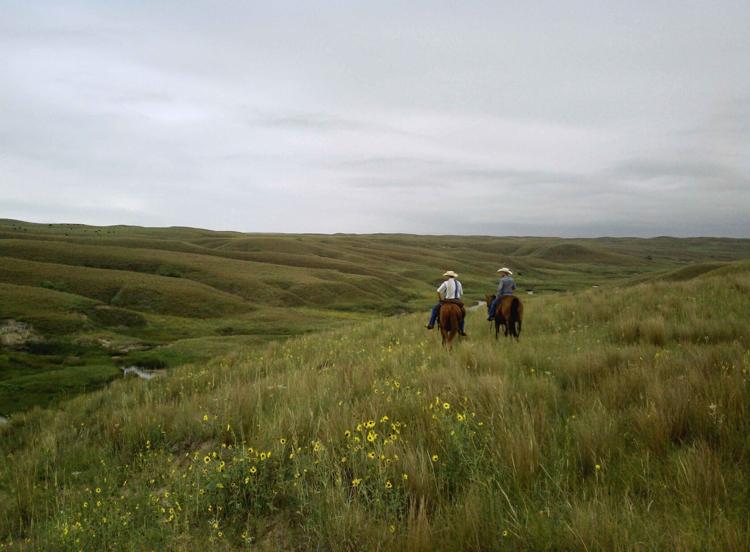 Kelly, who grew up on a ranch, went to work for the U.S. Department of Agriculture's Natural Resources Conservation Service (NRCS). She clearly sees both sides of the situation. The new ranch planning coordinator will be tasked with synergizing the efforts of the conservationists with those of the ranchers.
"It's been awful tough making money ranching," Kelly said. "The coordinator will have to be able to brainstorm ways to help ranchers with the business end of things; to keep ranchers ranching."
The coordinator will need to build up trust and credibility with ranchers, she said. They will have to sit down with ranching families and identify goals, facilitate ways of realizing those goals and then follow up with the ranchers.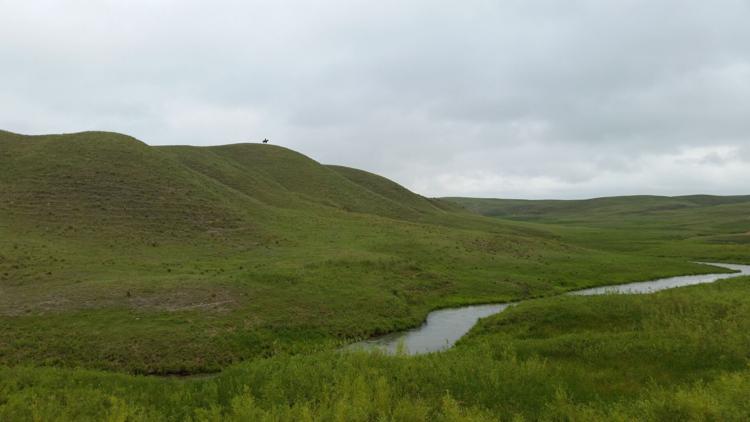 This position will need someone who can help ranchers organize their finances through better record keeping and cost tracking. They will also be able to help them with marketing strategies. There are plans to conduct human resources workshops for ranchers, as well, she said.
"The coordinator will need to build a strong network of resources and deliver personal service," Kelly said. "Not just hand the rancher a list of phone numbers and say: Here you go."
All of this will need to be done within the overall guiding principles of the Sandhills Task Force. The coordinator will shepherd the ranchers through the process, Kelly said.
The position was just being created this fall. Funding from the Nature Conservancy and the NRCS will pay for the new office. Kelly said the World Wildlife Fund has also offered funding – surprisingly, she said, with no strings attached.
The Sandhills Task Force hopes to have the position filled by January.