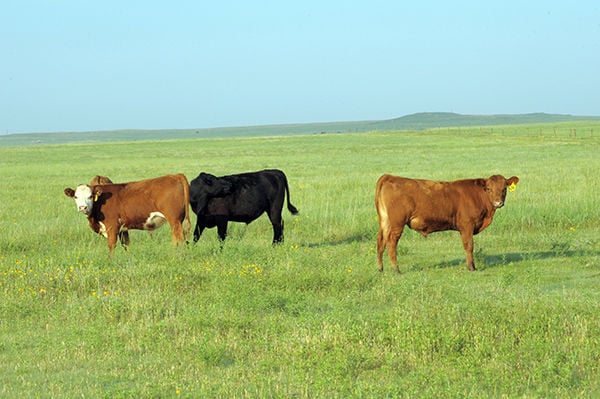 Nebraska Extension will be hosting a summer meeting and tour focused on stocker/yearling systems June 30 near Nenzel, Nebraska.
Registration will begin at 9 a.m. Mountain Time, and the program will kick off at 9:30 a.m. at the Nenzel Community Building. A meal will be served at noon, and a tour of Three Bar Cattle Co. is planned for the afternoon.
Dr. Jim MacDonald, University of Nebraska-Lincoln Professor of Animal Science, will start off the morning session highlighting some of the UNL research related to management systems and supplementation of stockers/yearlings.
Dr. Travis Mulliniks, UNL Assistant Professor and Specialist in Range Cow Production Systems, will discuss mineral nutrition for stockers and provide some insight into on-going research in stocker/yearling systems.
The morning session will wrap up with Nebraska Extension Entomology Educator, David Boxler, highlighting fly and parasite control for stockers, which will be a continued topic of discussion on the tour.
The afternoon tour of Three Bar Cattle Co. will feature third-generation rancher, John Ravenscroft. He will share an overview of their operation and how stockers are incorporated into their production system. Three Bar Cattle Co. is located 35 miles south of Nenzel, Nebraska in the center of Cherry County.
To register for the program, contact the Nebraska Extension office in Cherry County at 402-376-1850. The cost to attend is $40, payable at the door. Register by June 24th for a meal count.
For more information, contact Erin Laborie at 308-268-3105 or erin.laborie@unl.edu or Brent Plugge at 308-236-1235 or brent.plugge@unl.edu.