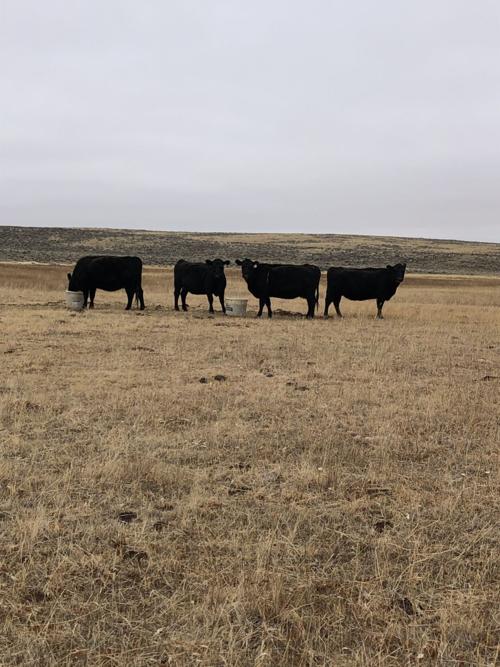 Producers across the Midwest are blessed with some of the best cow country our great nation has to offer, but to ensure cattle are thriving and gaining on the lush grass pastures of the Northern Plains, supplementing cattle with minerals is often a wise management choice.
When you get down to the nuts and bolts of cattle minerals, questions often arise, especially when trying to compare mineral tags.
There are essential minerals that cattle need in their diets. They require larger quantities of some minerals like calcium, magnesium, phosphorus, potassium, sodium, chlorine and sulfur. These are called "macrominerals," while others, referred to as microminerals, are required at a lower rate. Microminerals include chromium, cobalt, copper, iodine, iron, manganese, selenium and zinc.
"When you look at a tag, those that are listed as a percentage are generally the macrominerals and those listed as parts per million (ppm) are generally the microminerals," said Danielle Peterson, livestock production specialist for Axmen-Purina Feeds.
All of the essential minerals play different, key roles in the metabolic processes of a cow. Everything from hoof health to immune response and even reproduction can be affected by the presence or absence of minerals in a cow's diet. Supplemental minerals are used to help boost cattle performance by complementing available forage.
"Grass quality changes throughout the year, so it is best to find a mineral that fits the cow's nutritional needs for the entire year," Peterson said. "A lab analysis will provide you with mineral levels, however, the lab analysis does not tell you what percentage of those minerals are actually absorbed and utilized by the cow."
Mineral availability is huge. At its crux, a cattle mineral is only effective if cattle are actually able to absorb the minerals. In an effort to increase mineral availability, some products now offer chelated minerals.
Defined simply, chelation means "to bind." Chelated minerals undergo a chemical process where they end up bound to an organic compound, like an amino acid, for instance. A mineral bound to a specific amino acid is more readily and efficiently absorbed by the animal.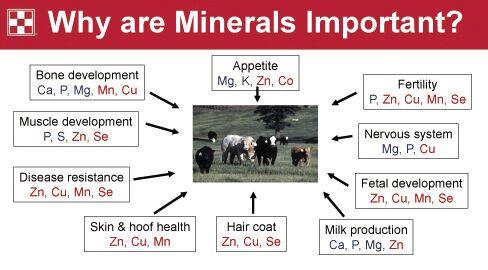 "A chelated mineral bound to a specific amino acid is like a VIP pass through the small intestine and into the bloodstream," Peterson said.
Quality and bioavailability of chelated minerals varies across companies and products. When it comes to choosing and comparing cattle minerals, Peterson emphasized that establishing a relationship with a feed representative can be very helpful.
Cattle supplements that contain chelated minerals are usually more expensive, and with producers constantly pinching pennies, it can be natural to want to avoid the more costly expense. It all boils down to return on investment. Cattle simply excrete any nutrients their body does not absorb and chelated minerals have a greater chance of being utilized by the animal.
Non-chelated minerals are an option for producers, but again, Peterson said there are several variables surrounding the source of non-chelated mineral. Understanding exactly where the minerals in the supplement come from, be they chelated or non-chelated, can be crucial because sourcing quality directly correlates how well the cow will be able to utilize the mineral.
Another thing to remember when comparing cattle minerals, Peterson said, is the recommended feed rate. The maximum/minimum and ppm listed on a tag depict intake and therefore those quantities vary depending on if the mineral is to be consumed at 2 ounces or 4 ounces per head per day, for example.
"Mineral tags are formulated specifically based on that bag of mineral's recommended consumption rate. The best method to compare minerals across the board is to convert the percentages on the tag to grams and the ppm to milligrams," Peterson said.
Once all the numbers are converted to similar forms, mineral tags can be compared directly and producers can analyze the data to be sure they are purchasing a mineral that fits their needs.
Picking out a cattle mineral can at first seem overwhelming, but that must not overshadow the important and crucial role they play in a cow's diet. Discussing options with your local feed rep is a great place to start.