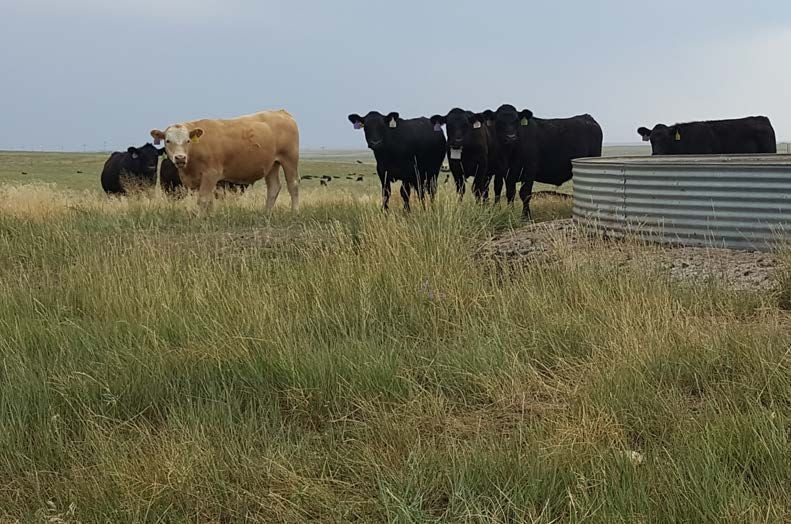 Perhaps the two biggest livestock insurance programs from the U.S. Department of Agriculture – the Pasture, Rangeland, and Forage (PRF) and the Livestock Risk Protection (LRP) programs – have been updated for the 2021 season and beyond.
Jeremey Not Afraid, a senior risk management specialist with the USDA Risk Management Agency in Billings, Montana, spoke at the South Dakota Cattlemen's virtual convention webinar series Jan. 25 to detail the changes.
"Crop insurance is such a volatile industry, without the government involvement most farmers and ranchers couldn't afford the protection," he said.
Starting with the PRF, Not Afraid said that this lesser-known insurance program has been growing steadily over the last few years and has seen a dramatic uptick in usage over the last two years.
In 2016, PRF insured 51 million acres. In 2021, it is up to over 182 million. In South Dakota alone, in just one year policies increased from 1,566 to 2,383 with just under 2.5 million acres covered.
"A light switch turned on," Not Afraid said. "We're really glad to see those numbers going up."
The PRF program is an area plan that covers operations in set grids. Essentially, the program insures an operation against average rainfall totals.
"It's based on a historical average in your grid," he said. "No loss adjuster is going to come out to your property and measure your rainfall."
The insurance is sold on two-month intervals. That aspect is the key thing Not Afraid highlighted. Each producer knows when rain is needed on their operation, and getting insurance against rainfall can be a huge relief should a drought begin, he said.
However, he stressed that PRF is not a drought insurance.
"It's important to think about those critical times when your farm needs that precipitation," he said. "You know your place better than any crop insurance agent. Choose the best time period for your place."
As it relates to livestock, the LRP program has one major change for 2021 that Not Afraid said will help dramatically. Premiums are now paid at the end of the program. Previously, a producer would have to pay their premium before the insurance period would begin.
"Before, if I bought this insurance in the springtime, I'd have to pay my insurance then which is a hardship for livestock cattlemen because our crop is sold in the fall," he said. "We thought it was unfair that premiums were upfront while everyone else paid when they sold their commodity."
LRP is a simple insurance program designed to protect cattlemen against declining market prices. With a variety of coverage levels and producer chosen prices, LRP is a staple for many livestock producers.
In addition, producers now have up to 60 days to market their cattle instead of the previous 30 at the end of their endorsement period. Not Afraid said the changes were made based on producer recommendations. He encourages anyone with requests or concerns to continue to contact the USDA.
"These are some good changes and we will see quite a bit more participation in LRP this year," he said.
To watch the full recording or any others in the South Dakota Cattlemen's Association virtual series, visit www.sdcattlemen.org/events/annual-convention-and-trade-show.