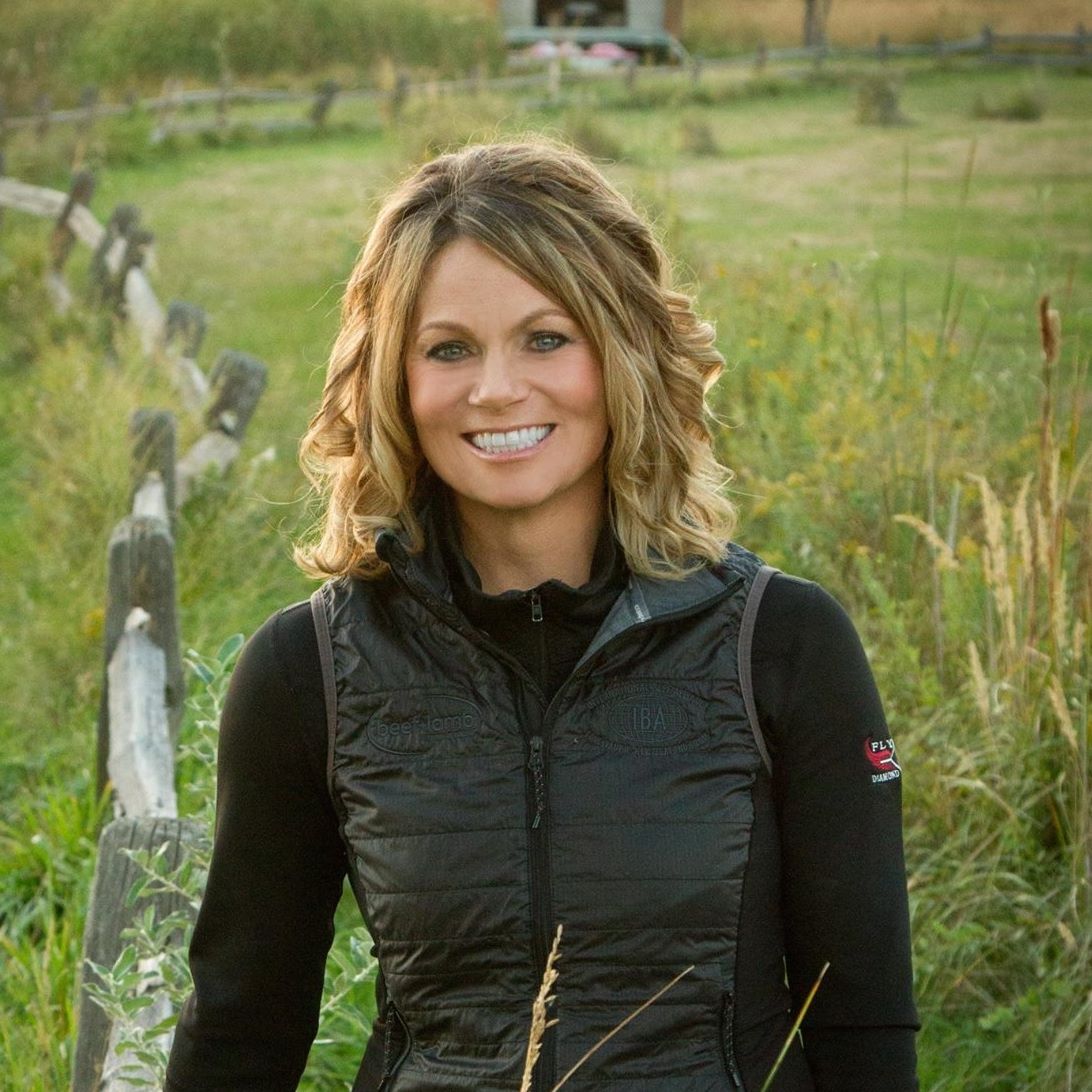 But – can you prove it?
This has been a question that I have contemplated more then any other in our direct beef business this last year. If you head over to our website, it talks about our 133-year-old ranching operation, and the Red Angus genetics that we are using, and it implies to our consumers that is what we are selling. But, if one really wanted to question it – can we prove it?
I have talked numerous times about our data collection. How for decades we have collected data from the time that calf hits the ground to the time of harvest, and sometimes even after. I have talked about the multiple forms of identification that our cattle carry: dual panel tags, ear tattoos, brands, EID tags, all of which are entered into a software program whether it be in the field, chute side or in the office. I can count that number of times since I've returned home in 2002 that we have not known who an animal is. But if I'm delivering a box of beef to a consumer, can I prove to that consumer that that animal was raised on our operation?
I've been a little bit secretive about a project that we have been working on lately. Next week is the roll-out, and to say that we are excited about it may just be the understatement of the year. Next week we are tokenizing a group of feeder steers. In our understanding this has not been done before.
Let me start at the beginning.
This crazy P.T. Barnum story started a couple of months ago when my partner in the beef business called to discuss an 'out there' idea that she had been approached about with one of her industry acquaintances. Any project that involves technology and our industry, I'll always take a minute to contemplate, and I will admit I started laughing when I heard this one.
Fast forward a couple months, after too many emails and Zoom meetings to count, and the idea has come to fruition.
Consumers are not very familiar with quality grades. Some understand that there is a difference between prime and choice, but not many understand what that difference is, except a price point. What if we could sell beef specifically on tenderness or another trait? ,We can already do that to a point but the question is once again: can you prove it?
So over a month ago, we sorted of 39 head of steers at the feedlot. We took tissue samples of these steers (also called TSUs) and sent them into Neogen. When we got the data back, we sorted off 20 steers for the project based specifically on the tenderness score that we received from their genomics. Neogen' scoring system is from 1-10, and everything we sorted needed to rate at least a 6 or higher on tenderness.
On June 7, the 20 head of steer will be receiving an implanted Bluetooth sensor from Livestock Labs. The EmbediVet System has been utilized in Australia, and it allows for health tracking of an animal. It also provides a tamper-proof proof of life, as each implant has a unique identifying number. The implant is placed by our vet into the "BQA triangle" in front of the point of the shoulder. Unlike microchipped dogs, cattle skin is such that with the clinical studies that have been done there is very little movement of the 2-inch chip. That chip will start sending data as soon as it's implanted to an antenna that will allow alerts to come in on smart devices. On June 7, along with the Livestock Labs crew doing their thing, Sixgill will also be out to take imagery of the cattle to put into their facial recognition system. They have already run facial recognition algorithms on over a million animals through the food supply chain, and it provides one more level of ensuring that the animal that we say it is, is the animal we say it is.
So you have the visual tag, tattoo, EID, genomic data, implanted sensor with its unique identity and the imagery of the animal, then the question is what do you do with it?
Well, that's where CattlePass comes into play. CattlePass is a traceabilty platform which utilizes blockchain technology to verify multiple data sources and create financial and regulatory functionality for producers. While there are a number of blockchains which have become prevalent over the past few years, in this case we will be utilizing Ethereum. By entering all of the unique identifiers of the animal into the Cattle Pass platform, we can harness what is called an ERC-721 token, otherwise known as an NFT (non-fungible token).
Each individual animal will be represented as an NFT and securely stored in my private digital wallet while collecting metadata (health, feed, movement, heartbeat, etc.). When transfer of ownership is made to a buyer or end consumer the individual data on each animal will transfer to the next owner via digital wallet.
I should note here that all the data is owned by me and through CattlePass. I can give permission to brand inspectors, buyers, vets or processors to view my data on a case by case basis. This gives me the power to share information as needed while maintaining my proprietary data. Creating an NFT around each animal also allows me to immutably verify their existence and location for bank loans, insurance, and other financial products.
If you have been reading some of the techno geek news lately you will find that people have been investing huge amount of dollars into NFTs such as art. This part is still kind of new to me as the rancher from western Nebraska is just starting to understand a little about how the digital crypto and similar world works.
The cattle will continue to be followed all the way to harvest, where the sensor will be removed at the plant, and a unique QR code will be placed on that box of beef. The consumer can scan it with any smart device and be given select details of that animal, along with the proof that that animal is who we say it is.
We are extremely humbled to be asked to participate in this project, and without the great partnerships of those companies listed above and the willingness to work together to develop an idea that is already in play – but not to this extent – has been just an unbelievable experience. I will continue to fill you in more as the project develops and the implications that it can have on everything from the local producer to financial institutions.
This week, along with the regular ranch work will be the preparation of getting a little spring cleaning done for the event. The Boss Man has been really intrigued with the project and everything that is going on.
If you would like more insight on the June 7 event, shoot me an email.
Jaclyn Wilson is more than a rancher, raising Red Angus cattle at Wilson Ranch near Lakeside, Nebraska. She's an artist with a welder's torch. She holds leadership positions with several agriculture organizations. She can be reached at jaclyn@flyingdiamondgenetics.com. This column represents the views of one person and are not necessarily the opinion of the Midwest Messenger.