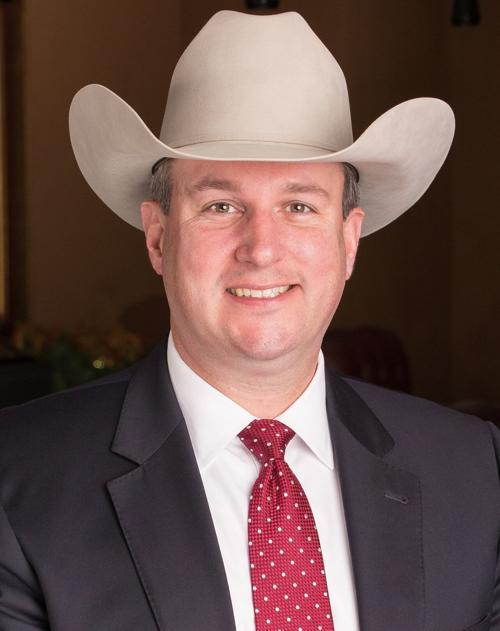 Around noon on Jan. 20, 2021, Joe Biden will become the 46th President of the United States. Since Election Day, I have had almost daily calls from our members asking about the new administration and its impact on us as cattle producers. My message from the get-go has been clear: it is going to be OK.
While we are anxiously looking at what the next four years may bring, it is important that we review the past four years under President Trump. Everybody seems to have their own opinion about President Trump, and there is no doubt he has been one of the most interesting and unconventional presidents of our time. Those traits are ones that either endeared him to you or put you off. Regardless of your opinion, I will argue that he has been one of the most cattle-friendly presidents we have had.
I met and interacted with President Trump many times during his administration, and I can tell you he is a very genuine and down-to-earth gentleman. While that is contrary to what you sometimes saw in the press, it reflected the man's true qualities. Even though I did not always agree with the way he conducted business, we cannot argue with the number of wins we achieved under his leadership.
Thanks to a simple steak lunch during golf with Chinese President Xi Jinping, we got beef back into China and our exports have grown since. We got more beef access into Japan. We repealed and replaced EPA's Waters of the United States (WOTUS) rule. We made significant improvements to the Endangered Species Act and National Environmental Policy Act (NEPA). The gray wolf was delisted. The list goes on and on because he appreciated what cattle producers do, and he appreciated the way NCBA takes care of business.
As we have seen with all administrations, though, it was not always a smooth relationship. The Trans-Pacific Partnership (TPP) was a big priority for NCBA, but President Trump pulled us out of that agreement. That action will have long-standing consequences for us because the Chinese are now leading a fifteen-nation trading block covering nearly a third of the global economy and we are not a part of that.
I bring that up simply to remind you that every presidential administration, regardless of political party, delivers challenges but our full-time presence in Washington, D.C., has us prepared to face the challenges and ultimately win.
The same will be true with the Biden administration. President-elect Biden brings many things to the table we have not seen in quite some time. He is a former U.S. senator that we worked with, and he spent eight years as vice president where we learned even more about him. He is a known commodity and is bringing familiar faces back to work for him.
Tom Vilsack has been nominated to reprise his role as secretary of agriculture, a post he held for eight years under President Obama. We had our challenges with Secretary Vilsack on topics such as the GIPSA rule, but we also had significant wins like returning beef to the center of the plate in the 2015 Dietary Guidelines for Americans. We have had a lot of experience with Secretary Vilsack and we know we can work with him.
Another familiar face is Katherine Tai, nominee for U.S. Trade Representative. Our team has worked with her on trade issues at the House Ways and Means Committee. Her fluency in Mandarin Chinese will make her very valuable. As I sit here writing this in early December, these are the two nominees thus far that will have a significant impact on the cattle business. As more are announced, we will reach out to them and begin building relationships.
We are currently working very closely with the Biden transition team to educate them on all our priorities, and the reception has been positive. There is no doubt in my mind we will have plenty of challenges ahead of us, but we are prepared to defend our role in food security, nutrition, animal care and natural resource stewardship. However, we will also have opportunities in trade and in showcasing our role as part of the solution to environmental issues.
The next four years will be an adventure, but I am optimistic that NCBA will do what we have always done – build relationships, educate administration officials, and fight for your right to raise cattle.