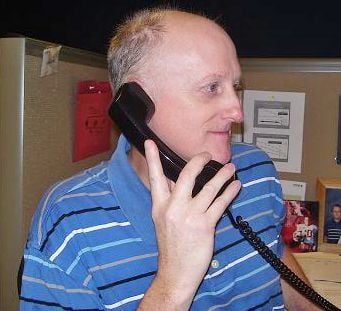 The hog and pig numbers outlined show cautious expansion and confirm record-large production for next year. But a cautious approach to expansion is key and no aspect of this report represents a bearish surprise. I'd call it friendly.
The high variability in breeding numbers among pork-producing states indicates to me that less efficient producers are leaving the business, not willing and/or able to compete in this environment of record-large production and low prices. Breeding numbers increased 2 percent in Illinois, 14 percent in Michigan, 11 percent in Missouri, 1 percent in North Carolina, 16 percent in Pennsylvania, 10 percent in South Dakota and 35 percent in Texas.
But breeding numbers decreased 7 percent in Indiana, 8 percent in Kansas, 9 percent in Minnesota, 2 percent in Nebraska and 5 percent in Ohio.
Breeding numbers were unchanged in Iowa and Oklahoma. Market hogs will eventually change from up 4 percent to up just 2 percent. In my opinion futures likely move higher off this report.
Looking ahead in the futures market, the road map is clear as mud. Hog futures and prices performed well during most of the summer months. But the cash-hog market was quoted lower every day for 61 consecutive days. It seems packers had little to no incentive to compete with each other in the face of record-large production. Daily slaughter levels have expanded to 460,000 head per day, surpassing the old daily record of 453,000 hit this past December.
Recent stability in the cash seems to hint that, perhaps, the worst is over. Riding the back of record-high demand for U.S. pork is critical moving forward. Exports have been strong. Successful revisions of the North American Free Trade Agreement are highly critical to the future health of the U.S. hog producer.
Producers want to pay attention to seasonal-high timing periods and give strong consideration to selling futures as a hedge or buying puts to establish a price floor. In times of record-high production the No. 1 job is to assure the business will still be viable into the next year.
Hogs and Pigs September 2017 Report
Actual Average Range
All hogs and pigs … 102 … 102.5 … 102-103
Kept for breeding …101 … 101.0 … 101-102
Kept for market ….. 103 … 102.5 … 102-103.5
Jun-Aug pig crop …. 102 … 101.8 … 100-103
Pigs per litter ……… 101 … 101
Jun-Aug farrowings .. 102 … 101 ….. 100-102
Sep-Nov
farrowing intentions . 101 … 100.5 … 99.5-101
Dec-Feb
farrowing intentions . 101 … 100 …… 98-101
Information contained herein is based on what is believed to be the most reliable resources available at the time of publication. Trading commodity futures or options involves risk, and past performance does not indicate future results. Dennis Smith has been a commodity broker/livestock analyst for more than 30 years. He publishes a daily comment prepared for clients called the evening livestock wire. Free 30-day trials are available. Email dennis.smith@archerfinancials.com for more information.