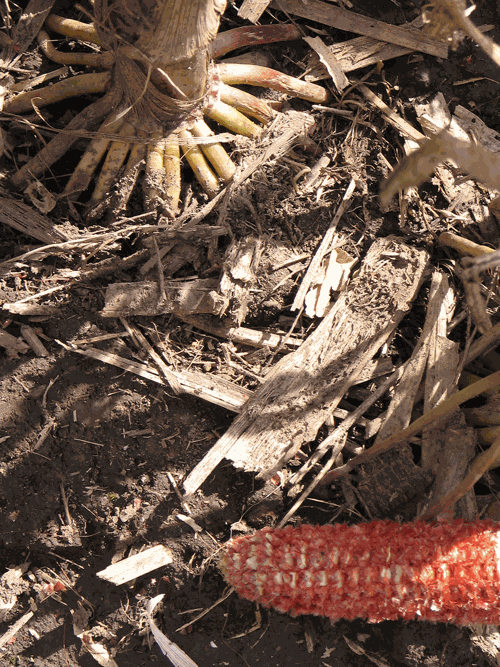 After working with cattle producers to identify high priority research areas at the University of Nebraska, a research team was awarded a $300,000 grant to develop adaptive grazing management strategies for optimizing corn residue use.
The team, led by Daren Redfearn, Mary Drewnoski, Jay Parsons and Susan Vanderplas out of the University of Nebraska-Lincoln, will spend the next three years identifying the key drivers that can be measured throughout the grazing season to predict variation in the feeding value of corn residue, accordng to a UNL news release.
Redfearn, a program leader of water and integrated cropping systems and professor at UNL, is joined by Drewnoski, a beef systems specialist, Parsons, an agricultural economist, and Vanderplas, a statistics professor and researcher.
"This is one of the definitions of interdisciplinary research projects that is becoming more common," Redfearn said.
Back in 2018, another UNL grant brought together 43 cattle producers from across Nebraska to identify key problem areas in the industry and areas where they would like to see more research. One of the main topics was Nebraskan ranchers' winter feed source, corn residue.
Grazing leased corn residue in Nebraska is a $75 million a year industry with a $153 million cattle sector impact, Redfearn noted.
"It's pretty valuable for a dead plant," he said jokingly.
When ranchers were asked about their concerns with corn residue grazing, it became clear that there wasn't enough research on the variables that go into declining cow conditions while grazing corn residue. Producers said that despite grazing at recommended conditions, cow body conditions steadily declined.
With corn-on-corn being slightly more common in Nebraska than other corn-heavy states, Redfearn said that corn residue grazing is incredibly common due to its ability to clear residue from the field after harvest. While producers could bale the residue instead, Redfearn said it's a fine line to walk.
"Too much removed results in soil erosion," he said. "Corn residue can be a very cost-effective resource for winter feeding."
While some research projects might struggle to gather enough data from producers to provide background or patterns, Redfearn said that the 43 producers spread equally around the state will help them on this project.
Data points
When it comes to evaluating corn residue, there are many variable factors and potential drivers.
Producers will be asked to record information pertaining to:
Grazing management: Stocking density and length of grazing (on/off dates).
Weather: Producers will record the number of days with ice or snow cover during grazing.
Cattle care and comfort: Amount of supplemental feed and method of hay feeding (i.e. unrolling, wagon, hay rings), water availability and management (i.e. heated tanks, if ice is chopped when done) will be recorded.
Landscape characteristics: presence or availability of grass waterways, windbreaks and other protected areas for bedding and loafing, and slope of the field
Agronomic data: Crop management practices including cropping system (i.e. corn-soybean, continuous corn, other),  genetics (hybrid with identifying traits), plant population, corn grain yield, dryland or irrigated, row spacing, harvest timing (high-moisture corn or dry corn), harvest (stalk) height, tillage system, row direction, and dropped ears or available grain.
Estimating the amount of dropped ears or available grain corn remaining after harvest will be measured using the following methodology: Prior to grazing, amount of corn grain in the field will be determined. Ears with grain will be collected from the area within a 100-foot length of nine randomly selected inter-rows. Ears will be dried and the corn shelled and weighed. The harvest method and header type data will also be collected.