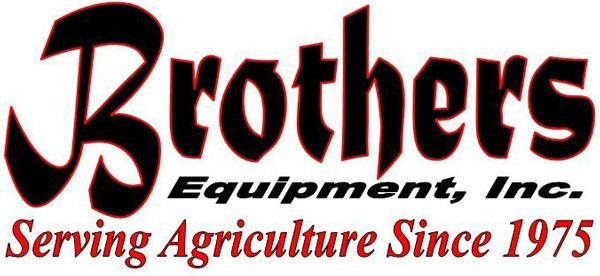 FRIEND, Neb. — Two brothers, Jim and Jerry Ryan — and now their sons, Tony and Steve — have been serving customers at Brothers Equipment based out of Friend, Nebraska for more than 40 years.
"It's about trust," said Tony Ryan, who now co-owns the business with Steve.
Started in 1975, the business specializes in fertilizer and chemical application parts and equipment. They hang their hat on finding innovative products and technology that can be adapted to increase farmers' yields and profits. Their equipment is sourced from a variety of manufacturers, expanding their ability to be more creative in their options.
"We grew up in it," Ryan said about the experience he and Steve had being around their fathers in the fruition of the business. "I grew up in the country and my dad was always a salesman in the ag industry. Steve's dad was a manager of a coop. That is how the idea began. They wanted to be a trusted supplier of agriculture products in our area and they were able to do that."
Steve went to school for engineering at Iowa State and Tony went to school for graphic design. Ryan said he and his cousin both desired to help in the family business, so when it was time for their fathers to retire, it was a natural transition. Tony and Steve bought out Jim and Jerry in 2005.
In the beginning, Ryan explained, Brothers Equipment focused on dealing with cooperatives and custom applicators and less on end-users and farmers. Over the years, however, the company's dynamic has evolved, incorporating more growers.
"Our business today is application, delivery, transport and movement of chemical and fertilizer products," he said. "We handle anything that has to do with that aspect of the market — spreaders, tenders, spraying equipment and all the parts and pieces that go with that. We still deal with cooperatives and custom applicators, but now farmers more than ever."
He added that their customer base grew after moving from the cooperative side to the grower side. And with equipment getting much larger than it was in the 1980s and '90s, they expanded physically as well, with a new facility. Steve and Tony gave their old building to the local Hospital Auxiliary to use free of charge as a thrift store to generate an income for the local hospital in Friend.
"We have also always had an assembly and repair shop," Ryan noted. "We do some fabrication because equipment from the manufacturer does not always fit the end-user exactly. We are always making modifications to fit our markets in Nebraska, Kansas and Eastern Colorado."
Ryan said their markets are diverse, from non-irrigated row crop producers that use tillage to no-till and small grain production.
With Eastern Nebraska being mostly irrigated row crops and Kansas more dryland wheat or irrigated wheat, corn and soybeans, the cousins have adapted over the years to sell the products that fit their unique markets. Ryan said that service has been the "bread and butter" of their business.
"No-till has grown over the years and that has to do with producers trying to reduce input costs and gain more time. No-till has also been something guys have used for moisture conservation and weed control," he said. "We were also involved at the emergence of the strip-till market. That was a big tool for us because it allowed tillage farmers to still do some tillage and create seed beds for the crops, as well as manage moisture and weed pressure, thus reducing input costs and boosting profits. It combined the best of conventional tillage with the best of no-till."
He added that they sell products to seed cover crops, such as pneumatic seeders than can be added to tillage equipment, and even added a seeder to a combine.
Brothers Equipment has a history of collaborating with UNL Agronomy and other programs who sponsor test plots, to assist them in making new and better decisions when moving forward in their farming practices.
What Ryan most enjoys is solving problems with farmers.
"It's rewarding to listen to a guy who wants to do something different than what you have dealt with before," he explained. "Steve and I are involved a lot with technical support and questions around rate and application control. It is fun to walk through an issue and fix it. I like that part the most."
He added that transparency is an important part of their business model, particularly regarding used equipment. They strive to have used equipment field-ready when it leaves the shop, and stand behind their work.
They also have pride in their staff, a team of 12 dedicated people that includes a 40-year employee, as well as a recent retiree that closed out more than 30 years at the company.
Ryan said it really comes down to people — their team of 12 and those they serve, "We have an accounts
"Everyone is knowledgeable about what they do, work well together and all have the same goal in mind — making sure the customer is taken care of and getting what they need," Ryan said. "We hold strongly to the idea that if someone places an order today, it needs to ship today and to be as timely as possible. For us it is still about striving to be a trusted group to work with. We truly believe we can give our customers the best value for their dollar with our knowledge and support."