Jim Farrell, president/chief executive officer (CEO) of Farmers National Company, took a moment to explain the fruition of this long-standing company, some of its current story and its vision and motivation for the future.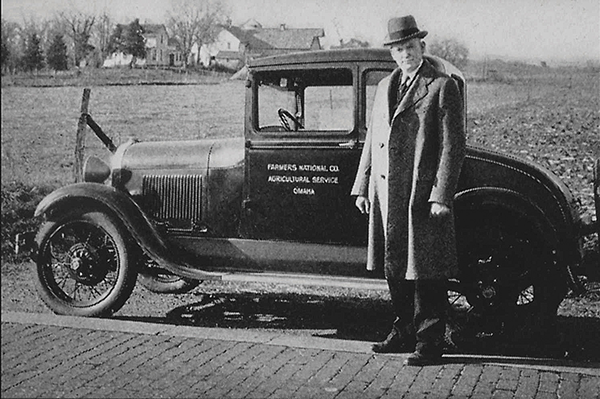 "In November of 1929, C.J. Claassen, an Omaha Banker, and Bruce Russell, an Iowa State University Extension agent, formed Farmers National Company in Omaha. Their goal was to work with non-operating landowners helping to make the ownership of farmland worry-free and profitable," Farrell began. "The company grew over time in both farms under management and service area. By 1939, the company managed nearly 1,000 farms and ranches in five states. They were also involved in brokering the sale of farmland."
Through the years, Farmers National Company continued to grow until 1986, when the heirs of Claassen and Russell, and a handful of employee stockholders, sold the company to Metlife Ag Investments, Farrell explained.
"This was during the height of the farm crisis," Farrell said. "Metlife was a major lender of mortgage money to farm operators and they were receiving land back in foreclosure and deed in lieu of foreclosure and needed someone to manage and sell that land. Metlife helped the company grow into over 20 states during their ownership tenure, and the services offerings of the company also grew adding appraisal and insurance services to the core farm management and real estate sales."
In 2000, Farrell said, Metlife sold the company to the employees of Farmers National. The employees formed an ESOP (Employee Stock Ownership Plan) at that time.
"Today, Farmers National Company is 100 percent employee-owned. There are no outside investors," he added.
In 2001, the company also added oil and gas asset management to their list of service offerings.
"We are the largest independent oil and gas management company in the U.S., managing over 150,000 oil and gas interests in 40 states from our offices in Omaha, Tulsa and Fort Worth," Farrell said.
FNC manages more than 5,000 farms and ranches, equating to around 2 million acres of land.
"Real estate sales have also grown to where the company will sell an average of 700 to 750 farms and ranches yearly," Farrell explained. "Today we are still focused on landowner services, and we are in 28 states offering our farm and ranch management, real estate sales, insurance and appraisal services. The company also manages over 290,000 acres of hunting leases through the National Hunting Lease network in 20 states. In 2014, the company entered the Forestry Resource Management business and today manages over 250,000 acres of timber. Additional service offerings include lake and pond management, consultations and FNC Ag Stock."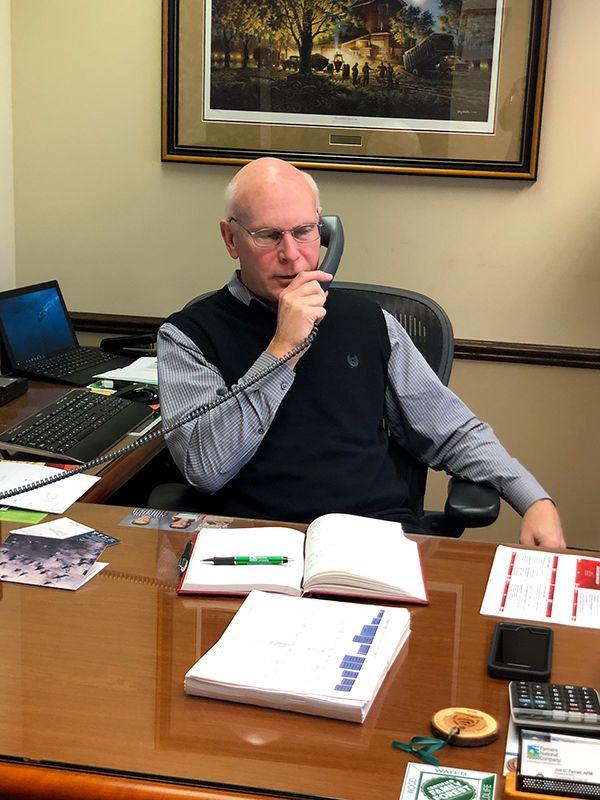 Farrell said overall the "golden years in agriculture" from 2006 to 2013 were some of the most exciting in the company's history.
"Farmers National Company was well-positioned to take advantage of those years," he said. "We grew rapidly, over doubling our employees from the year 2000, and increasing the number of our real estate sales associates. In addition to the agriculture services growth, the oil and gas business also grew very rapidly from an initial 5,000 assets under management. The biggest challenge for us, notwithstanding the up and down movement of grain and energy prices, has been growth in Canada, where we have a joint venture with Serecon, an employee-owned appraisal and consulting company in Edmonton. We are excited to offer services in Canada, but growth has been slower than we anticipated."
Team members at Farmers National considers their service most important, according to Farrell.
"We are a service company, so the employees and associates at Farmers National Company are the keys to our success," Farrell said. "Relationships drive this business and each stakeholder in our company has a role in building relationships with our clients and providing excellent service that lead to long-term clients and a growing business.
"We make a difference in our clients' lives as we offer a service that allows families to work together in the ownership of what we call 'heartstring assets' and create family legacies that pass down from generation to generation. Today we have over 1,600 clients who have been with us over 25 years; over 250 50-year clients and 11 clients who have trusted us with the management of their properties for over 75 years."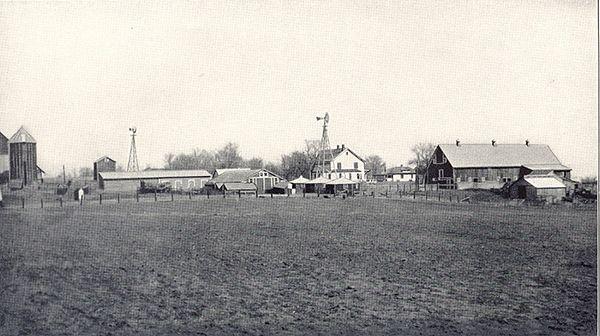 Farrell said it all begins and ends with the company's mission statement, "This is how we see our place in the market, 'Providing solutions through premier services to enhance the enjoyment and profitability for America's landowners, one client at a time since 1929.' Recognizing the heartstring connections to real property from family histories to memories, we don't just focus on profitability for our clients, but we also work to enhance their enjoyment of the property, making it easy to pass from generation to generation."
Kerry Hoffschneider can be reached at kerry.hoffschneider@lee.net.